80 Public Land Waterfowling Hotspots
Top 20 public duck and goose hunting destinations in each flyway

It's only fitting that we celebrate 80 years of Ducks Unlimited's conservation mission by featuring 80 public waterfowling hotspots. This compilation of public waterfowling destinations provides just a glimpse of the hunting opportunities that are available throughout North America. Access to public land is crucial for the recruitment and retention of waterfowl hunters and other conservationists, who will ensure 80 more years of conserving wetlands and associated habitats.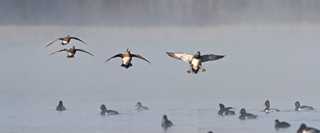 Hunting ducks and geese on public land requires strategy and knowledge of the area, but locating these destinations is only the first step. We've compiled five destinations in each flyway to act as a guide to accessing these public hunting areas. This collection of public waterfowling hotspots may help you plan a successful hunt this season. Read more.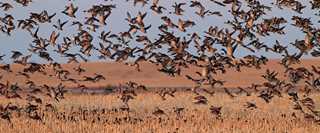 One of the main deterrents for waterfowl hunters is access, yet in each flyway there are scores of top-notch public waterfowling locations. These destinations arent secrets, and most can be found on the websites of state agencies or the U.S. Fish and Wildlife Service. Use this compilation of public hunting opportunities to help you plan your next great waterfowl hunt. Read more.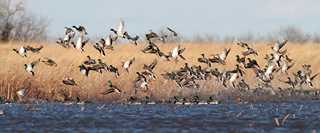 Productive public waterfowling exists in each flyway. This collection of destinations may provide you with a blueprint for your next public-hunting adventure. Read more.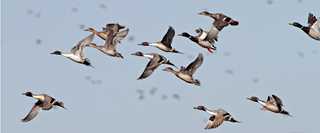 There is a steady stream of advice out there about how to hunt public areas (or even how not to), but there is little information on where to hunt. Here's 20 public hunting areas you may need to visit. Read more.