20 Public Waterfowling Destinations for 2017
Five public hunting hotspots in each flyway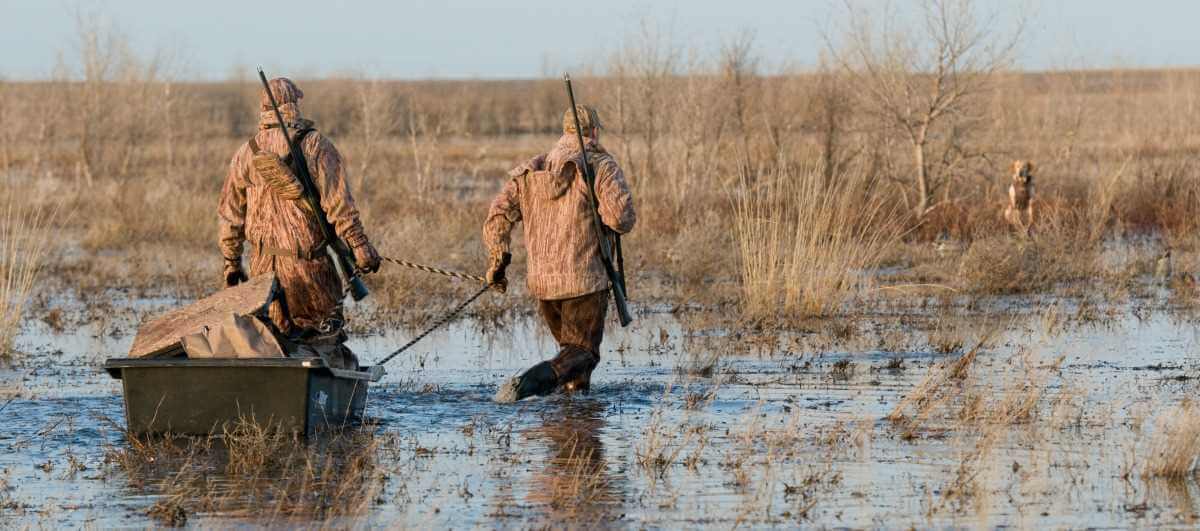 Hunting ducks and geese on public land requires strategy and knowledge of the area, but locating these destinations is only the first step. We've compiled five destinations in each flyway to act as a guide to accessing these public hunting areas. This collection of public waterfowling hotspots may help you plan a successful hunt this season.
Atlantic Flyway
Pack the truck, trailer the boat, and hit the road. This could be your year for an epic freelance duck hunt. While it's tempting to head for the Dakotas, you don't have to drive that far. There's plenty of excellent public hunting opportunities right along the eastern seaboard. Let the following list of fantastic Atlantic Flyway waterfowling destinations serve as your guide to prime public hunting this season. Five Atlantic Flyway Locations.
Mississippi Flyway
The Mississippi Flyway hosts millions of migrating and wintering waterfowl each year, and while hunting pressure can be intense, great opportunities still exist for freelance waterfowlers who are willing to work for their birds. The following five hotspots offer some of the finest waterfowling in the flyway that's open to the public. Five Mississippi Flyway Locations.
Central Flyway
Millions of waterfowl funnel through the Central Flyway each fall, offering hunters a variety of opportunities to target both ducks and geese. The quality of the hunting is considered to be some of the best that North America has to offer, and much of it can be found on public land. Following are five of the Central Flyway's best public hunting areas where you may want to find yourself this season. Five Central Flyway Locations.
Pacific Flyway
The Pacific Flyway is rich with public waterfowl hunting areas. With liberal bag limits and a 107-day season, choosing to visit the West Coast may not be a bad idea this season. The following destinations may help you plan a waterfowling adventure on public land during the 2017-2018 season. 5 Pacific Flyway Locations.