20 Great Public Waterfowling Destinations
Plan your next public land waterfowl hunting adventure

One of the main deterrents for waterfowl hunters is access, yet in each flyway there are scores of top-notch public waterfowling locations. These destinations aren't secrets, and most can be found on the websites of state agencies or the U.S. Fish and Wildlife Service. Use this compilation of public hunting opportunities to help you plan your next great waterfowl hunt.
---
Atlantic Flyway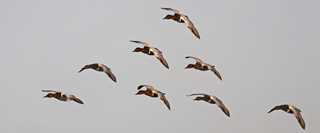 Photo © Michael Furtman
The Atlantic Flyway offers a wide variety of waterfowl habitats and species to hunt, from eider off the rock jetties of the Maine coast to redheads in the gin-clear shallows of the Gulf of Mexico. There's also an abundance of public hunting spots for dabblers, divers, and geese, most notably these five waterfowl hotspots for this season. Learn more.
Mississippi Flyway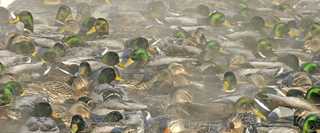 The Mississippi Flyway offers a wide variety of public waterfowling destinations from northern Minnesota to south Louisiana. The overview of these five general areas will help provide a starting point for your next unguided adventure. Learn more.
Central Flyway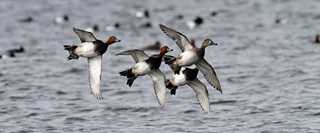 Top to bottom, the Central Flyway is blessed with a wealth of great waterfowl hunting opportunities as well as an abundance of public land. Following are five of the Central Flyway's best freelance waterfowl hunting areas. Learn more.
Pacific Flyway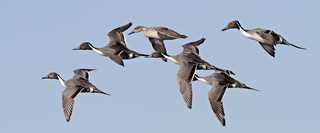 Freelance hunting opportunities abound on these prime destinations for western waterfowlers. Learn more.