International Flavors
Six delicious waterfowl dishes influenced by recipes from across the globe

You can learn a lot about a country by eating its traditional foods. One of the things I enjoy most about traveling is sampling different types of ethnic cuisines, many of which help to define the cultures and traditions of a country or region. I have been fortunate to travel extensively and to work with chefs who have taught me about the wonderful flavors they create and the techniques they use. And when I'm away from home I seek out street vendors and local restaurants, which are often just shacks in out-of-the-way places, to get a true sense of a place, its people, and its gastronomy. When I get home, I love to incorporate what I've learned into new recipes for wild fish and game. These are some my favorites, and they work especially well with the unique properties of ducks and geese.
---
Italy | Duck Ragù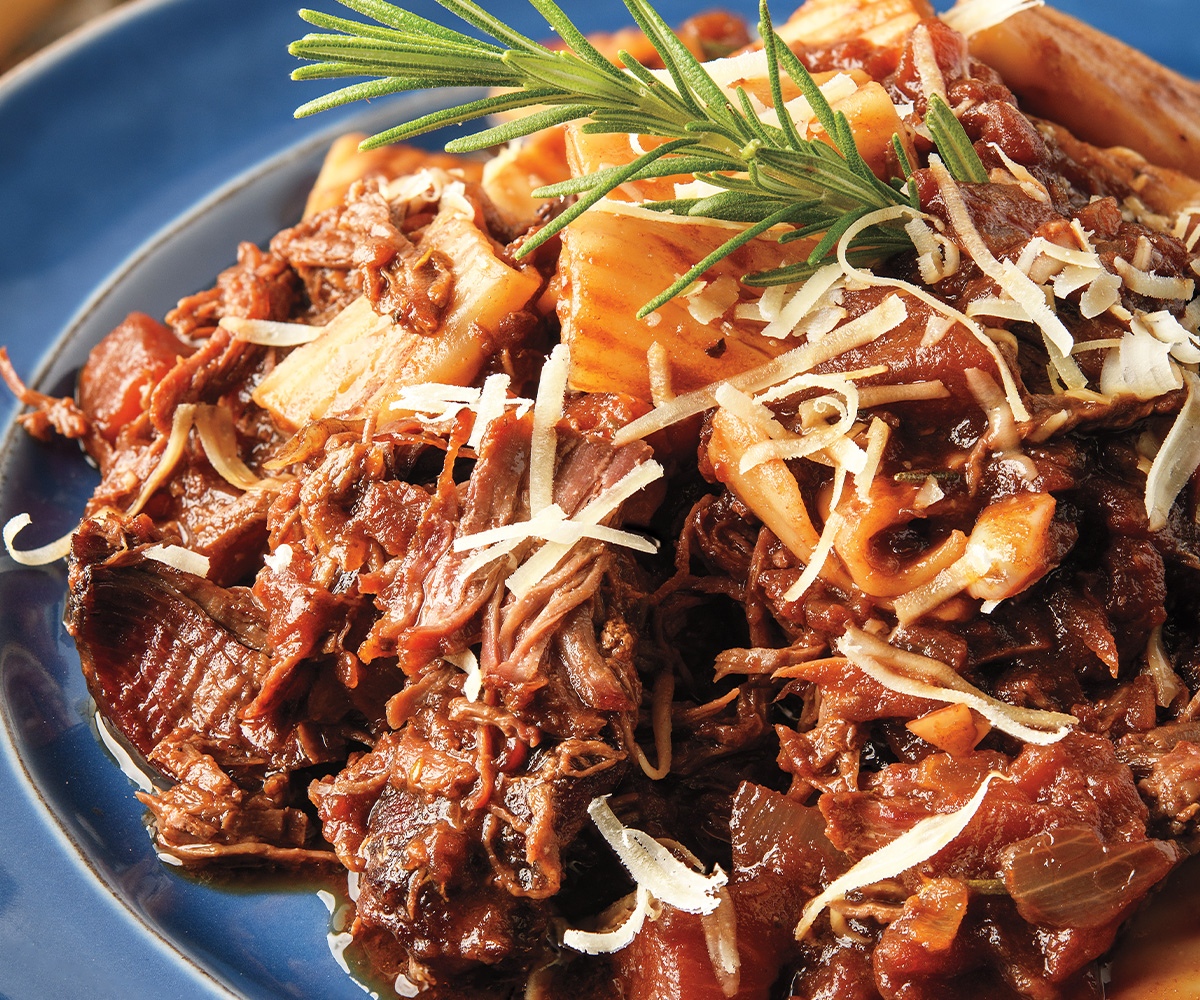 Because this Italian dish is called ragù, some folks mistakenly believe that it is tomato-based, like the popular brand of sauce. Although tomatoes are part of the dish, slow-cooked meat, wine, and broth are the main ingredients. Darker-fleshed diving ducks, duck and goose legs, and older Canada geese are perfect candidates for this low-and-slow preparation, which transforms sinewy parts into something special. Take the opportunity to slow-cook a large pile of waterfowl parts. Add enough to the ragù for tonight's dinner, and package and freeze whatever is left for later. Makes: 6 servings
Ingredients
Skin-on duck and goose legs quartered dark-fleshed ducks, "shot-compromised" duck and goose breast fillets, or other waterfowl meat
Salt and pepper
3 tablespoons olive oil
Dry red wine
2 finely chopped onions
6 minced garlic cloves
1 teaspoon ground cinnamon
2 teaspoons flour
2 14.5-ounce cans chopped or diced tomatoes
1 cup beef or chicken broth
2 tablespoons minced rosemary leaves
2 bay leaves
1 teaspoon sugar
2 tablespoons half-and-half
4 cups wide pasta, such as rigatoni, pappardelle, or penne, cooked al dente
Freshly grated Parmesan cheese
Preparation
1. Season duck or goose liberally with salt and pepper. Heat 2 tablespoons of the olive oil over medium-high heat in a deep skillet. Add seasoned meat and brown evenly on all sides. Browning adds to the flavor of the finished dish. Make sure all parts are well-browned. Add about one-half inch of red wine, cover, and reduce heat to low. Add more wine as needed and continue to cook until meat pulls away from the bone with minimal effort. Remove meat from the pan and allow to cool. Then strip the meat from bones, discard bones, and set the meat aside.
2. Heat skillet over medium-high heat. Add a splash of red wine to the skillet and stir to deglaze and loosen any bits stuck to the pan. Add 1 tablespoon of olive oil and onions and cook for 3 to 4 minutes. Add garlic and cook for 2 minutes. Sprinkle cinnamon and flour over onions and garlic and cook while stirring for 3 to 4 minutes. Add reserved cooked duck or goose, 1 cup of wine, tomatoes, broth, rosemary, bay leaves, and sugar. Bring to a boil, then reduce heat to low, cover, and simmer for 30 minutes.
3. Remove cover and simmer for 5 to 10 minutes to thicken sauce. Stir in half-and-half and cooked pasta. Heat to warm. Transfer to plates or bowls and top with Parmesan cheese.
---
Thailand | Duck with Red Curry and Mango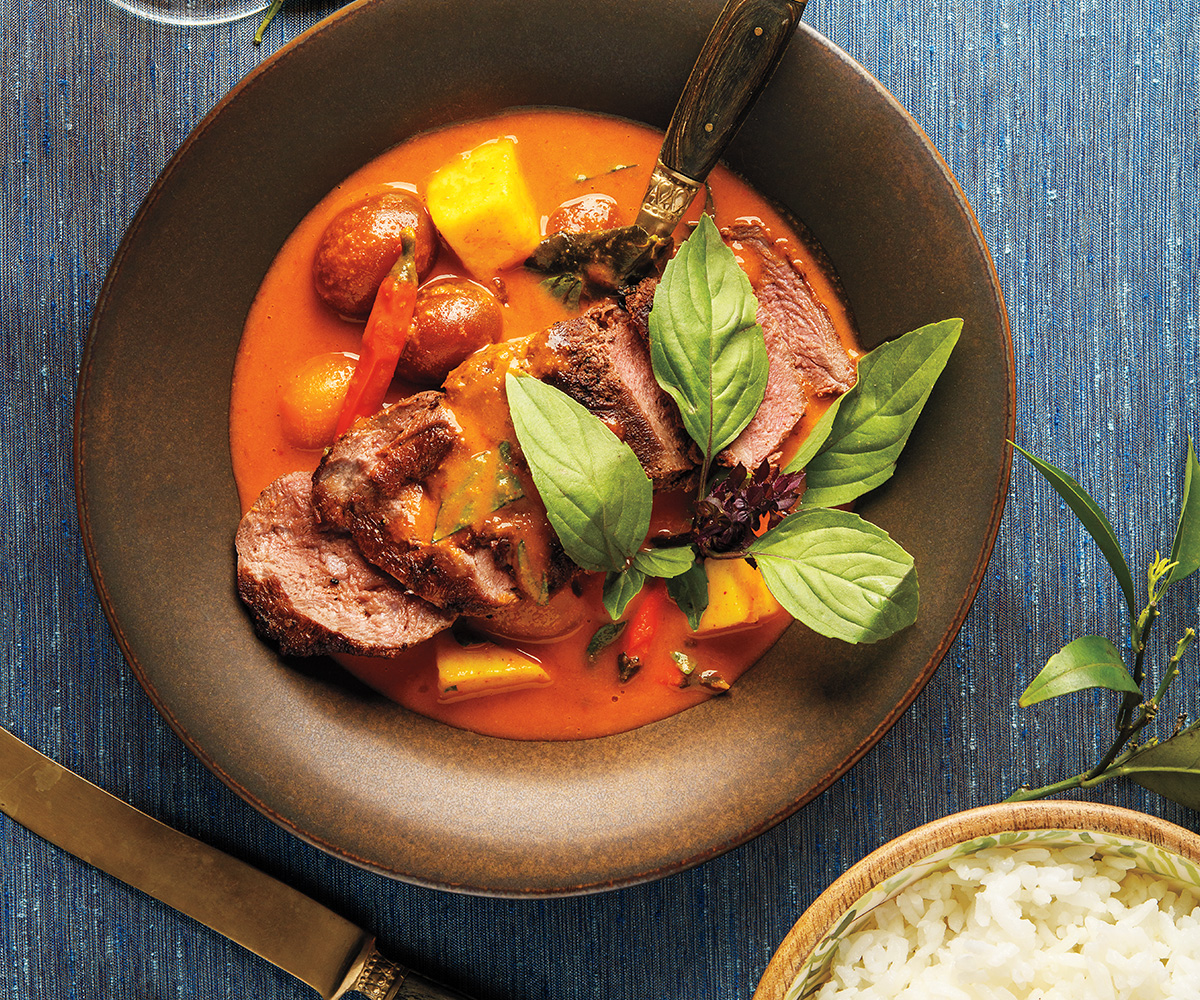 Many people have tried one or more of the many varieties of Indian curries. These tend to be spicier and more complex than southeast Asian curries, which combine coconut milk with spices for a smoother, less edgy finish. Thai curries tend to be thinner, and the flavors are more citrusy and vibrant than Indian curries. In Thailand, red curry is most common, but yellow and green curries are also exceptional with grilled meats, seafood, and vegetables.
It is unlikely that you will find kaffir lime leaves in your local market. They are available from several online sources, but a common substitution is a few bay leaves and a generous squeeze of fresh lime. While this curry lacks the spicy heat of an Indian curry, the fiery Thai chilies should be treated with respect and consumed with caution. Makes: 4 servings
Ingredients
4 large duck breast fillets, preferably with skin intact
1 teaspoon each garlic powder, onion powder, and kosher salt
1/2 teaspoon each ground coriander and black pepper
1 13.5-ounce can unsweetened coconut milk
1/4 cup Thai red curry paste
8 fresh, dried, or frozen kaffir lime leaves
1 1/2 tablespoons fish sauce
2 tablespoons Asian sweet chili sauce
1/2 tablespoon sugar
8 Thai chilies, stems removed
1 1/2 cups fresh mango, peeled, seeded, and cut into 1-inch chunks
20 cherry tomatoes
1/2 cup fresh sweet or Thai basil leaves, thinly sliced
Warm steamed jasmine rice
Preparation
1. Combine garlic powder, onion powder, kosher salt, ground coriander, and black pepper. Rub evenly over both sides of the duck breast fillets, then place them in an uncovered container and refrigerate for 2 to 3 hours.
2. Remove fillets from the refrigerator and place them skin side down in a large skillet over medium-low heat until skin is medium brown and crisp. Flip over and cook to desired doneness. Remove the fillets from skillet and allow them to rest for a few minutes before slicing widthwise into about 5 slices per breast.
3. Prepare red curry: Stir the coconut milk until smooth. Heat one-half of the coconut milk in a medium saucepan over medium heat. Whisk in red curry paste and simmer for 5 minutes, stirring often. Add the remaining coconut milk, kaffir lime leaves, fish sauce, sweet chili sauce, sugar, and Thai chilies. Simmer for 3 to 4 minutes. Stir in mango, tomatoes, and basil leaves.
4. Ladle curry into bowls and arrange sliced duck on top. Serve with warm rice on the side or in a bowl over a scoop of rice.
---
South Africa | Marinated Duck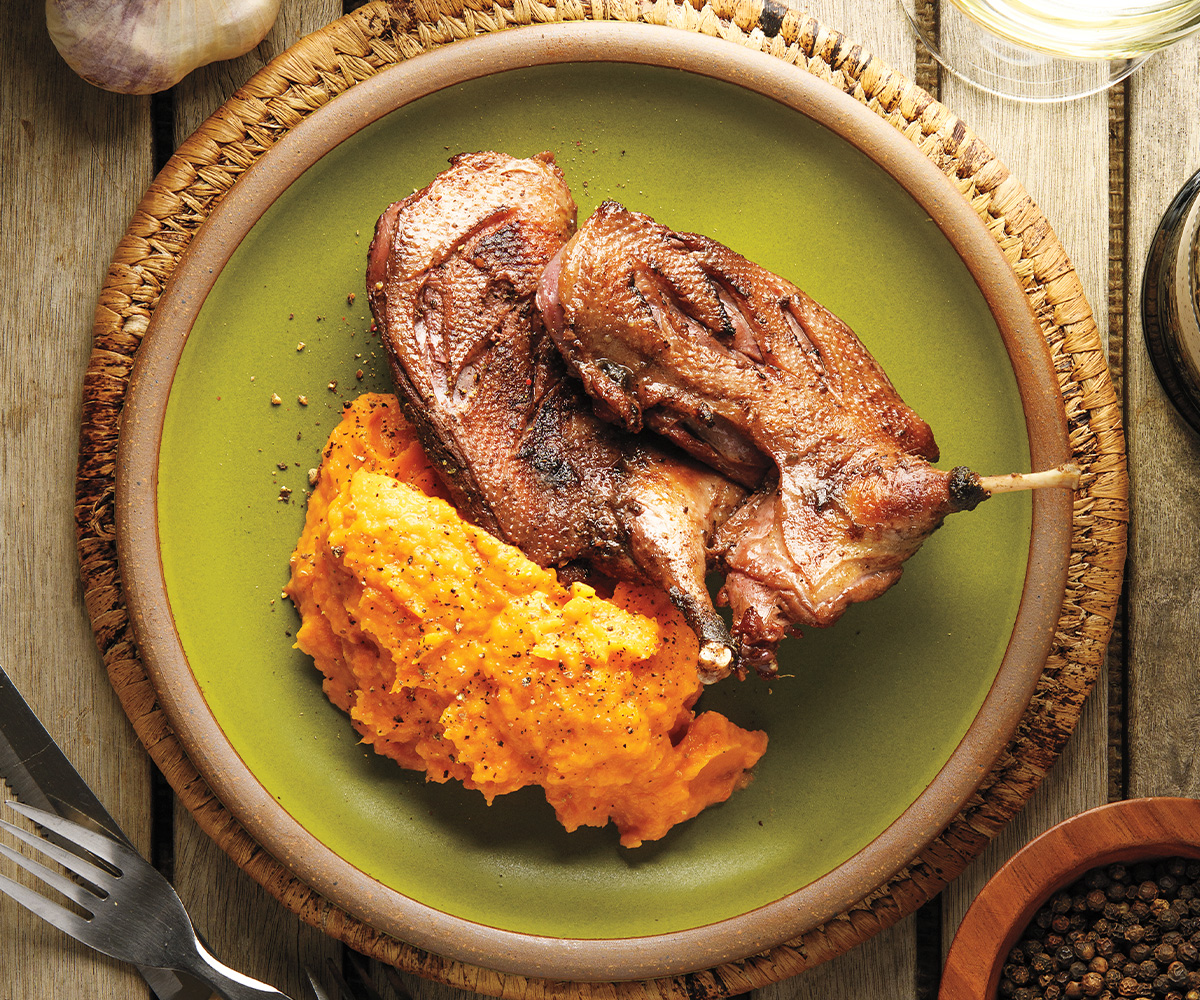 Many home cooks do whatever they can to make wild game taste like something other than game. They want their ducks to taste like beef, or maybe beef with teriyaki sauce, jalapeño, and bacon. When I visited South Africa, just about every hunk of exotic meat I was served had been soaked in this recipe's simple marinade and grilled over a white-hot, smoky "braai," which is their version of a wood barbecue. Before you submerge your duck into potent concoctions that are designed to make it taste less gamey, try this five-ingredient recipe. Makes: 4 servings
Ingredients
2 whole ducks, split, with skin intact
2 cups olive oil
8 garlic cloves, sliced or minced
1 tablespoon kosher salt
1 tablespoon freshly ground black pepper
Preparation
1. Combine all ingredients in a container and toss to coat evenly. Refrigerate for 24 hours, turning contents occasionally. Remove ducks from olive oil mixture and drain well.
2. Place split ducks on a hot, well-oiled grill and cook to desired doneness on all sides. Be careful—the olive oil may cause the duck to flame up when first added to the grill. Allow the meat to rest for a few minutes after grilling and season it with additional kosher salt and freshly ground black pepper before serving.
---
Turkey | Duck Kebabs
The prolific outdoor writer, hunter, and cook David Draper first introduced me to Turkish kebabs several years ago when he made the dish with ground elk. Turkish kebabs are best formed onto flat skewers that are about an inch wide. You can find these skewers online, but if you don't want to wait for delivery, you can improvise with other flat skewers. The same mix of ground meats and seasonings can be cooked in a skillet and loaded into warm pita bread. This dish is often served with flatbreads, salads, and a yogurt-based sauce. Makes: 4 large skewers, about 8 ounces each
Ingredients
2 cups ground duck breast fillets
2 cups ground lamb, beef, or pork
2 tablespoons chopped Italian parsley
2 teaspoons Aleppo pepper (or substitute ancho chili powder or any chili powder)
1 teaspoon ground cumin
1 1/2 teaspoons kosher salt
1/2 teaspoon freshly ground black pepper
1 teaspoon ground sumac (or substitute ground coriander)
Pinch or two ground cinnamon
Preparation
1. In a large bowl, use your hands to combine all ingredients thoroughly. On a baking sheet, form the mixture into flattened rectangles, about 8 inches long and 2 inches wide. Make sure that the meat is packed together tightly. Refrigerate for 4 to 6 hours. Skewer the meats after refrigeration.
2. Kebabs are best cooked over an open grill, but using a grill pan indoors is an easier way to manage them if you are new to this preparation. Place the skewers on a well-oiled grill and brown well on both sides. Take care when flipping skewers. This is best done with a long metal spatula.
---
Mexico | Duck Chorizo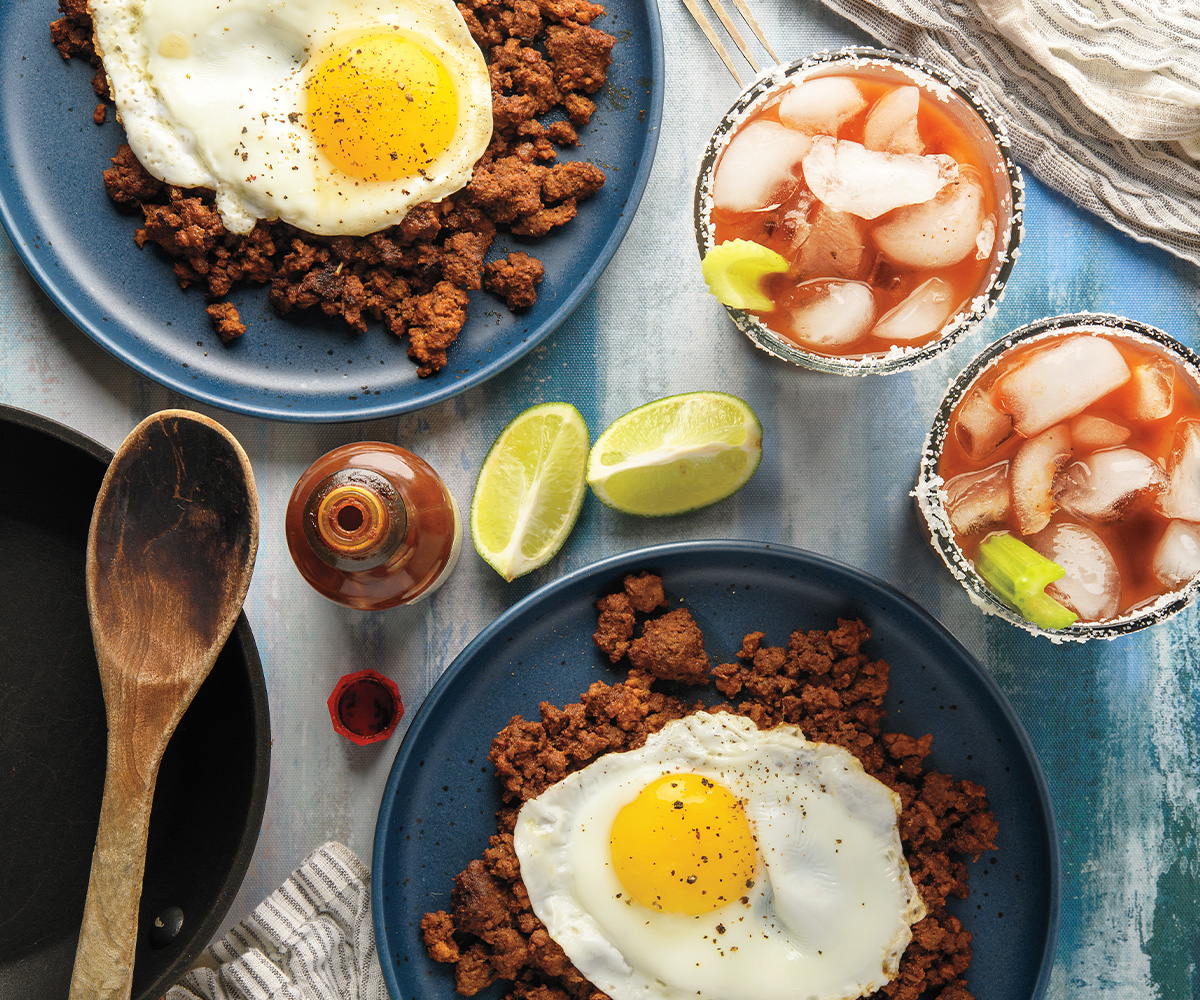 Spicy pork chorizo takes many forms, but the variety most people in the United States are familiar with is Mexican chorizo. You can use this recipe for duck chorizo as you would most other sausages, but a clear winner is browned breakfast chorizo topped with a fried egg. If a meat grinder is unavailable, chop the duck into chunks and pulse in a food processor until pea-size. Uncooked chorizo can be stuffed into casings or stored in bulk in the freezer for up to a year. Makes: about 3 pounds
Ingredients
3 cups ground skinless duck breast fillets
3 cups ground pork
2 tablespoons each paprika and garlic powder
1 tablespoon cayenne pepper
3 tablespoons chili powder
2 teaspoons each ground cumin, ground oregano, and ground coriander
1 teaspoon each ground cinnamon and black pepper
2 teaspoons salt
Preparation
1. Combine all ingredients and mix by hand until thoroughly blended.
2. Form the mixture into patties and brown in a thin coating of vegetable oil or olive oil until done.
---
France | Duck or Goose Cassoulet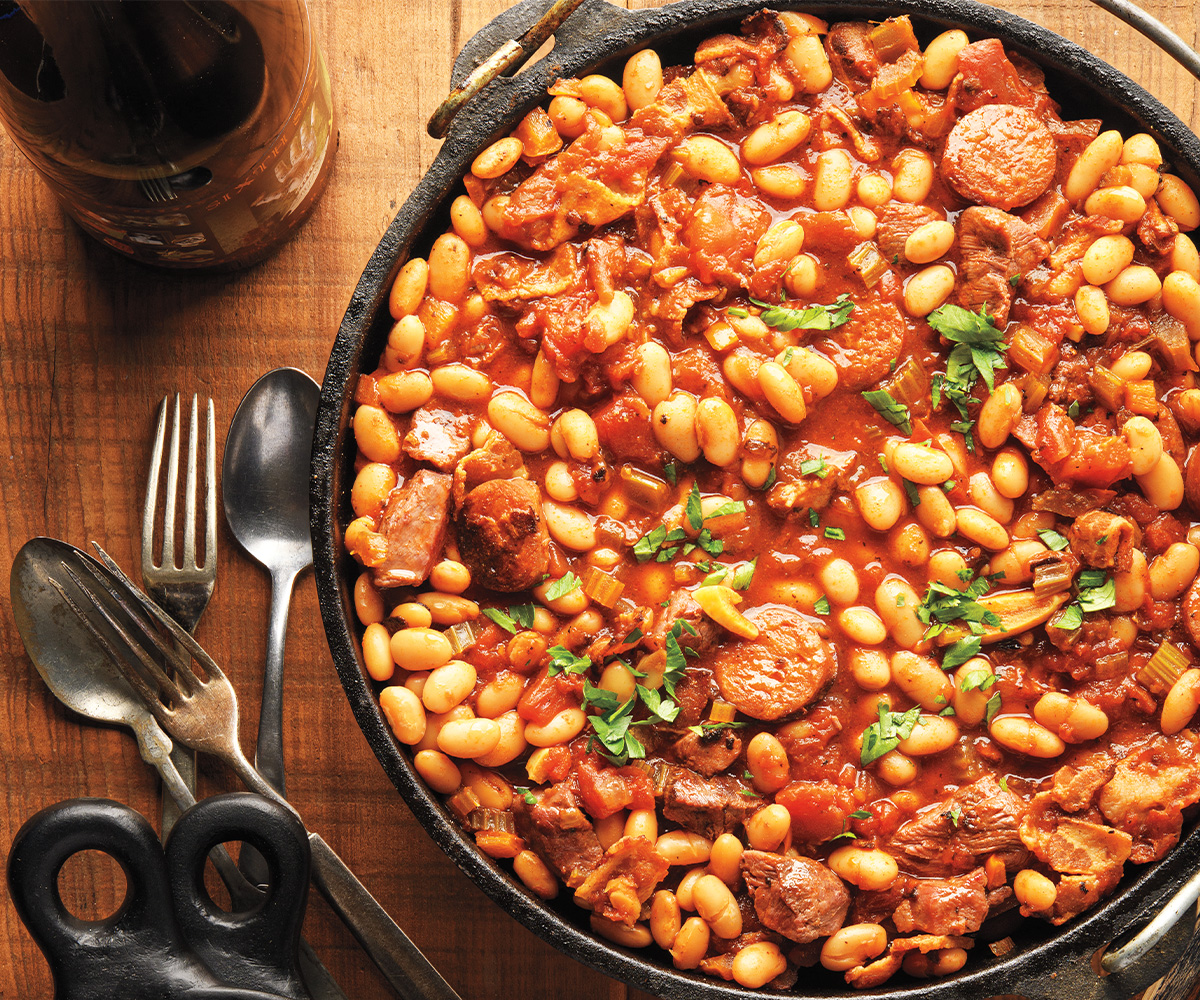 A traditional French cassoulet takes time and several steps to prepare. Here is a streamlined version that a trained French chef might consider blasphemous, but you can't argue with the result. This meaty comfort food recipe tastes incredible, especially after a cold day in the field. As with most stews, it is better the next day and can be frozen for several months. Makes: 6 to 8 servings
Ingredients
4 cups skinless duck or goose
breast fillets cut into 1- to 2-inch chunks
4 ounces pork belly cut into 1-inch cubes (or 1/4 pound chopped bacon)
1 tablespoon olive oil
Salt and pepper
2 cups good-quality sausage, any variety, cut into 1/4-inch rounds
2 cups dry white wine
1 1/2 cups roughly chopped yellow onion
1 1/2 cups peeled and diced carrots
2 stalks finely chopped celery
1 teaspoon ground nutmeg
2 teaspoons dried thyme
8 cloves garlic, minced
1 14.5-ounce can diced tomatoes
1 cup chicken stock or broth
2 14.5-ounce cans great northern or navy beans, drained
Fresh Italian parsley, minced
Preparation
1. Preheat oven to 325 degrees. In a large, deep casserole dish or Dutch oven, brown pork belly or bacon over medium-low heat until lightly browned. Add olive oil and increase heat to medium-high. Season duck or goose breast fillets with salt and pepper, add them to the pot, and brown them evenly. Add sausage and cook until lightly browned. Transfer contents of the pot to another container and set aside.
2. Add 1/2 cup of white wine to the hot pot and stir to loosen any bits. Add onion, carrot, celery, nutmeg, thyme, garlic, and 1/2 teaspoon each salt and pepper. Cook, stirring often, until onions are translucent. Add browned meat and sausage mixture, tomatoes, remaining white wine, and chicken stock or broth. Cover and place in the preheated oven for 2 hours.
3. Remove pot from the oven, stir in the beans, cover, and return to the oven for 1 hour. Remove from oven and check the meat for tenderness—it should be very tender and break apart easily with minimal pressure. If the meat is not quite tender, return the pot to the oven and cook until it is. When done, add additional salt and pepper to taste, top with parsley, and serve in bowls with crusty bread.