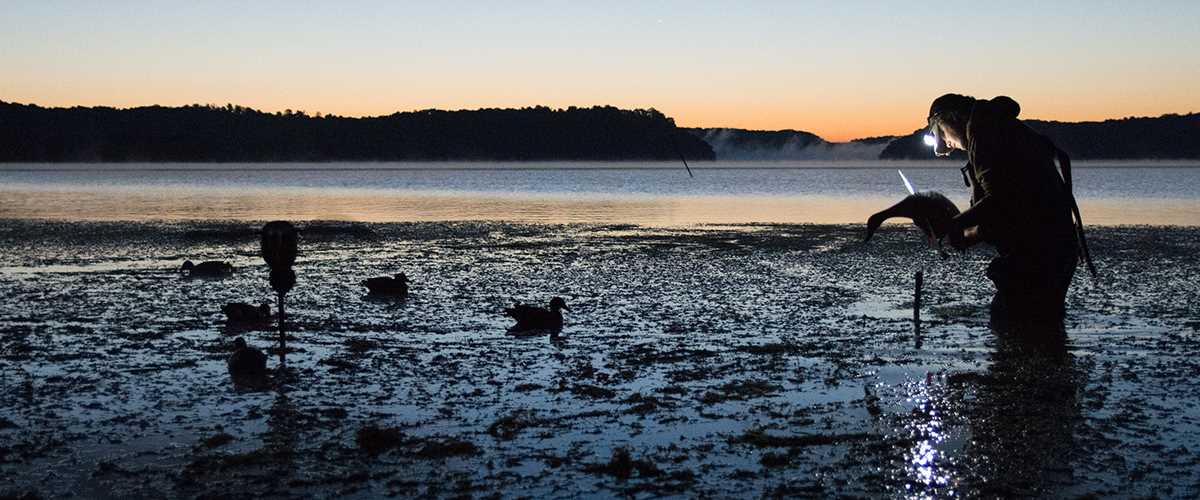 Sponsorships
Sponsorship of Ducks Unlimited and its programs demonstrates a corporate commitment to conservation and the public that supports positive conservation achievements. It also makes a bold statement about a company's shared passion for the outdoor interests that is an important part of DU supporters lives. Sponsorship is an increasingly important tool in the marketing toolbox for companies that recognize that it can establish a valuable bond with customers and is simply good for business.
Sponsorship programs shared between Ducks Unlimited and corporate partners are developed from mutual goals, they are powered by a focus on results and sponsorship success is routinely celebrated for all to enjoy.
To learn more about partnership opportunities, please contact Ducks Unlimited Corporate Relations and Brand Management at (901) 758-3767.
---
Comprehensive Partnerships
Companies that become fully engaged with Ducks Unlimited as corporate sponsors, promotional providers, advertisers and that make philanthropic commitments to conservation are in a special class of corporate leadership within Ducks Unlimited. These companies recognize the value of being fully involved with all of the important programs, communication efforts and marketing programs of DU. They are a vital part of an important journey with Ducks Unlimited to make a difference for wildlife and people. Their investments are recognized and positioned in special ways for all to learn about, appreciate and respect.
---
Philanthropic Giving
The conservation of wetlands is a serious and urgent need in North America. Companies with a sincere commitment to society and the environment turn to the leadership, credibility and results-oriented, science based approach to conservation when seeking to donate company resources. Thousands of local companies and hundreds of national corporations work with DU to deliver much needed financial support to DU's mission. They know about DU's ability to leverage contributions for additional funds from other sources and DU's efficient approach to convert contributions to acreage conservation.