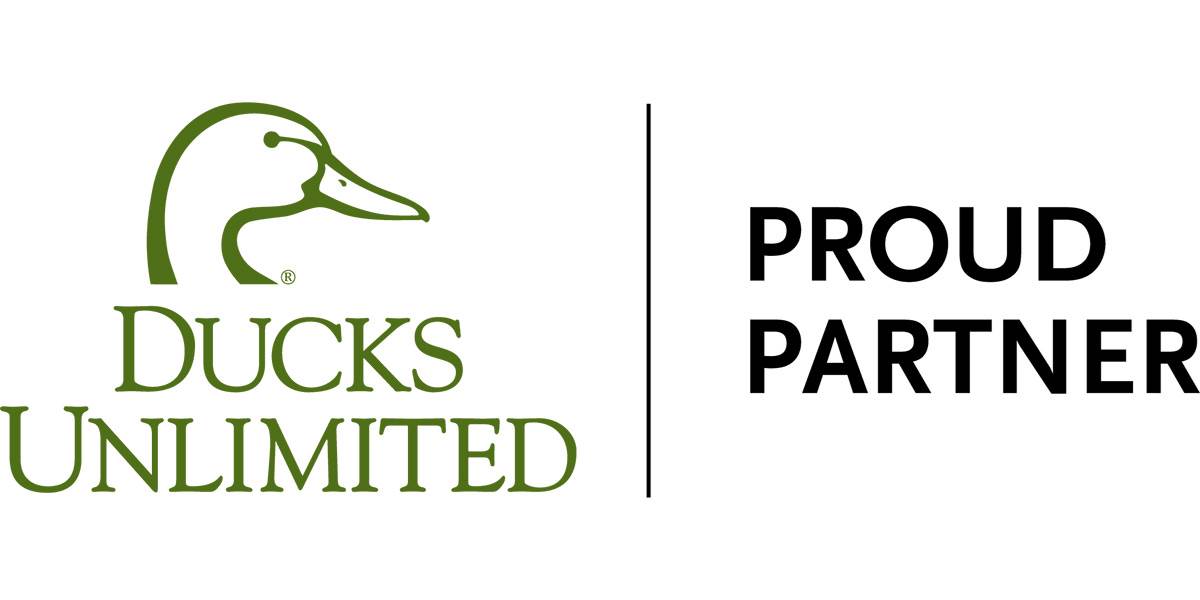 Ducks Unlimited's Corporate Partner Program is about creating diverse corporate participation with various partnership levels and programs. Our Proud Partners go above and beyond the conservation call-to-action and support every aspect of the organization to ensure we have resources today, tomorrow and forever. Below you will find the list of our Ducks Unlimited Proud Partners.
---
Axalta Coating Systems, a leading global supplier of liquid and powder coatings, has joined Ducks Unlimited as a corporate partner. A major developer, manufacturer and seller of industrial coatings in the United States and 130 countries around the world, Axalta continues to make protecting and conserving natural resources a corporate priority through a five-year, $10 million wetlands conservation program with Ducks Unlimited.
---
Bass Pro Shops and Cabela's is a Proud Partner of Ducks Unlimited and recognizes the importance of wildlife conservation. As America's leading outdoor retailer with stores across America and Canada, Bass Pro Shops and Cabela's is more than a retail mecca for sportsmen. Since the beginning, founder and CEO Johnny Morris has been dedicated to inspiring people, especially youth and families, to love, enjoy and conserve the great outdoors. That commitment, demonstrated over the course of several decades, is a big reason why Bass Pro Shops is known as the outdoor industry's corporate conservation leader.
Today, Bass Pro and Cabela's continues to be one of DU's staunchest corporate partners. Through this valuable partnership, Bass Pro Shops, Cabela's and Ducks Unlimited are protecting our outdoor heritage and furthering DU's conservation mission today and for future generations.
---

Busch knows that nothing beats fishing, hunting, and hiking in the great outdoors. As DU's newest Proud Partner, Busch is doing their part to ensure our nation's wetlands stay healthy and vibrant for generations to come. To learn more, visit https://www.busch.com/ducks-unlimited.html.
---
Drake Waterfowl is proud to partner with Ducks Unlimited and support their mission of conserving and managing wetland habitat for waterfowl. As a Proud Partner, Drake is the official hunting apparel of DU. Drake Waterfowl is the market leader in innovative clothing, waders and gear for waterfowl hunters, with styles available for men, women, and kids. They also operate the Drake Non-Typical line of deer hunting clothing, Ol' Tom turkey hunting clothing, and outdoor-inspired sportswear under the Drake Clothing Company label. The team at Drake is excited to build on a solid partnership with Ducks Unlimited and work together to preserve our hunting heritage for generations to come.
---
Federal Premium Ammunition manufactures high-quality shotshell, centerfire and rimfire loads for hunters and shooters. Since 1922, technology has been the lifeblood of Federal to enhance shooting experiences and provide an ideal choice for any pursuit. Federal has partnered with DU as a Proud Partner through their newest Tungsten Steel Shot load, Black Cloud® TSS.
---
FedEx is a worldwide leader in transportation services as well as a provider of e-commerce and other business solutions. As a global leader, FedEx is consistently recognized as one of the most admired brands in the world. Connecting people in more than 220 countries and territories with goods, services, ideas and technologies creates opportunities that fuel innovation, energize businesses and lift communities to higher standards of living. As a Proud Partner of Ducks Unlimited, FedEx is the official shipping -provider of DU and will also offer special discounts to DU members.
---
First Bankcard has been collaborating and creating innovative credit card partnerships since 1968. With a strong partnership philosophy, First Bankcard will work with Ducks Unlimited to find creative and effective ways to promote the DU branded credit card. Ducks Unlimited card holders can use their card to provide ongoing support for DU's organization while earning best in class rewards. First Bankcard is a division of First National Bank of Omaha. With over $17 billion in managed assets, FNBO is the largest privately owned bank in the United States.
---
General Tire
General Tire has manufactured quality tires since 1915, pioneering many innovations along the way. Today General Tire offers a complete quality lineup of tires, providing durability, comfort and performance to meet the needs of every driver. From the ultra-high performance G-MAX RS, to the quiet and comfortable ride of the AltiMAX RT43, to the extreme terrain performance of the Grabber X3, General has a tire that will help get you where you need to go. With General Tire... Anywhere is Possible!
---
GUNNER is a proud partner of Ducks Unlimited and strong supporter of the work that the leading nonprofit is doing to conserve North America's continually disappearing waterfowl habitats and fill the skies with waterfowl today, tomorrow and forever. GUNNER Founder Addison Edmonds has been a DU member for as long as he can remember and this partnership is a dream realized for the GUNNER team. Even the first drawing of a G1™ kennel mocked up in 2015 featured a DU logo.
GUNNER is based in Nashville, just up the road from DU headquarters, where they build the best dog products in the world, to give our dogs the lives they deserve – like the G1™ kennel, the 5 Star Crash Tested, American Made crate that comes with a lifetime warranty and has been proven to save dogs' lives.
GUNNER matches every DU donation that customers donate from gunner.com, dollar for dollar. No purchase necessary to donate. For more on the company and its full line of products and accessories, go to www.gunner.com.
---
The Higdon family has been dedicated to quality and innovation in the waterfowl world for over 25 years. Higdon Outdoors has one go, to help hunters have more success in the field with high quality, durable, effective decoys and hunting products. Their collection of DU Official Licensed Products includes decoys in a full spectrum of species, Pulsators and other motion decoys, decoy accessories, Ice Blasters and more. Check them out at higdonoutdoors.com.
---
Mossy Oak Brand Camouflage is a leading camouflage brand, concealing hunters from waterfowl, big game, turkeys and everything in between. Mossy Oak works diligently to support organizations committed to the outdoors and conserving our natural resources, as well as building relationships that reflect their same values and the Mossy Oak brand lifestyle. As a DU Proud Partner, Mossy Oak Shadow Grass Blades is the industry-leading waterfowl pattern on the market and the Official Camo of Ducks Unlimited.
---
As DU's corporate partner, Purina will be the exclusive dog food sponsor of DU, and will participate in select DU events and properties, including the role of presenting sponsor for DU TV's Sporting Dog segment. The agreement pairs DU, the nonprofit leader in wetlands and waterfowl conservation, with Purina and Purina Pro Plan, a brand that provides innovative products and exceptional nutrition for hardworking dogs. This sponsorship will make Purina Pro Plan the official performance dog food of DU.
---
Remington is a Proud Partner of Ducks Unlimited. Remington is now a part of the Vista Outdoors Family of Brands. To learn more about the company, visit www.remington.com.
---
United Country is a Proud Partner of Ducks Unlimited and is the leading real estate franchisor serving small towns and cities across America. Their successful focus on the needs of rural American markets since 1928 has helped them grow to over 650 offices in 47 states. Their rural expertise and strong stewardship and care for the land are ideal qualities for a partnership with Ducks Unlimited. Most of DU's conservation work is on the rural landscape and United Country is a great partner to help DU advance its mission. Visit www.unitedcountry.com/ducks to learn more or call United Country at 1-800-999-1020, extension 054.
---
Two great names in conservation and the hunting and shooting sports industry joined forces in 1987, Ducks Unlimited and Winchester Ammunition. As the exclusive ammunition sponsor for many years for Ducks Unlimited, Winchester Ammunition has provided ammunition for its Continental Shoots and sponsored numerous national chapter banquets and events. Considered by millions as the "Leader in the Ammunition Industry," Winchester is an official sponsor of Ducks Unlimited, and a committed business partner to their conservation efforts and support of the shooting sports. For more information on Winchester Ammunition products, visit www.winchester.com.
---
YETI is a proud partner of Ducks Unlimited and is dedicated to supporting conservation efforts, wetlands habitat, as well as the individual outdoorsmen and women who rely on our products and the sustainability of these environments. YETI is a leading premium outdoor brand founded in Austin, Texas in 2006. The world's top hunters, anglers, outdoor adventurers, BBQ pitmasters, and ranch and rodeo professionals trust YETI to stand up to the world's harshest conditions. From coolers and drinkware to buckets and backpacks, YETI products are built to last.
For more on the company and its full line of products and accessories, visit www.yeti.com.