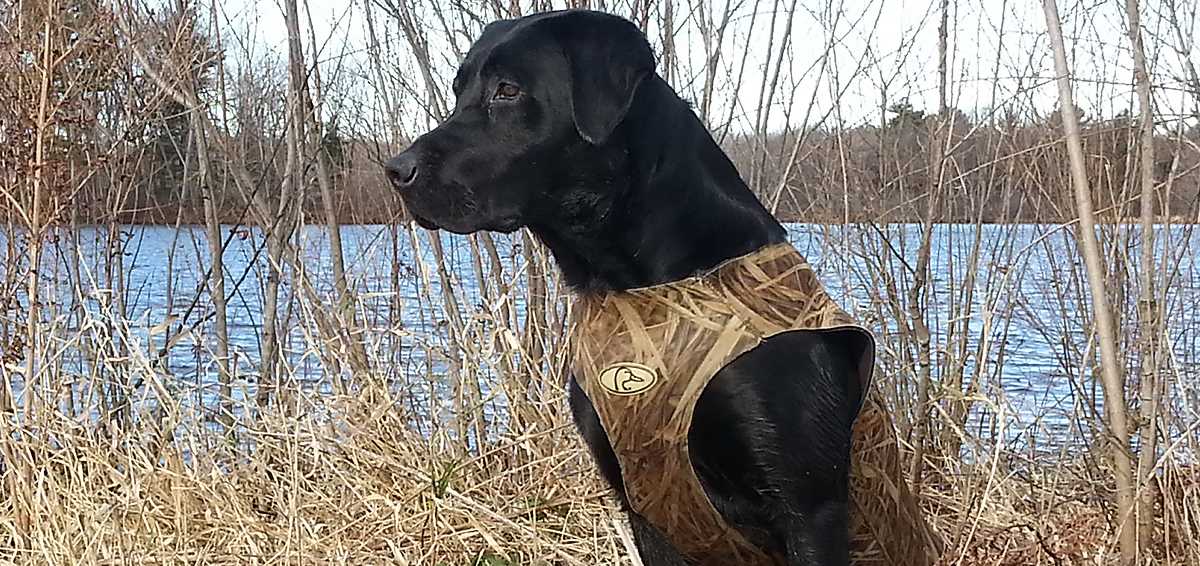 Ducks Unlimited Official Licensed Products are quality. They represent DU's effort to leave a legacy of better habitat for wildlife and a better environment for people, and they reflect a community of over one million supporters.
If your company is interested in pursuing an official product license from Ducks Unlimited, please review the FAQ's below. If you are interested in a license application, click here for more information.
---
Licensee Frequently Asked Questions
What is the royalty rate and fee to become a DU official licensee?
DU does not have a standard rate for royalties. As in nearly all licensing arrangements, rates are based on factors such as company history, channel of distribution, price, sales projections, marketing/advertising commitment, exclusivity, etc. However, the average rate is 10 percent. Generally, DU does not charge an advance fee.
Is exclusivity offered?
Most Ducks Unlimited license agreements are non-exclusive. Exceptions are occasionally made based on certain factors, such as market share, sales guarantees, marketing commitment to DU, etc.
DU does not generally license two companies in the same category, even if the grant is a non-exclusive license. Exceptions are made based on product demand, differentiation in the product line, and/or distribution channels.
As an official licensee, can I solicit to DU chapters too?
No. As an Official Licensee, you are only permitted to market to retail channels and/or direct to consumer. If, however, a DU chapter/committee approaches you for event products ONLY, you may produce the goods with an official DU logo and sell it to that chapter.
How do I go about soliciting to all the DU chapters?
All official licensees are encouraged to become DU Preferred Vendors. As a Preferred Vendor (PV), a licensee develops a DU-approved and endorsed flyer that is distributed to chapters nationwide once per year through our internal chapter communication procedures. This is an opportunity for incremental licensed product sales and communication directly to DU chapters. The PV program is unique to the Ducks Unlimited License Agreement, and is negotiated separately. Gary Schmidt, at 901-758-3919, is the contact to obtain this license. Gary will be able to provide you guidance and instructions for the program.
Do I have access to the DU membership mailing and e-mail addresses?
Yes. A current membership list is accessible per your list usage agreement section of the contract. The list cost will be applied toward the minimum royalty guarantee. As a non-profit organization, DU is subject to unrelated business income taxes. Therefore it is unable to offer marketing services at no cost, such as the lists. The number of times a licensee may acquire and use mailing lists is limited, subject to the discretion of DU. Usage is negotiated as part of your licensing agreement.
Email addresses are not provided to our licensees. DU issues the e-mail messages. You may submit articles and they are inserted into DU's e-newsletter at the sole discretion of DU but in collaboration with you, the licensee, so that the timing serves your marketing needs as closely as possible. We only schedule two or three partners in each mailing. However, with two newsletters each month this marketing tool remains pretty accessible. Each account is limited to a maximum of two issues per year.
What are my marketing options through DU channels?
Possibilities:
DU E-newsletter, and other electronic means of marketing
Ducks Unlimited magazine advertising (discount rates available to licensees)
Ducks Unlimited magazine editorials
Direct mailings
Annual Shooting Hunting Outdoor Show (SHOT Show) exposure (via Ducks Unlimited magazine, Buyer's guide)
Link from the DU website
Licensed product/service description on the DU website
Literature and sampling distribution at DU's Annual Convention
Employee Discount Program
Insertions in DU Member Fulfillment Packet (fee applies)
Promotional Resources:
Videos (DU television program, commentary by DU leadership, stories of wildlife, habitat and conservation work)
DU website (conservation projects, waterfowling information, DU events, etc.)
Graphics Standard manual
Press lits (to assist your company in getting the word out to members of the media)
Point of Sale (development/assistance)
Speakers Bureau (DU can arrange guest speakers on request)
Outings (DU can arrange for your company to see our work first hand)
Demographics and custom member research
PR and communications services
Marketing Resource Guide for Ducks Unlimited Corporate Partners
In what ways does DU promote/market the program for me, as a licensee?
Ducks Unlimited will acknowledge each licensee in all customary promotional avenues such as in the DU E-newsletter which goes to over 500 retailers and media, and Web site (partners page). In addition, members from the DU corporate relations staff can attend select sales meetings and select sales calls, write letters to key retailers introducing new programs, and encourage account and retailer promotions. Furthermore, DU will offer special partnership pricing for advertising and promotional services for which DU is contractually obligated to charge.
Where do Ducks Unlimited licensed products sell the best? What are the typical retail channels?
Ducks Unlimited licensed products are sold through a wide range of channels including: mass, sport specialty, c-stores, grocery stores, independent and gift stores, department stores and furniture stores.
Top DU retailers include Wal-Mart, Cabela's, Bass Pro Shops, Dick's, Dunn's, GI Joes, Galyan's, Gart Bros., Mack's Prairie Wings, Sportsman's Warehouse, and many others.
Can you provide a retail list?
Yes, we can provide a retail list. However, the contact names we have accumulated may not be the correct buyer's for your product line. We suggest contacting these buyers to have them direct you to the correct department.