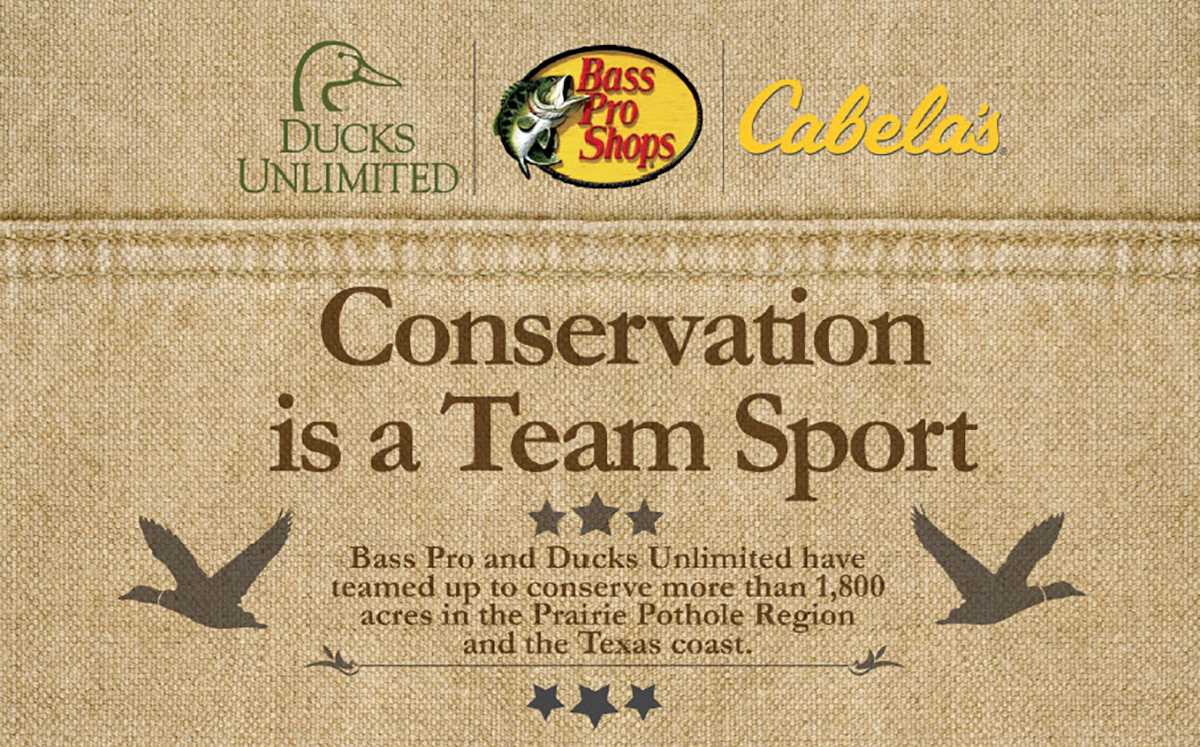 The wetlands conservation work Ducks Unlimited conducts across the nation wouldn't be possible without the support of our partners. From federal and state agencies to corporations across North America, their support is critical to help fulfill our mission. One corporate partner that has shown Ducks Unlimited unwavering support is Bass Pro Shops.
Ducks Unlimited and Bass Pro Shops share a passion for the outdoors. Through their Outdoor Fund, Bass Pro has donated more than $250,000 toward our conservation mission. And, thanks to Bass Pro Shops, DU has a 4,500-square-foot Waterfowling Heritage Center in the Bass Pro Shops at the Memphis Pyramid, and a significant presence at the Wonders of Wildlife Museum in Springfield, Ill. Through the partnership, the DU duckhead logo has even appeared on numerous Bass Pro sponsored NASCAR series racecars.
On this page you'll find examples of just how dedicated Bass Pro Shops is to DU's mission. From on-the-ground work in Texas to helping permanently protecting habitat in the Prairied Pothole Region, you'll see the great conservation work Bass Pro Shops and DU do together.
After all, conservation is a team sport.