University Spotlight – Auburn University DU Chapter
College students from across the country who have attended Third Term, Ducks Unlimiteds collegiate leadership summit, have heard these words many times: Recruit your replacement. This is exactly what Riley Davis, outgoing area chairman for the Auburn University DU chapter, did. He called Blake Pharr and asked him to take the reins.
I fell in love with the volunteers and it became a brotherhood for me personally. If it wasnt for Riley picking up the phone and asking me to take over as area chairman, I dont know if I would be involved today, Pharr said.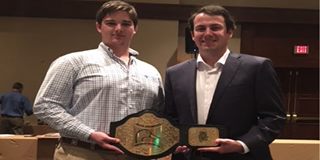 The Auburn University DU chapter hosts its dinner banquet each fall. This past year the chapter boasted a $51,000 increase in event income over the previous year. This earned them the title of Silver All-American Chapter for the 2018 calendar year, an honor shared by only three other chapters.
It is a true team effort by this committee. Everyone has a job and we all work well together for a common goal. Our chapter adviser, Lamar Seibenhener, has also been a champion for our committee, Pharr said.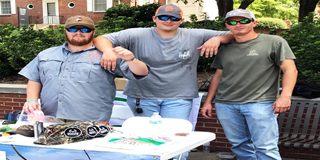 Much of the chapters success can be attributed to the camaraderie that has been built over the past couple of years. The committee members get together for cookouts, tailgate at football games, and spend time in the outdoors sharing their passion for waterfowl. They also host a spring recruitment event where they talk with interested attendees about DUs conservation mission and how being a part of the chapter allows them to have fun and network with fellow students while giving back to natural resources.
We as a chapter always promote DU in a positive light and explain that the organization is first and foremost about conservation, Pharr said. This allows us to reach a broader spectrum of people who want to get involved with the chapter. At the end of the day, its all about having fun.