Kircher Elected to DU National Board
MEMPHIS, Tenn. - June 20, 2018 - Tammi Kircher, of Keokuk, Iowa, was elected to Ducks Unlimited's national board of directors during the organization's 81st annual national convention held recently in Indianapolis.
"The leadership provided by Ducks Unlimited's board of directors ensures we are fulfilling our mission to conserve, restore and manage wetlands and associated habitats for North America's waterfowl," said DU President Rogers Hoyt. "Our board members are not paid for their work; rather they volunteer their time and resources because they feel so strongly about conservation. I welcome each new board member and look forward to working with them in the years to come."
A passionate supporter and volunteer for more than three decades, Kircher is the Iowa State Council Chair, immediate past State Chair and a member of the Public Policy Committee. Beyond DU, Tammi continues her fight to protect some of our most threatened habitats having served on the Iowa Natural Resource Commission. She also works diligently to fund the Natural Resources Trust Fund to secure dedicated, sustainable conservation funding for generations to come. In addition, Kircher spends countless hours boating, camping, hiking and enjoying all that her state's great outdoors has to offer.
Kircher and her husband, Dr. Edward Kircher, are Ducks Unlimited Heritage Sponsors, Grand Slam Diamond Sponsors in Perpetuity and Gold Feather Society Members.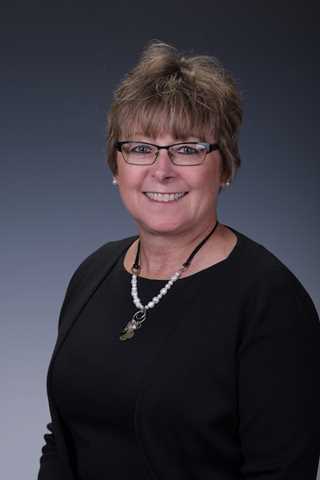 "Ed and I believe strongly in the mission of DU and feel supporting this organization - both financially and giving of time - is extremely important," Kircher said.
The council of state trustees and national delegates also elected Doug Schoenrock of Huntsville, Ala., to serve as first vice president of the organization. Ronal Roberson of Charleston, Miss., was elected to serve as advisory senior vice president of youth and education and Robert Spoerl of Waupaca, Wis., was elected regional vice president of Region 3.
In addition to the annual elections, this year's convention featured opportunities for conservation-related education, special tours and entertainment, and presentations by U.S. Secretary of the Interior Ryan Zinke and FedEx Founder and CEO Frederick W. Smith.
Bass Pro Shops founder Johnny Morris accepted DU's Corporate Conservation Achievement Award on behalf of Bass Pro Shops during the event. The award was created to recognize corporations from the United States, Canada or Mexico that have made exceptional contributions to conservation in North America.
The inaugural Wings Over Wetlands Awards Gala, held to honor DU's top volunteers, was hosted by conservationist, environmental journalist and television personality Jeff Corwin.
Live and silent auctions featuring everything from decoys to diamonds generated more than $163,000 for wetlands habitat conservation.
Special thanks to our proud partner First National Bank of Omaha, provider of the official Ducks Unlimited Visa card, for sponsoring this year's convention.
Next year's Ducks Unlimited National Convention will be held May 29-June 2 at the Hilton Waikoloa Village on Waikoloa, "The Big Island," in Hawaii.
Ducks Unlimited Inc. is the world's largest nonprofit organization dedicated to conserving North America's continually disappearing waterfowl habitats. Established in 1937, Ducks Unlimited has conserved more than 14 million acres thanks to contributions from more than a million supporters across the continent. Guided by science and dedicated to program efficiency, DU works toward the vision of wetlands sufficient to fill the skies with waterfowl today, tomorrow and forever. For more information on our work, visit www.ducks.org.
Media Contact:
Matt Coffey
(901) 758-3764
mcoffey@ducks.org