President's Council: Allan and Carla Hopp
What do great philanthropic volunteers have in common? Dedication and enthusiasm. For Allan and Carla Hopp of Newberg, Oregon, dedication to an organization is based on having confidence that they are making a difference and that their donations are being used wisely. In deciding to support Ducks Unlimited, we were influenced by what they did with the money. It is used for what they say it is and it is done efficiently, Carla says.
As outdoor enthusiasts, it was clear to the Hopps early on that it was important to give back to something they enjoyed so much. The moment they decided to give Ducks Unlimited their full support came in San Francisco in 1999, while they were attending their first DU national convention. During the Saturday morning business session at the end of the very first presentation, Allan remembers saying, This is how conservation is done. This is how its done right.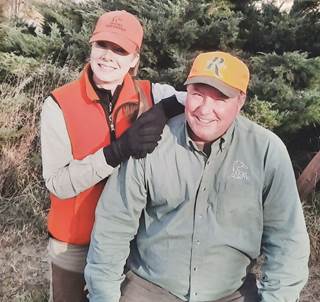 As for enthusiasm, all you have to do is look at the numbers. Allan and Carla have supported over 60 different events during their 27 years with the organization. And the myriad of DU volunteer positions, more than a dozen, that they have held are a testament to their enthusiasm. From area chairman to the national board of directors and back again, both Allan and Carla have provided invaluable leadership.
The Hopps continue their support as co-chairmen of the Newberg chapter and serve on Ducks Unlimiteds Emeritus committee. They are Legacy Sponsors and Grand Slam Life Sponsors. They are also members of the John E. Walker III Society and the Feather Society, and they have been members of the Presidents Council for 11 years. Their gifts go to the Wings and Wetlands Initiative and the scholarship endowment. Ducks Unlimited is fortunate that Allan and Carla have dedicated their special talents to the cause of conservation.