Major Sponsor Spotlight: A Marriage Made by DU
You could say that Diamond Heritage Sponsor Jane Kilthau won her husband in a raffle at the first Ducks Unlimited event she ever attended. It all began when Jane noticed an issue of DU magazine in her dentists office. While flipping through the pages, she thought, Oh, I like ducks. I should join this conservation organization. When an event invitation arrived for the Western Suffolk chapter DU banquet in West Islip, New York, on March 10, 1978, Jane purchased a ticket and checked the box expressing interest in joining the committee.
At the event, Jane spent the cocktail hour viewing the various raffle and auction items. When dinner was announced, some of the committee members directed Jane to a table where the only other occupant looked up with a surprised expression and asked, Are you here alone? Jane replied that she was and, feeling nervous, promptly chose a seat on the opposite side of the table. Other guests began seating themselves and, since hearing the conversation was difficult from across the table, Jane eventually moved to sit next to the man she had originally spoken to. She learned that his name was Harry Kilthau, and they talked all evening, so much so that the committee members who had seated Jane at that table never had a chance to get a word in.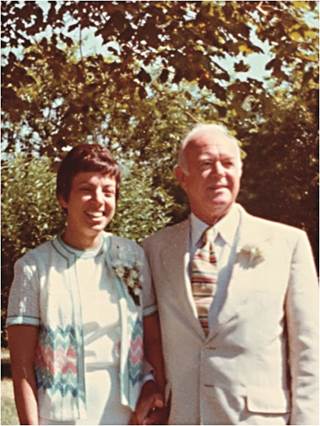 At the end of the evening, Harry inquired if Jane was up for joining him for dinner the following week. She agreed. On their first date, Jane learned that Harry had served in the US Coast Guard during World War II and was an avid fisherman, a voracious reader, and a true renaissance man. It was love at second sight, she said. Three weeks later, Harry proposed. In July 1978, Jane and Harry married. Jane doesnt recall the exact date, and she considers March 10 as their true anniversary. Each succeeding year, to the delight of their friends and family, Jane and Harry re-enacted their meeting at the DU event.
Jane and Harry treasured their time together. Much of that time was spent outdoors enjoying Long Islands abundant waterfowl and fisheries. After Harrys sudden passing, Western Suffolk DU and the Great South Bay Waterfowlers funded a DU project in Harrys honor near Amherst, Nova Scotia.
Today, Janes relationship with Ducks Unlimited is an ever-evolving story. She is grateful for her husband and the friends she has made through DU. Janes recent participation in the Prairie Experience and Hunt the Hamptons has brought her new awareness of DUs mission. It is far better to protect now than to attempt much more expensive renewal in the future, Jane observes. And furthermore, in a world of apparent chaos and discord, DU sets a positive example of cooperation among partners and other organizations to care for and enhance our marvelous diversity of resources.
From a magazine reader to a committed volunteer, a casual observer to an active participant in the work of DU, Jane is now embarking on her latest adventure and learning experience as she turns 80 and marks her 50th year of DU membership. She recently secured her first hunting license and is now preparing to use those shotguns won through recent DU raffles.