Leaving the World a Better Place
Major Sponsors Spotlight: Kevin and Claire Couhig
DU Diamond Feather Society members Claire and Kevin Couhig of St. Francisville, Louisiana, recently included Ducks Unlimited in their estate plan using a charitable remainder unitary trust. Kevin and Claire are avid outdoors people. We both love the outdoors and have strong feelings about the need for conservation so that we can leave the world a better place, Kevin says. A charitable remainder trust allows us to continue utilizing our investments during our lifetime and then leave a significant portion of our estate to entities like Ducks Unlimited when we are gone.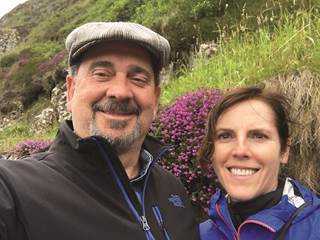 Duck hunting has been an important part of my life since I was introduced to the sport in my 40s, Kevin continues. I have gained so many friends and wonderful experiences with those friends. I hope we leave a legacy for our children and grandchildren to follow so that they too can experience this wonderful activity.
As the founder of a mitigation banking company, Kevin has planned and executed conservation projects all over the southeastern United States. Kevin comments on the work he and Claire so generously support: I learned how important Ducks Unlimited has been and continues to be in restoring and conserving the lands needed to support the waterfowl resource.
For more information on how you can include Ducks Unlimited in your estate planning, visit ducksgift.org.