DU Major Sponsor Makes the Shot of a Lifetime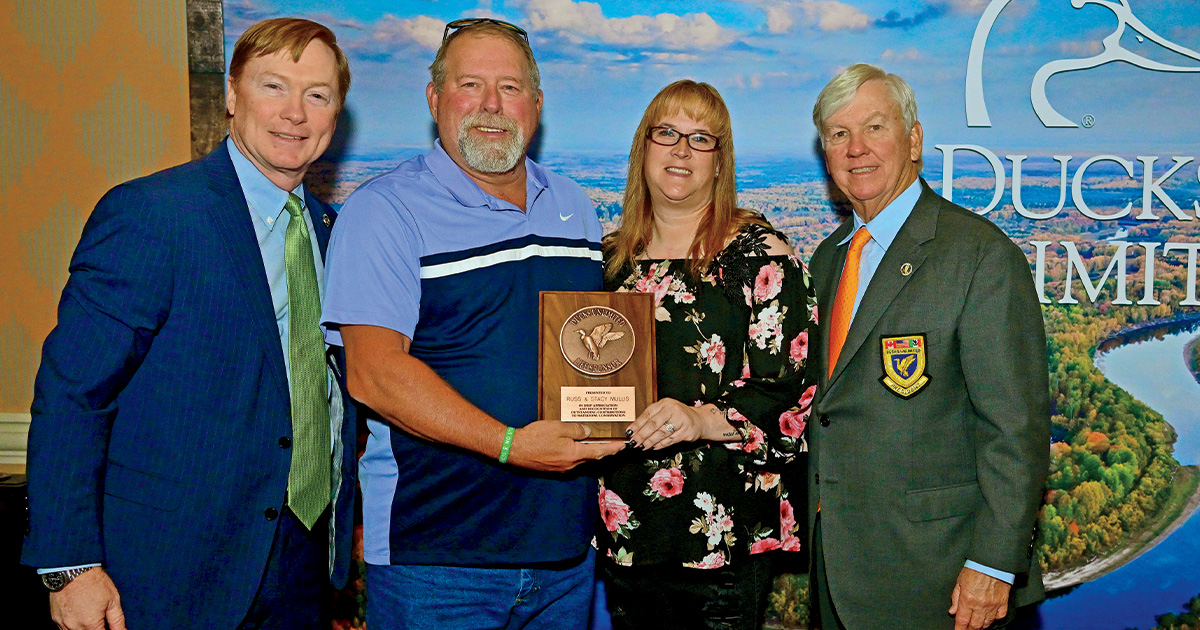 When the soon-to-be-married Russ Mullis and Stacy Sponsel made a commitment to become Ducks Unlimited Life Sponsors, they had no idea that a great golf stroke and a little luck would help offset their generous donation.
The Winnemucca Municipal Golf Course, fondly referred to by the local DU committee as the "Winnemucca Country Club," is the unofficial headquarters for all things DU in this central Nevada town of 8,600 people. The clubhouse is regularly packed with DU committee members planning their 300-person spring banquet, and the beautiful nine-hole course is also the location for the annual Winnemucca Ducks Unlimited Golf Tournament each fall.
In early May, Russ and Stacy met the local DU treasurer and head golf professional, Joey Dendary, at the course to drop off a generous donation, making them DU Major Sponsors. The following Saturday, just four days after Russ and Stacy became the newest DU Life Sponsors and President's Council members in Nevada, Russ was back at the course playing in a golf tournament. As Russ came to the fifth hole, a 156-yard par 3, he had no idea something incredible was about to happen. Nearly every golf tournament has that hole, the one worth a pile of cash if you can miraculously make a hole in one. Tournament organizers know they likely won't have to pay up, as the odds of making such a shot are approximately 12,500 to 1.
Russ placed his Titleist Pro V1 ball on the tee, pulled out his trusty 8 iron, and got ready to take his chance. He struck it clean, right at the pin. The ball hit the green three feet short of the hole and rolled closer and closer to the pin. Finally, it found the bottom of the cup. The prize for this miraculous feat? A whopping $10,000.
Russ and Stacy had made plans to attend DU's 86th Annual National Convention in Las Vegas at the end of May. While they were there, they tied the knot. Congratulations to the newlyweds, and thank you for supporting DU's conservation mission.