2023 DU Member Photo Contest
These remarkable images took top honors among another impressive pool of entries
Overall Category
Winner: Todd Schneider
Zelienople, Pennsylvania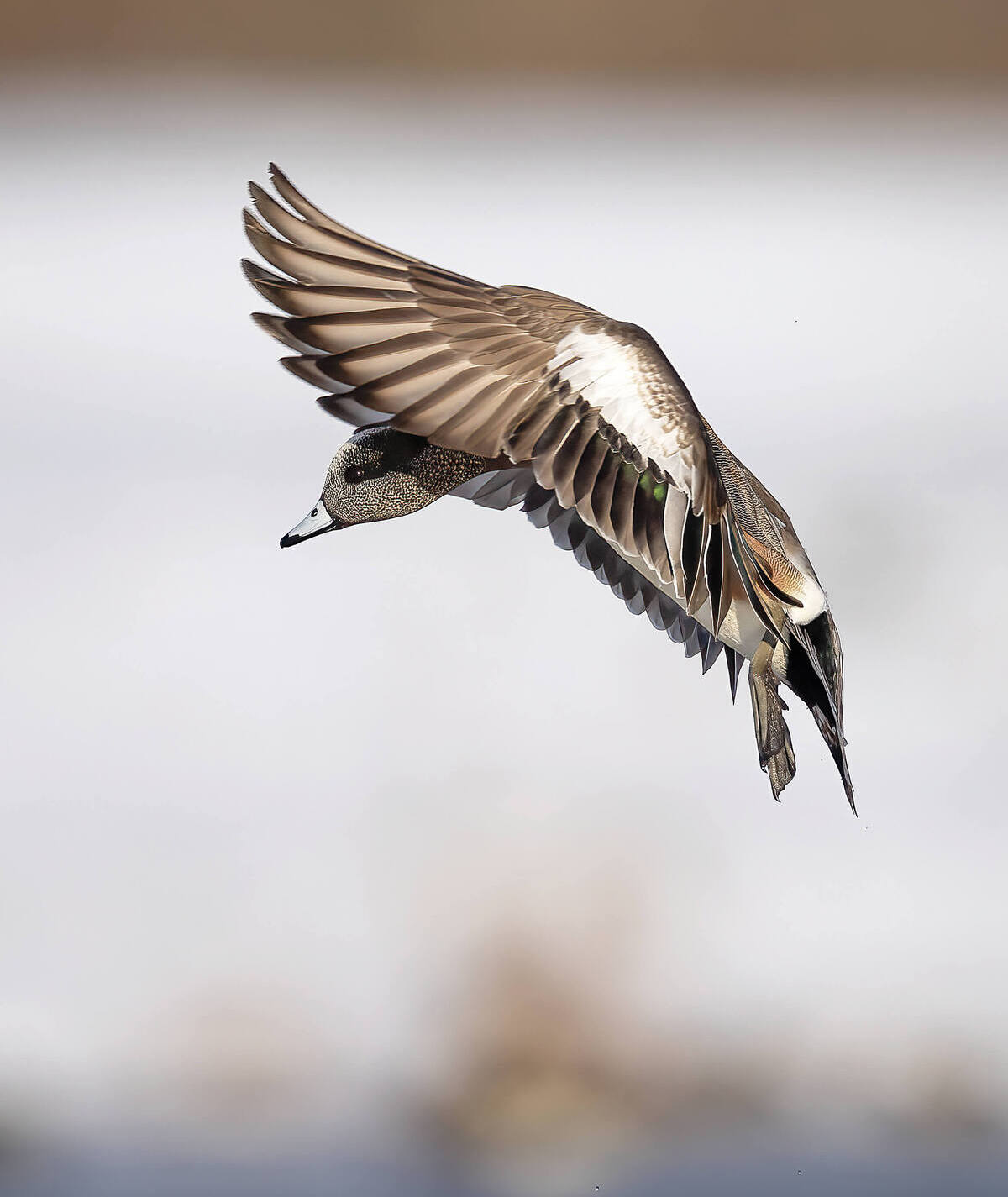 It is only fitting that Todd Schneider was selected as the overall winner of this year's DU Member Photo Contest. The avid wildlife photographer became a DU member specifically because of the vivid duck and goose images displayed in each issue of this magazine. "I'm not a hunter, but I joined Ducks Unlimited to get the magazine and to strive to shoot images like the ones in the magazine. It's inspiration," Schneider says.
He shoots photos mainly of waterfowl on his farm outside of Pittsburgh, where he has several small ponds. "I enjoy photographing waterfowl," Schneider says. "The beauty and diversity of ducks—the vibrant colors. It's miraculous when you think about it."
Schneider captured his winning image on an extremely cold day when ducks were trying to get into a small pocket of open water on a frozen pond. Using a portable blind, Schneider was able to capture this drake American wigeon as it landed. "For me, personally, I like this image's clean background. There's no noise, no distraction. The shallow depth of field helps with this effect as well," he adds.
Equipment: Canon R5 with 600mm lens
Runner-Up: Jennifer Barton
Santa Cruz, California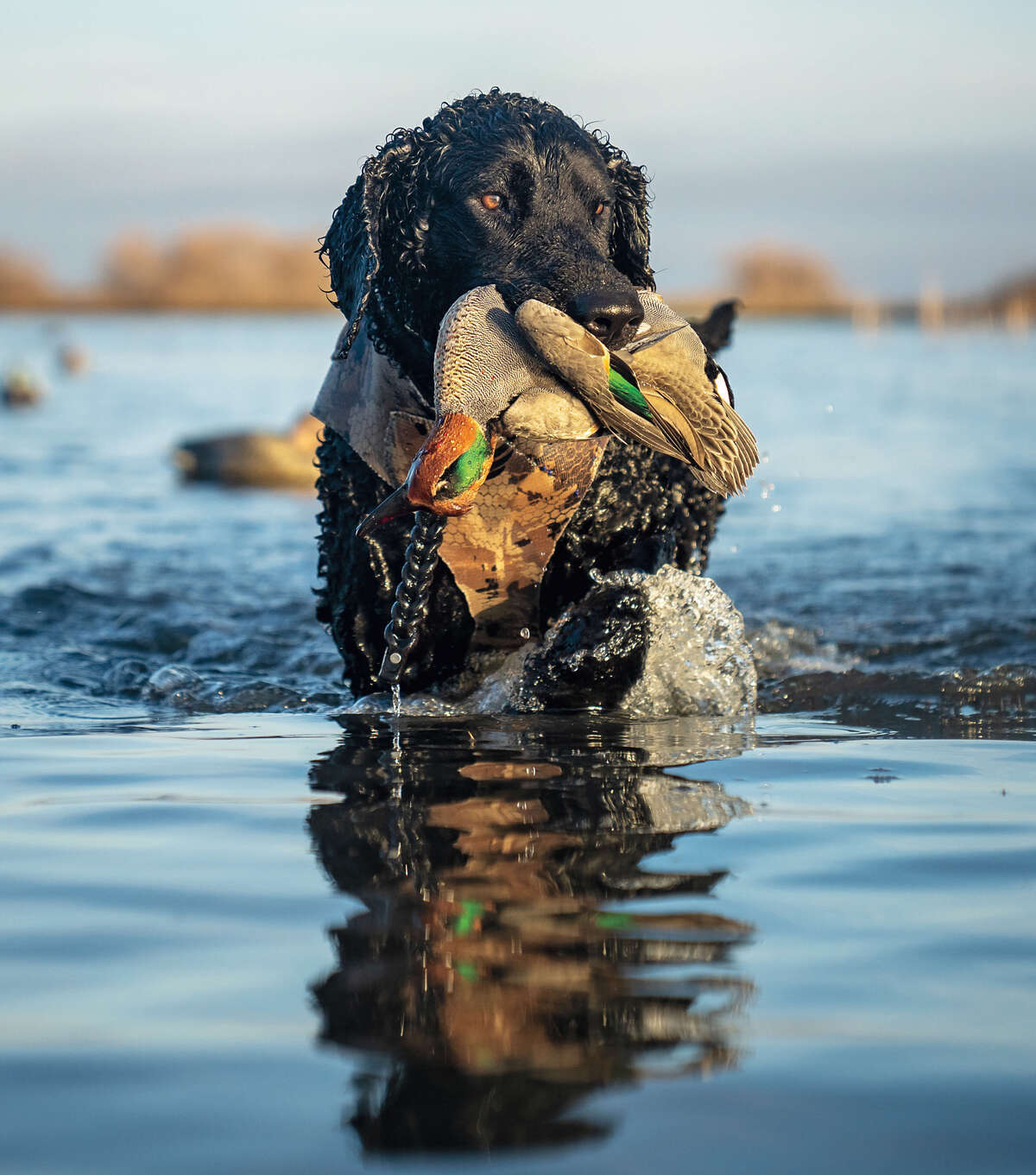 Waterfowl Category
Winner: Jared Lesniewicz
Northwood, Ohio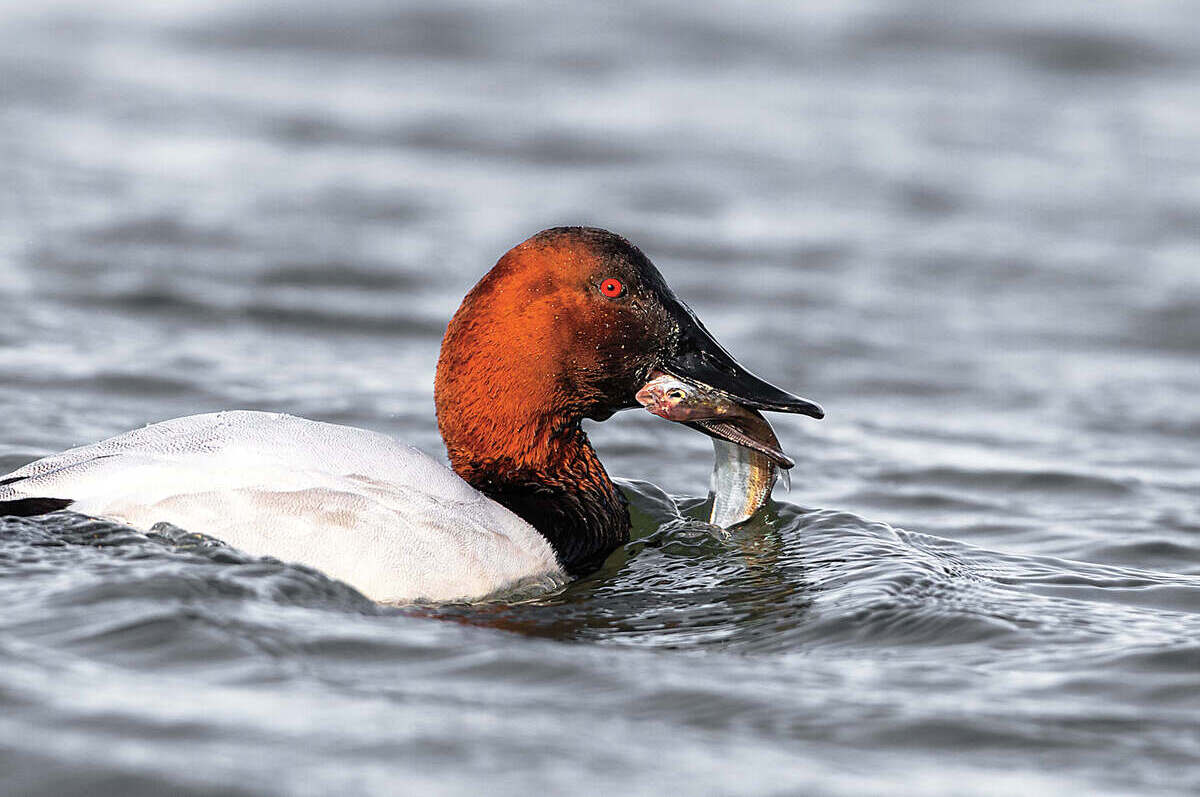 Hunkered down behind a seawall along Lake Erie's Maumee Bay, Jared Lesniewicz was able to capture this image of a canvasback eating a small fish. With much of the bay covered in ice on a bitter-cold February day, a large mixed flock of diving ducks converged near a boat ramp to feed on baitfish. Scaup, common goldeneyes, redheads, hooded mergansers, and canvasbacks were gorging themselves on this high-protein food source when he captured this close-up of a bull can.
"I snuck down along the rocks and waited," Lesniewicz says. "As they fed, they just kept getting closer and closer, until they were within 15 yards of me—almost too close for my lens. They were so focused on eating that they didn't pay attention to me. My grandpa is an old waterfowl hunter, and when I showed the photo to him, he thought it was the greatest thing ever. I knew I was going to submit it right then."
Equipment: Canon 5D Mark IV with 500mm f/4 lens
Runner-Up: Chris Utroska
Brandon, Mississippi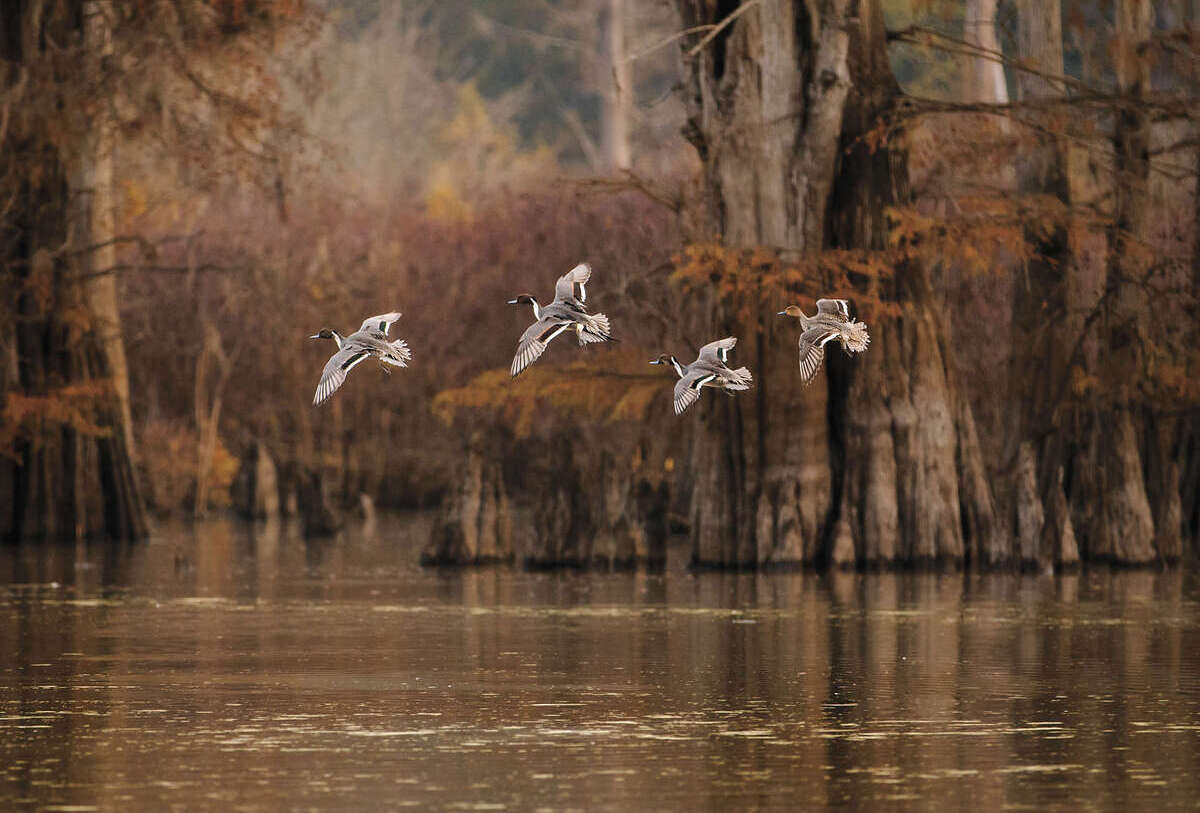 Waterfowl Hunting Category
Winner: Jack Griffiths
Rye, New York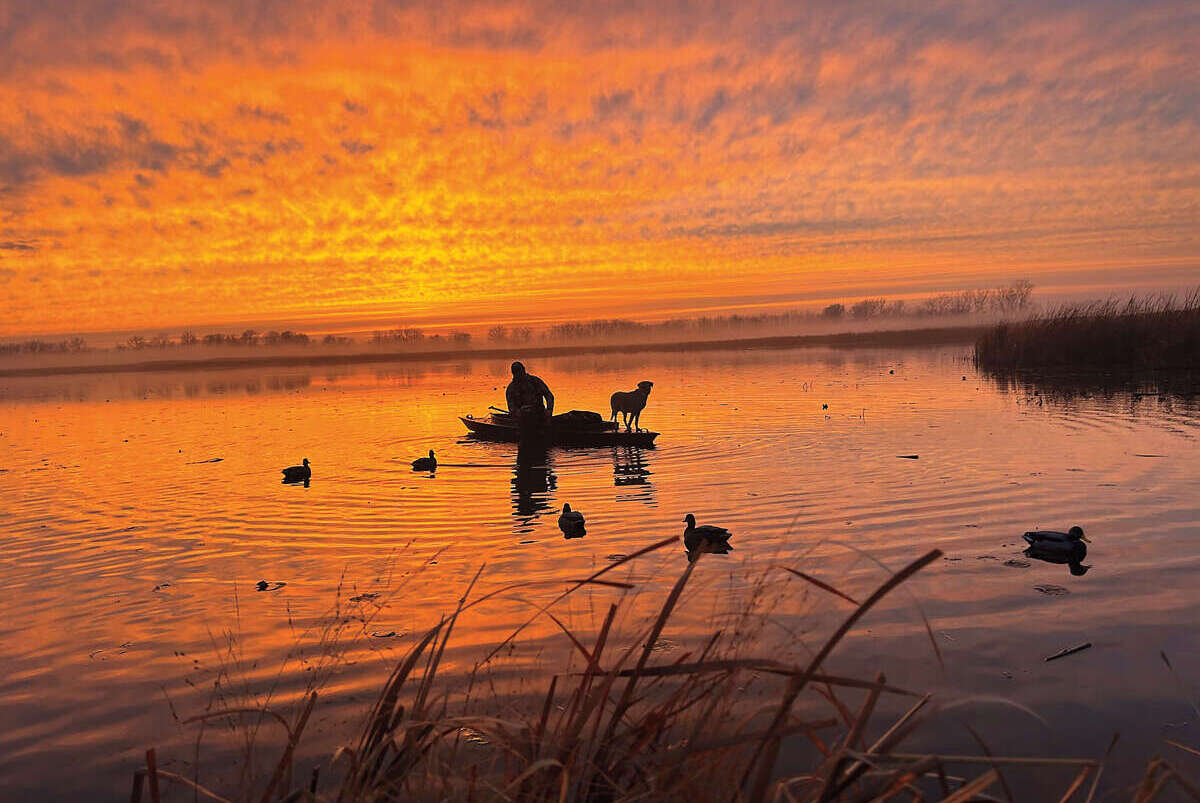 A well-timed photograph can help capture special moments in the marsh forever. That would certainly describe Jack Griffiths's winning image in the Waterfowl Hunting category. Griffiths snapped this photo following his first-ever waterfowl hunt with his grandfather at the famed Winous Point Shooting Club near Port Clinton, Ohio.
"A lot of people saw the photo and thought it was sunrise, but it was really sunset," Griffiths says. "It was the first time I had ever been duck hunting, and as our punter was picking up the decoys, the sky was beautiful, you could see the dog, and I felt like it was just a great scene."
Griffiths's grandfather is a longtime DU member, and when he saw his grandson's picture, he told him he had to submit it to the DU photo contest. "We didn't get a single duck," Griffiths admits. "But the photo means a lot to me and to him. It's something we will always remember."
Equipment: iPhone X
Runner-Up: Kevin Renner
Belleville, Illinois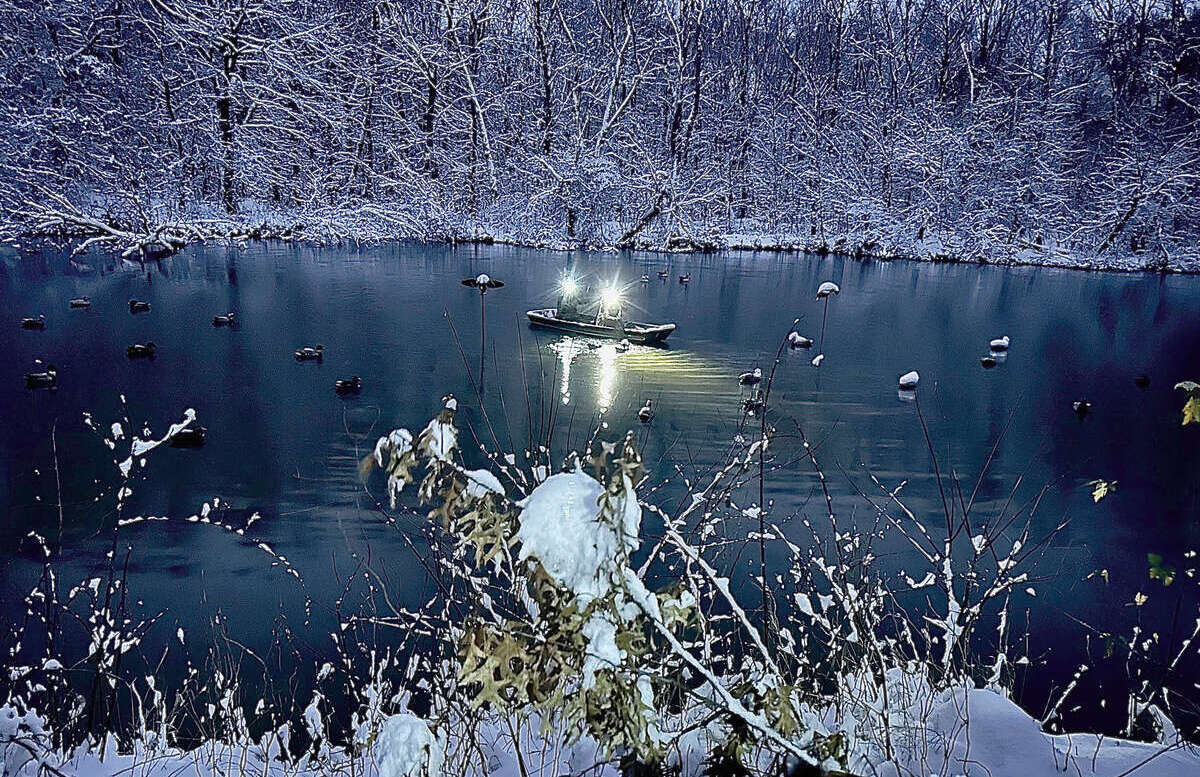 Retriever Category
Winner: Matt Lemoine
Sanger, Texas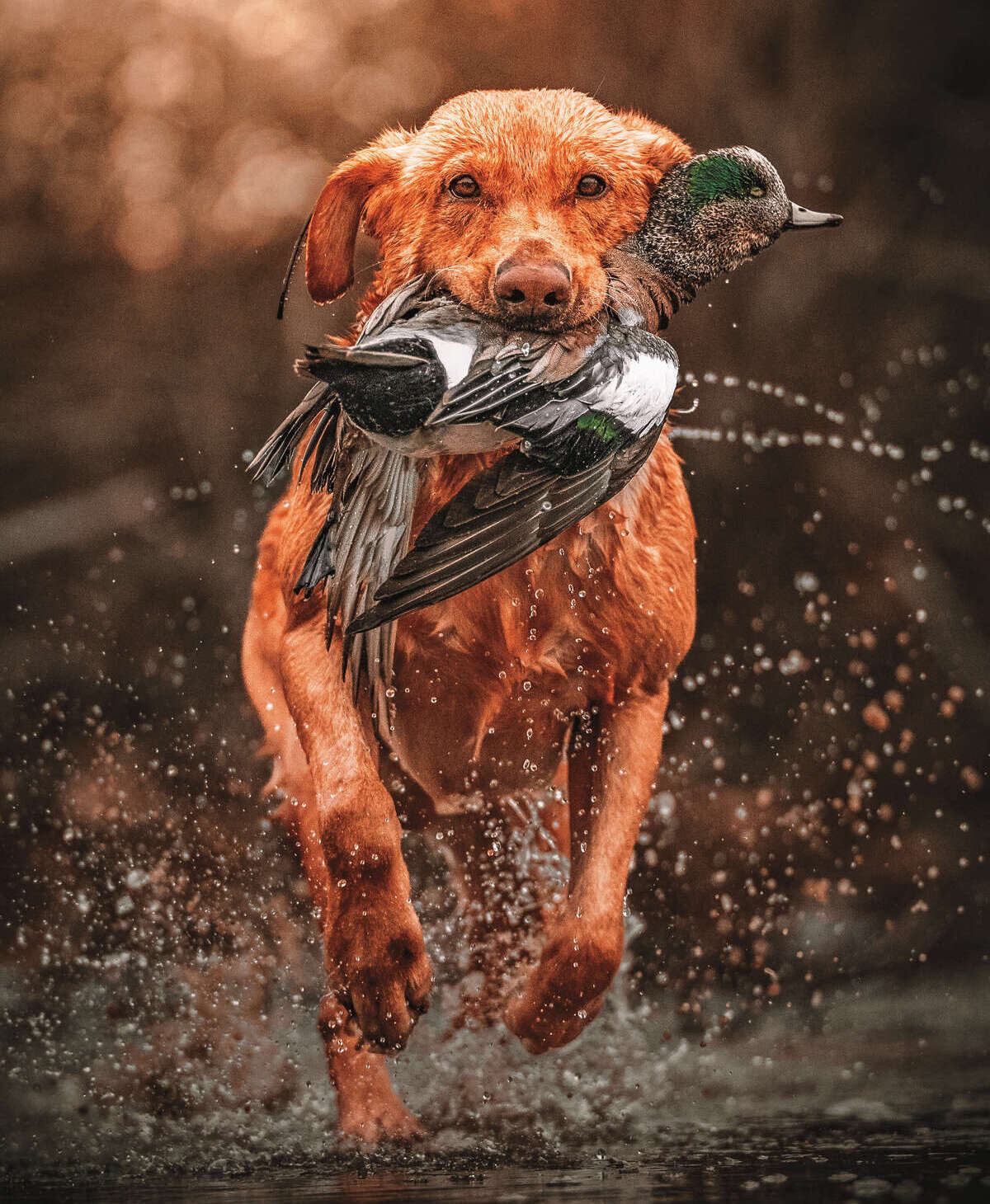 A blast of Arctic air pushed deep into north-central Texas this past duck season, freezing most of the stock tanks and other small waters in the region. Fortunately for Matt Lemoine and his two hunting partners, they had permission to hunt a 20-acre private pond that still had open water. That morning, the three hunters were on the proverbial "X."
When the final flock of the morning decoyed, the hunters filled each of their limits, and Lemoine's hunting partner, Cody Clark, sent his yellow Lab, Bud, to retrieve the birds. "This was just one of those situations where I stepped out of the blind and started taking photos," Lemoine explains. "Bud ran past me with a mallard first, then the wigeon. I've got a series of shots of both."
Lemoine has been focused on photography for three years and continues to improve his skills. He admits that this particular image was the result of merely being in the right place at the right time. "I've done setup shots that didn't come out as good as this one did," he says. "The action, the lighting, the bird—it all just worked out."
Equipment: Sony A73 with Tamron 70-180mm f/2.8 lens
Runner-Up: Carter Morby
Houston, Texas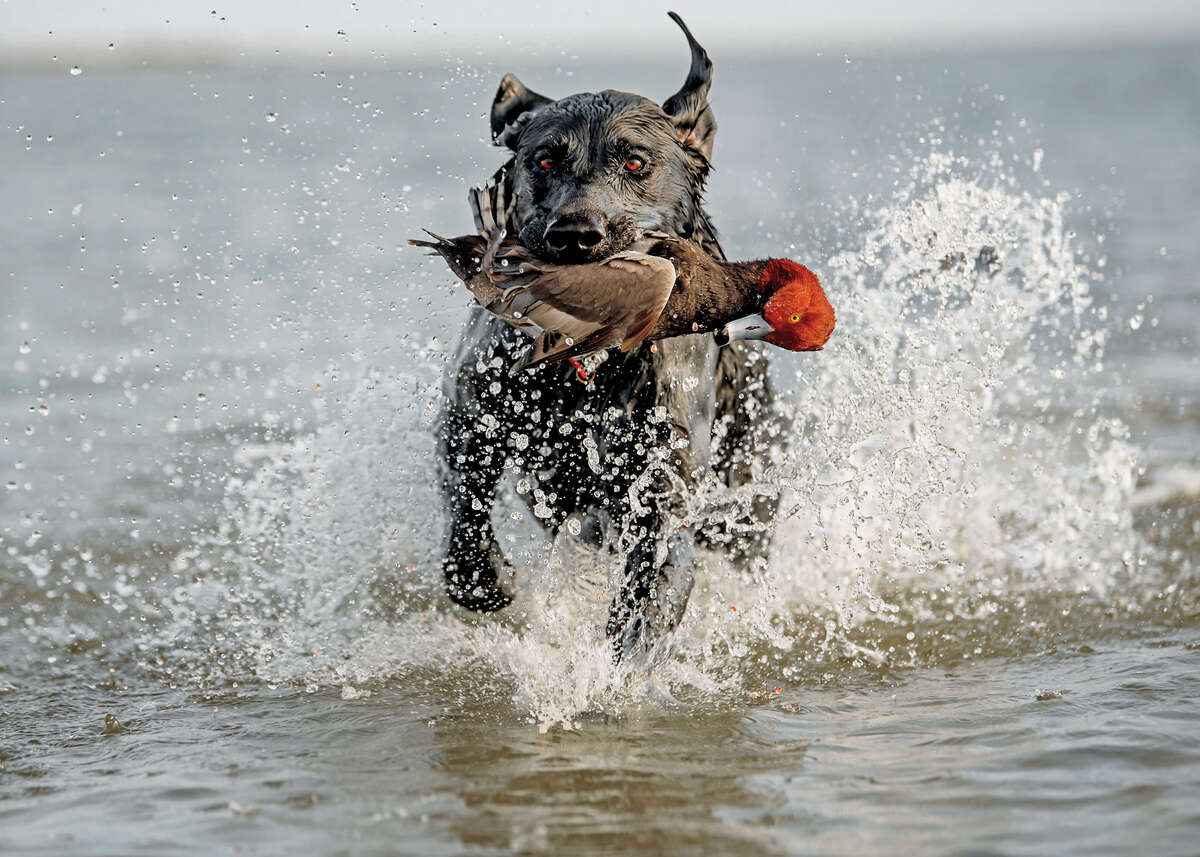 ---
Honorable Mentions