The Great Duck Gun Makeover
Customize an old duck gun with these tips

By Phil Bourjaily. Photos By Mark Tade
You won't find my "new" shotgun on any store rack or shelf. It's truly a one-of-a-kind creation. That's because I made it myself. Okay, I didn't exactly build it from scratch. I remade it from a used Remington 870 Super Magnum. And of course I had some help.
I chose the 870 because of its reputation for reliability, the raft of aftermarket parts made for it, the way it disassembles, and, frankly, because I got a smoking good deal on it. When I was done tricking it out, I had my ideal foul-weather fowler: a gun that will go bang on any waterfowl hunt, in any conditions.
It's a bit of a novelty, sure. And somewhat of a luxury as well. I'll admit that I really didn't need a fully customized shotgun. "Want" is the operative word here. There are thousands of makeover candidates out there, and you may want to dream up your version of a gun like mine. Or perhaps you have an old gun that you'd like to bring back to the blind. Some firearms need only minor tweaking; while others require the whole treatment, as my gun did.
Before we go any further, bear this in mind: rarely do you enhance the resale value of a gun with a makeover. Sometimes you lower it. Often, if you do the math, you'll find it makes more sense to sell an old gun and put that money toward the gun you really want rather than go for a complete renovation. However, given the amount of money we spend trying to shoot ducks and geese, it's pretty clear that waterfowling isn't always about dollars and cents. A makeover can be about redoing a gun with sentimental value, or simply about the fun of undertaking a new project.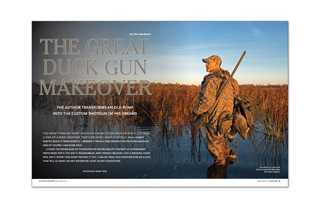 Take my 870, for instance. Sure, I found it used, at a price too low to pass up, but that was just for starters. By the time all the work was done I had probably put three times the original price of the gun into parts and labor. No matter. I had the gun I wanted.
I saved my shotgun's debut for the kind of harsh day I had built it for, the tail end of an early blizzard with blowing snow and a cutting northwest wind. There weren't a lot of birds around, but those that flew by wanted to get out of the weather and into the little pond where I was waiting. The gun worked perfectly, its operator performed well enough, and on the 870's maiden hunt I brought home a brace of fat greenheads and a Canada goose. Those were the first of what I hope will be many bad-weather birds to fall to my remade pump gun.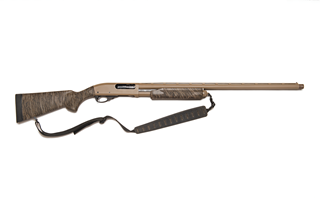 Stock: The previous owner had added the Butler Creek synthetic stock and forearm. I saw no reason to change either component.
Recoil Pad: The original was as hard as a hockey puck. I had my gunsmith install a grind-to-fit Kick-Eez to soften the blow of heavy loads.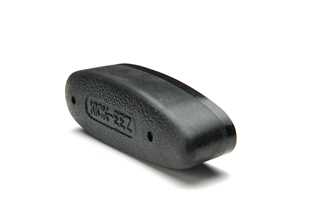 Dipping: To set off the tan metal, I had Rob Roberts Custom Gun Works dip the stock and forearm in Mossy Oak Bottomland camouflage.
Sling Swivels: I think swivels are a necessity on duck guns, and I would put them on everything but an absolute classic. Uncle Mike's sells a variety of magazine caps and barrel bands with swivel studs. I create my own with an inexpensive jig and bit kit that Brownells used to sell. That kit has since been replaced with a much better, albeit more expensive, set of bits.
Carrier Dog Follower Spring: I installed the stiffer carrier spring used in 870 Police guns to improve cycling. Get it from Brownells and drop it in. It's easy.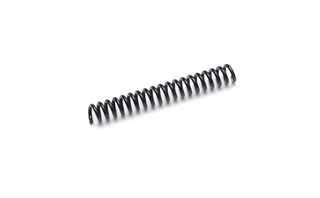 Extractor: Factory 870 extractors are made from powdered metal. Volquartsen Custom produces an all-steel replacement that drops in easily once you spend a minute on YouTube watching how it's done.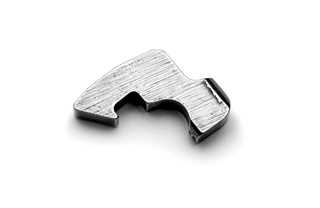 Oversize Safety: Cold days can mean numb fingers fumbling for the safety. I gave my digits a big target with this oversize button from Wilson Combat.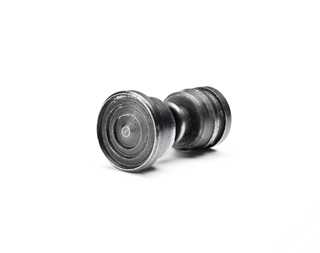 Trigger: I installed a Timney Trigger Fix (available for the 870, 1100, and 11-87). For about the $100 cost of the Trigger Fix, a gunsmith can improve the trigger pull on most shotguns.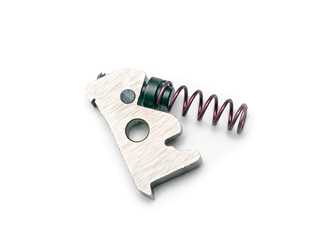 Forcing Cone: Rob Roberts lengthened and polished the gun's forcing cone for improved patterning.
Magazine Follower: A Brownells alloy magazine follower replaced the plastic factory version.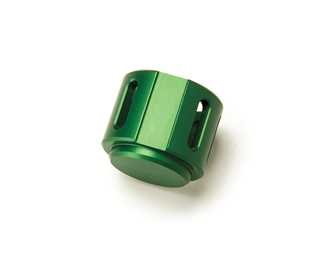 Magazine Spring: Wolff makes hammer, magazine, and action springs for many different shotguns. I changed out the magazine spring to ensure smooth feeding.

Cerakote: Rob Roberts also covered all the steel parts in Cerakote. This spray-on ceramic finish bakes to a cure and gets high marks for rust resistance.
Beads: I had my gunsmith add a white front bead and brass center bead so I could use this gun for turkey hunting, too. Most of the popular fiber-optic beads are easy to install yourself on guns with threaded front beads. Guns with pressed beads, like the 870 Express, may require drilling and tapping.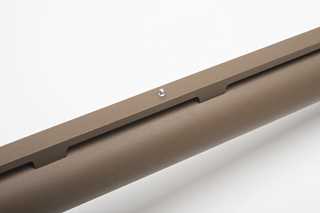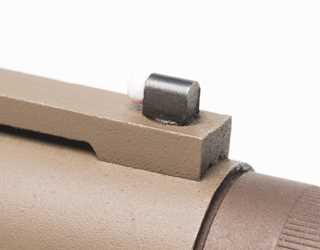 Chokes: Rob Roberts fitted my gun with a midrange T2 choke and long-range T3. He also provided me with printouts of the computerized pattern analysis he performed on each one. The T2 patterns nearly 90 percent of its pellets at 35 yards and the T3 patterns around 90 percent at 45.