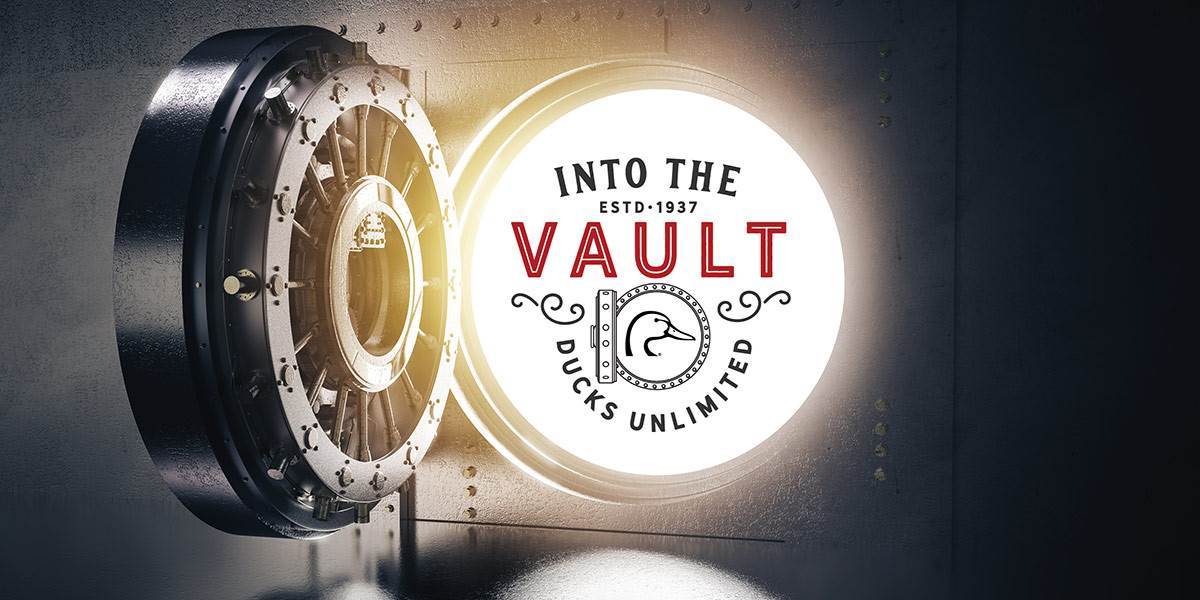 Have you ever wondered what treasures are locked away in the mysterious vault at DU's National Headquarters? Now you have a chance to find out through Into the Vault, DU's third annual nationwide auction.
With over 600 items appraised at more than $1 million, it will be the most valuable auction in the history of Ducks Unlimited.

Categories include stunning original artwork, vintage DU collectibles, antique jewelry, famous art prints, extensive offerings of Federal, First-of-State and First-of-Nation Stamps and Prints, bronzes, sports memorabilia, vacation packages, decoys, and a special section dedicated to Terry Redlin art.

Into the Vault will open for bids from November 21 to December 3, with purchases shipping within three business days of the auction closing.
**Into the Vault auction proceeds contribute to Ducks Unlimited's 501c3 conservation mission