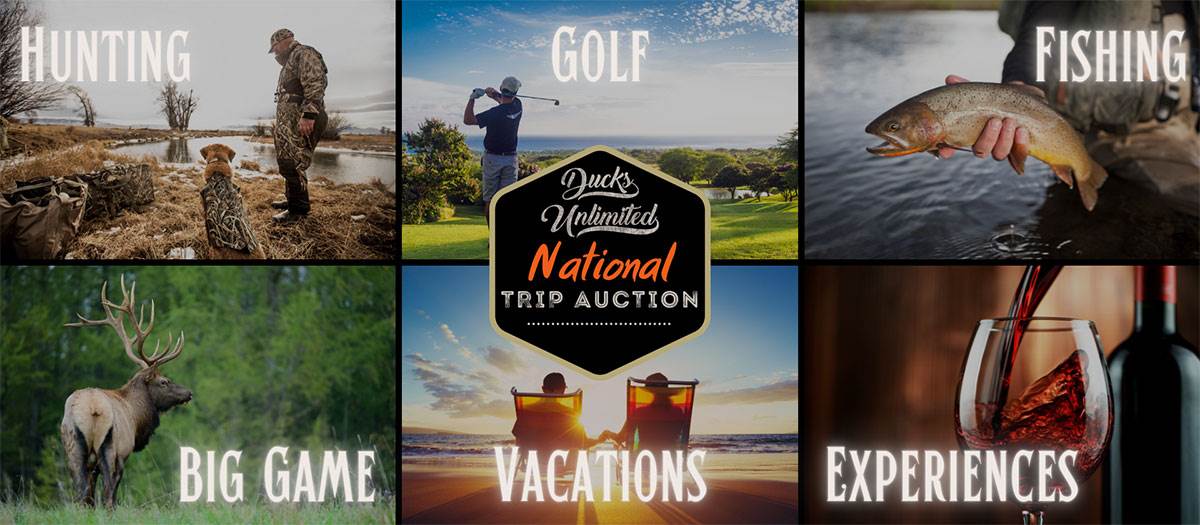 The Ducks Unlimited National Trip Auction puts your next adventure right at the tip of your fingers. This online auction features unique trips and experiences across the country and around the world. Whether it is a bucket list hunt, setting the hook on your dream fish, your next family vacation, tasting wine in Napa, or sipping bourbon in Kentucky; the DU National Trip Auction has something for every interest and any budget.
The auction runs August 17–27. 2023.
Trips will continue to be added until the start of the auction. Check back here for updates. The auction runs each year in mid-August.
Your next adventure starts here.