More than 2,300 miles long with a watershed of more than 1.5 million square miles, the Mississippi River is North America's greatest waterway and the most heavily used migration corridor for waterfowl and other birds.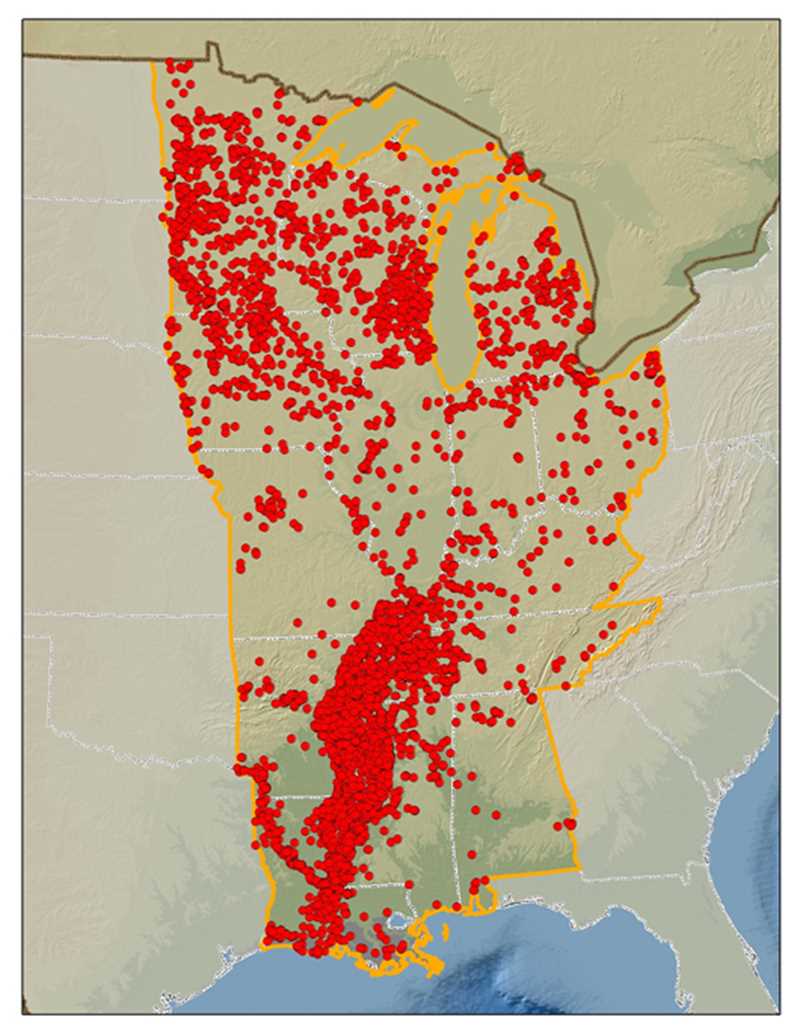 This flyway is composed of the states of Alabama, Arkansas, Indiana, Illinois, Iowa, Kentucky, Louisiana, Michigan, Minnesota, Mississippi, Missouri, Ohio, Tennessee, and Wisconsin, as well as the Canadian provinces of Saskatchewan, Manitoba, and Ontario.
DU's top conservation priority areas in this flyway include the Great Lakes watershed, the Mississippi Alluvial Valley, and the Gulf Coast.
DU and its partners have conserved more than 1.6 million acres in the U.S. portion of this flyway.
Mississippi Flyway States
See DU projects in states located in the Mississippi Flyway.