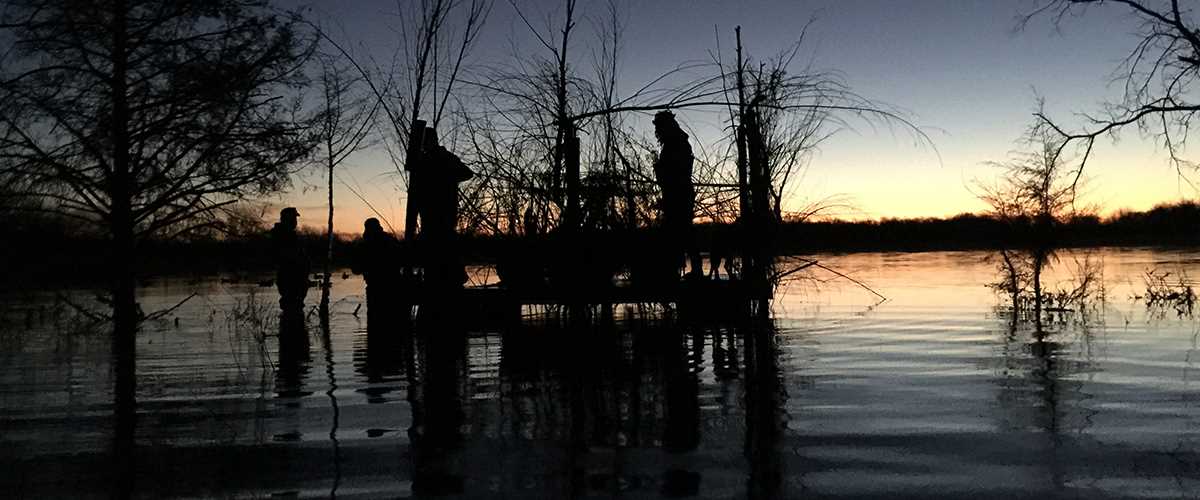 Researchers
Matthew Crisler, Ducks Unlimited Inc., Ridgeland, Mississippi
Jerry Holden, Ducks Unlimited Inc., Ridgeland, Mississippi
Funding
Provided by the U.S Forest Service and Ducks Unlimited Inc.
Partners
Ducks Unlimited Inc., and the Lower Mississippi Alluvial Valley Joint Venture
Project description
Ducks Unlimited, in conjunction with the USFS Restoring the Delta Project and the USFWS, just completed a milestone project. A spatial database was created that depicts the location and extents of forest cover for the late 1940s. In addition, digital georeferenced photographs of the same time period were generated. The late-1940s forest cover product provides a potential ecological floral baseline to guide restoration efforts in the Lower Mississippi Alluvial Valley, whether this restoration is accomplished via NRCS Wetland Reserve Program or via carbon sequestration efforts. The historical digital georeferenced photos provide impressive change detection evidence for the last 5 decades.
Results
The LMAV extents used to develop this dataset span 24,641,904 acres. After compiling the digitized forest tracts for each county in the LMAV, the resulting forest cover spanned 10,524,552 acres. These numbers show that approximately 43 percent of the LMAV was forested at the time that the aerial photos were acquired.