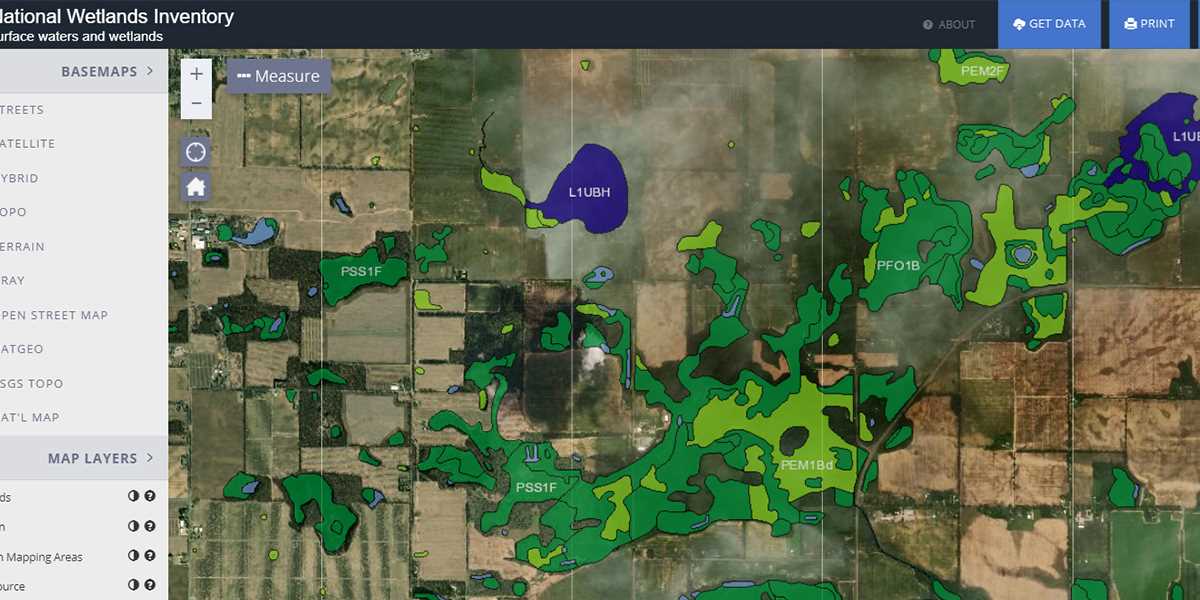 Ducks Unlimited's geospatial team puts conservation on the map. Since 1984, Ducks Unlimited has used Geographic Information Systems (GIS) and remote sensing for effective science-based conservation, communication and fundraising. We create maps, web applications, stories, data, and analytics to help DU deliver its mission of wetlands and waterfowl conservation. From modeling migration paths and habitats of waterfowl populations to outlining the scope of project sites, GIS allows Ducks Unlimited to deliver conservation efforts where they will produce maximum impact.

Explore our full gallery of publicly available spatial data, tools, and maps at https://gis.ducks.org/.

Compelling story maps describe the impact we have on waterfowl, other wildlife and people. Web mapping tools help our team and partners work efficiently in the office and field.

We develop robust analytical models to help Ducks Unlimited and partners understand trends and make decisions. Our decision-support tools allow us to focus our time and funds on critical areas, making the most out of available resources.

Wetlands are vitally important for waterfowl – they're used to raise broods, refuel during long migration flights, and as shelter from predators. Ducks Unlimited uses advanced remote sensing and machine learning technology to map wetland habitat in North America so that we can keep track of where wetlands are on the landscape and how they are changing over time. These maps are integrated into national efforts like the U.S. Fish and Wildlife Service's National Wetland Inventory and the Canadian Wetland Inventory, which are used by governments and other conservation groups to further conservation and restoration programs.

We maintain an extensive Enterprise GIS system compiled of accurate and current spatial information. This allows us to streamline analyses, reporting, and decision-making. Our organizational tools and expertise are also used in collaboration with outside partners to develop and maintain public and private datasets that are useful to the larger conservation community.
For more information, contact:
Robb Macleod
National GIS Coordinator
Ducks Unlimited
7322 Newman Blvd.
Building 1
Dexter, MI 48130
rmacleod@ducks.org
734-623-2000