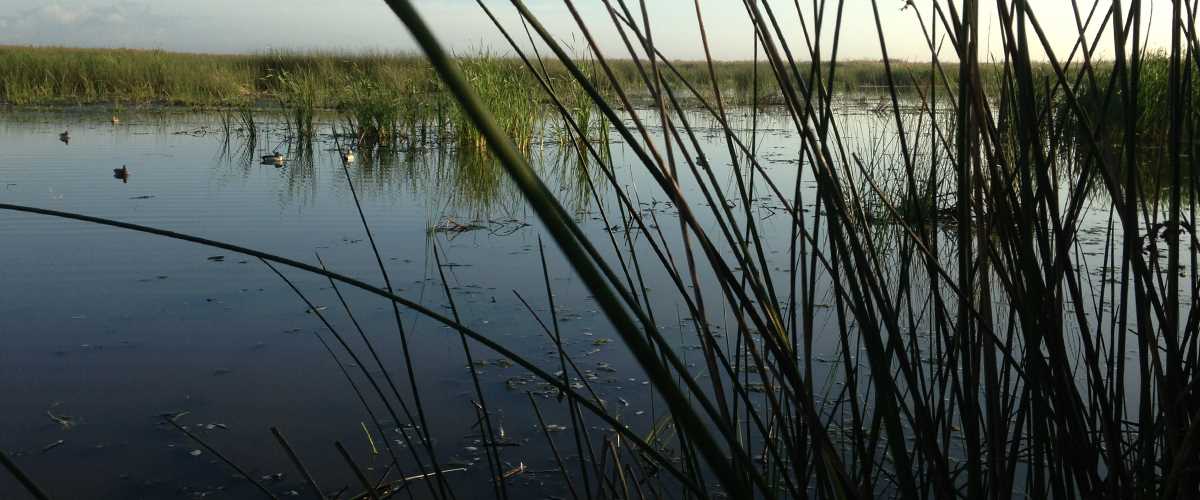 DU's Carbon Program is designed to assist landowners with taking advantage of the expanding carbon offset markets. Our objective is to bring industry and landowners together by assembling carbon offset credits associated with grassland or forest restoration and/or preservation on private lands. Beyond the carbon savings, this effort has the opportunity to provide more income to landowners and further DU's conservation mission by increasing waterfowl habitat in our priority areas.
Today's Carbon Market
Over the last decade, the carbon markets in the US have seen both highs and lows. The well-known Chicago Climate Exchange was North America's only voluntary, legally binding trading system for greenhouse gas (GHG) emissions, operating at large from 2003 to 2010. Today, the voluntary carbon trading markets remain strong and are managed more independently through industry-approved registries. The state of the voluntary carbon market (2015) was recently reviewed and summarized by Ecosystem Marketplace
Taking effect in early 2012, the State of California instituted a regulatory GHG reduction system in the form of a cap-and-trade program. This is the only regulatory market in the country at this time, although credits generated from outside the state are eligible for sale within the California program.
DU's Carbon Trading Efforts To Date
DU has long understood that our habitat work has many other benefits beyond waterfowl. Proactively protecting at-risk grasslands and wetlands can preserve below-ground carbon reserves and avoid such emissions that would likely have occurred. Similarly, restoring grasslands and wetlands can sequester carbon out of the atmosphere, however the quantification can be more challenging than simply measuring existing levels belowground.
To date, DU has successfully developed and verified two large carbon projects under the premise of proactively protecting threatened grassland and avoided emissions. The first project was approved by the Climate, Community & Biodiversity Alliance in early 2009. The second major carbon trading effort based on avoided emissions took place on prairie grasslands in North Dakota and was executed through the American Carbon Registry in the fall of 2014. The project resulted in the validation of nearly 40,000 carbon offsets—the equivalent of taking 5,000 cars off the streets. The entire portfolio of credits was purchased by Chevrolet, and the monumental sale was highlighted in a press event by Undersecretary Bonnie of the U.S. Department of Agriculture and Senator Stabenow of Michigan.
DU continues to investigate additional carbon trading opportunities that align with our habitat goals, including carbon savings in bottomland forests, a variety of wetland habitats, and strategic management of agricultural production systems (ex. rice fields).
If you are a landowner or carbon offset buyer interested in learning more about DU's carbon program please feel free to contact us.
Economist/Environmental Markets Specialist