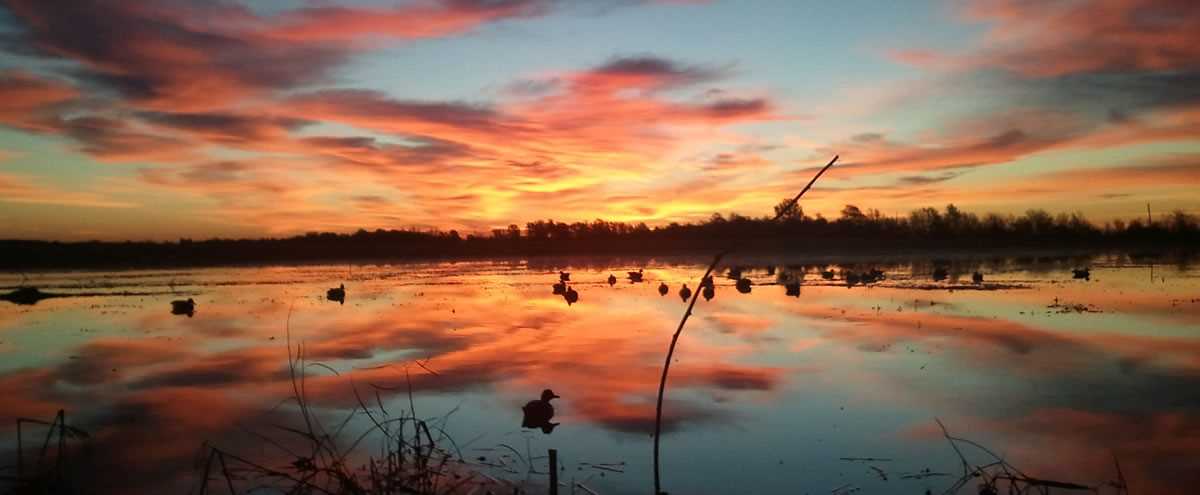 by Dale Humburg

The 2009 Duck Stamp (courtesy of FWS.gov)
I was once asked, "How far can you send a mallard with a duck stamp?" The answer: "Not as far as you used to."
That's because the price of the Federal Migratory Bird Conservation and Hunting Stamp, commonly referred to as the duck stamp, has not increased since 1991. During this same time frame, the cost of a gallon of gasoline has risen from about $1 to as high as $4 last summer (although prices have sharply declined since that time). And the costs of a gallon of milk, a box of corn flakes, and a loaf of bread have doubled during the same period. The buying power of duck stamp revenues has also not kept pace with the cost of wetland and upland acreage. While many other products have dramatically increased in price, the duck stamp has stagnated at $15.
Just to cover increases in the consumer price index—a commonly used measure of inflation—a federal duck stamp would now have to cost about $23. Unfortunately for ducks, land values have increased even faster than many other commodities. Land prices have at least doubled across much of the prairie Duck Factory, rendering today's duck stamp revenues half as effective in conserving habitat as in the early 1990s. As a result, Ducks Unlimited is supporting bipartisan proposals that would immediately increase the price of the federal duck stamp to $25. This increase would be followed a few years later by another $10 increase, bringing the total price of a duck stamp to $35. The initial price increase would allow duck stamp revenues to keep pace with the consumer price index, while the second increase would help address rising conservation costs associated with increasing land values.
In December, Ducks Unlimited signed a memorandum of understanding with the U.S. Fish and Wildlife Service (USFWS) that expanded DU's historic partnership with the federal duck stamp program. Under this agreement, Ducks Unlimited will assist in communications efforts promoting the federal duck stamp contest as well as duck stamp sales to generate more support for waterfowl and wetlands conservation. DU's working relationship with the USFWS will also help spread the word about the historic and vital support waterfowl hunters have always provided to conservation programs.
The first Duck Stamp (1934-1935), a brush and ink drawing of Mallards by Jay N. "Ding" Darling, a famous cartoonist and noted conservationist sold for one dollar (635,001 stamps were sold).
Maintaining the success of the federal duck stamp program is vital to wetlands and waterfowl in many ways. Established in 1934 with an inaugural stamp price of only $1, the federal duck stamp program has raised more than $700 million, which has been used to conserve more than 5.2 million acres of migratory bird habitat across the United States. Nearly all duck stamp funds go directly to conservation, with nearly 98 cents of every dollar spent on acquiring and protecting habitat.
Among the most valuable lands acquired with duck stamp money are waterfowl production areas (WPAs), which are managed by the USFWS as part of the national wildlife refuge system. Duck stamp funds have been used to acquire nearly 7,000 WPAs totaling 675,000 acres, largely in the prairie states. These treasured public lands provide vital habitat for waterfowl and other wildlife as well as places where people can enjoy nature and pursue a variety of outdoor recreation including hunting. Working with the USFWS and other partners, Ducks Unlimited has completed hundreds of wetland restoration projects on these public lands. In addition, DU supports increased annual funding for the national wildlife refuge system to manage wildlife habitat, restore deteriorating infrastructure, renew education programs and provide greater public access and outdoor recreation.
Ducks Unlimited also partners with the USFWS in securing perpetual easements from landowners to protect wetlands and grasslands on private lands. To date, duck stamp revenues along with funding from Ducks Unlimited, the North American Wetlands Conservation Act (NAWCA), and other sources have protected 2.5 million acres of prairie wetlands and grasslands. Unfortunately, millions of acres of unprotected waterfowl habitat on the prairies remain at high risk of conversion to cropland. Many ranchers and other prairie landowners would like to protect their land with easements, but landowner demand far exceeds available easement funding.
Joshua Spies from Watertown, S. Dak., took first place in the 2009 duck stamp competition with his acrylic oil painting of a male long-tailed duck floating with a decoy.
Clearly, additional conservation revenue is needed to meet the challenges facing wetlands, grasslands, and waterfowl. If proposed duck stamp price increases are approved, annual sales of 1.5 million stamps would generate a total of $37 million a year. From a waterfowl habitat perspective, this revenue increase could acquire an additional 6,800 acres of waterfowl habitat and permanently protect another 10,000 acres of habitat on private lands each year. Ducks Unlimited is also working to help close the funding gap through its Rescue the Duck Factory (RDF) campaign, which has the ambitious goal of raising $40 million in new private gifts to secure easements on threatened native prairie in the Dakotas. Every dollar contributed to the RDF campaign will be matched by at least three dollars from duck stamps, NAWCA, and other sources, providing an excellent return on our conservation investment.
In addition, DU is lending its support to proposed legislation that would renew provisions of the Wetlands Loan Act. This legislation, first enacted during the early 1960s, allows the USFWS to borrow money against future duck stamp revenues to acquire more land today while habitat is still available and affordable.
In these challenging economic times, the first reaction of many waterfowl hunters might be to oppose an increase in the price of the duck stamp. And there will certainly be those who feel the increased cost simply isn't worth it. In past years when duck stamp prices have taken effect, stamp sales have declined by up to 10 percent from the year before. But hopefully, most if not all dedicated waterfowl enthusiasts will see the long-term value of buying duck stamps and will advocate for a price increase rather than bemoan the cost. In this way, Ducks Unlimited members can be an important part of ensuring that funding is available to protect waterfowl habitats in a timely way and then wisely manage these lands for wildlife and people in the future.
Nonhunters also buy duck stamps
You don't have to hunt ducks to buy a duck stamp. Each year, about 25 percent of all duck stamps are purchased by individuals who do not hunt waterfowl that particular year. Many of these stamps are bought by collectors and avid conservationists who support habitat programs funded by duck stamp sales. Why is this appropriate? Because the habitats acquired and protected with duck stamp revenues benefit far more species than ducks and geese. Wetland and upland habitats provide hundreds of species of resident and migratory birds, mammals, fish, reptiles, and amphibians with vital habitat. Conservationists, whether they hunt or not, can make a difference with each duck stamp they purchase. For additional information on the federal duck stamp program, visit fws.gov/duckstamps.
Duck stamps support public hunting
Lack of access to public lands has been identified as a major barrier to hunting participation. Fortunately, public hunting is available on all the nation's waterfowl production areas and more than 300 national wildlife refuges. Special hunting opportunities for young people and those with disabilities exist on many of these areas. For an online guide about public hunting opportunities on national wildlife refuge system lands, go to fws.gov/refuges/hunting/ and click on Your Guide to Hunting on National Wildlife Refuges.