Discover your connection to nature's wetlands at the Waterfowling Heritage Center. Our field trips offer educational and entertaining experiences whether you're bringing a class, summer camp, or scout group. WHC's programs align with Tennessee, Mississippi, and Arkansas State and Catholic Diocese of Memphis science objectives and encourage discovery through "hands-on", object based learning. Any of our programs can be added to your museum visit. Our programs take about 30 to 45 minutes and can accommodate groups up to 30 students.
Look Who's Quacking
PK to 5th Grade
In this lesson, students learn all the reasons and ways ducks quack. Students will use their listening skills to decipher if a duck is happy, sad, or even hungry. This is a hands-on and active lesson where students get the opportunity to use a real duck call.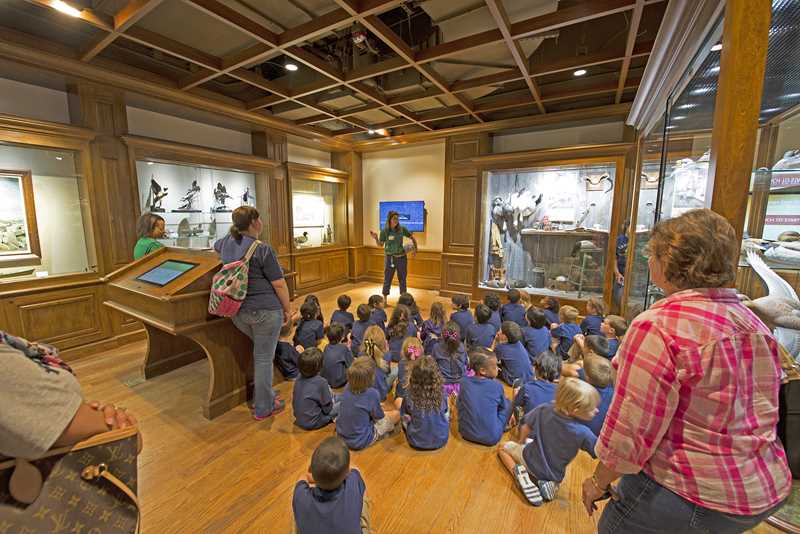 Eat Like a Duck
3rd to 6th Grade
Students will get to know their inner biologist in this hands-on lesson. Your group will discover what a duck eats by sifting and digging through the mud and dirt to find bugs, seeds, and more. As a group they will classify what they find and compare with others in their class to find what is duck food and what isn't. This program is dependent upon season and access to materials. If you are interested in this program please call to discuss options further.
Flight in Progress: The Migrator's Journey
6th to 8th Grade
The depletion of our nation's wetlands is a constant obstacle for migrating waterfowl. In this lesson, students will learn about the trials waterfowl face every winter and spring when migrating to their wintering and summering grounds. Students will experience migration first-hand in our hands-on program.
Web of Life
6th to 8th Grade
Students experience the delicate balance of living things through interactive play. In this activity, the students portray elements of an ecosystem, and learn the importance of each element living in a wetland.
To book your next group visit, please contact Katie Burke, Manager of the Waterfowling Heritage Center, via email at kburke@ducks.org, or via phone, at (901) 758-3766.