Photo Essay: Sunrises
A photographic display of the stunning scenery that comes with waterfowl hunting
Sunrises in the duck marsh are one of the most rewarding aspects of waterfowling and remain with every hunter as indelible memories.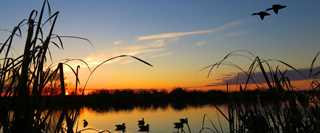 Watching the marsh come alive at first light is rejuvenating for the waterfowler's soul.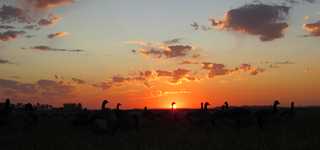 "The real duck hunter never lived who didn't thrill to his early morning quest, who didn't know, standing there in a blind, that he was close to the heart of things." -Gordon MacQuarrie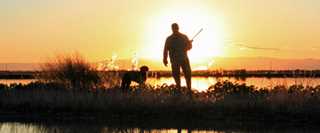 Every dawn on the marsh brings with it the promise of grand flights and thrilling shooting.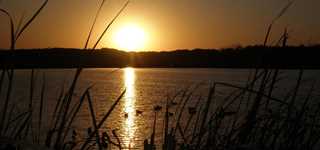 "The decoys are set. The gunners are in the blind. The nether cusp of the moon rests upon the horizon to the west. A saffron, pinkish light suffuses the eastern sky and dims the moon. It is a moment of sheer breathless beauty. " - John G. MacKenty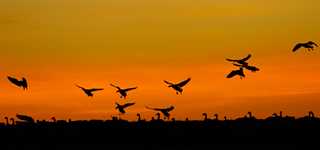 Awaiting the first flights, waterfowl hunters revel in the beauty of dawn's early light.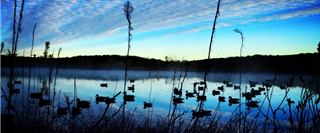 Waterfowl hunters relish the beauty of their surroundings.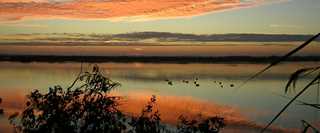 The transition from night to day can happen quickly as the rising sun burns through the morning chill.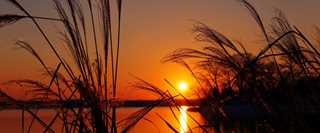 Squinting into the sun's first rays, hunters scan the colorful skies for waterfowl.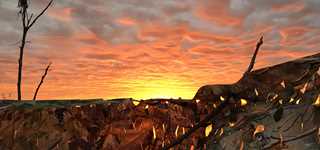 Shadows cast by the dawn's gray light give way to a magnificent array of colors.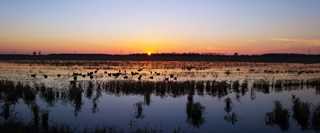 "This is the day which the Lord hath made, Let us rejoice and be glad in it." - Psalm 118:24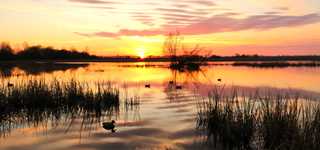 The explosion of colors across the sky illuminates the landscape in celebration of the new day.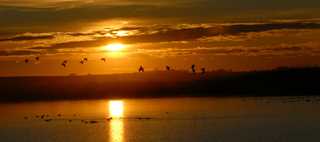 Flocks of waterfowl silhouetted against the yellows, reds and oranges of the early morning sky are followed by the chatter and hail calls of hunters in the blind. The new day begins.