Marsh to Table
South Louisiana's imperiled coastal marshes are at the heart of the region's culture, economy, and cuisine
By Eric Keszler
Photography by John Hoffman
The farm-to-table movement has captured the imaginations and the taste buds of people across the country. This new way of thinking about what we eat arose from concerns about the nutritional value of processed foods and the environmental consequences of shipping food over long distances, as well as a desire to have access to natural, organic foods harvested at their peak of flavor. Interest in consuming locally sourced meats, fruits, and vegetables has blossomed in urban and rural areas across the country, as evidenced by the growth of local farmers markets and restaurants specializing in dishes prepared with local ingredients.
The foundation of the farm-to-table concept is relatively simple: Food is better for you and better for the environment (it usually tastes better too) when you know where that food comes from. If you're a hunter, this concept is nothing new. Hunters have been harvesting locally sourced, organic meat since prehistoric times. Until recently, hunting was one of the main sources of meat for many families. And today, new hunters are taking up the sport with a primary goal of harvesting healthy meat.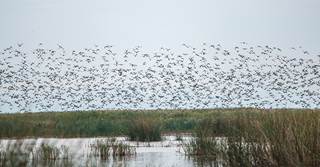 Instead of farms, hunters "source" their duck and goose meat from one of the many wetlands that support waterfowl up and down the flywayscall it "marsh to table." Instead of supermarkets, this protein comes from prairie potholes on the continent's Great Plains and lush wetlands in the expansive Boreal Forest. It comes from marshes and flooded agricultural fields along established migratory pathways. It comes from wintering grounds in California's Central Valley and along the Gulf Coast. It is brought to the table by camo-clad people participating in a tradition that has persisted for centuries.
I was interested in talking with waterfowlers about this concept of locally sourced food. I wondered how they view the relatively new farm-to-table movement and how they feel about long-held traditions of harvesting wild game and preparing it for friends and family. Is the farm-to-table movement and its connection to hunting a passing fad among hipsters and "locavores," or does it represent a lasting change to our relationship with food and the public's view of hunting and hunters?
I couldn't think of a better place to explore this subject than south Louisiana, where waterfowling traditions run deep, where much of the legendary Cajun cuisine is based on foods harvested from the rich coastal marshes, and where changes to these valuable habitats are threatening a way of life. In this unique area, I found a culture inextricably linked to the wild habitats of the coastphysically, culturally, and economically.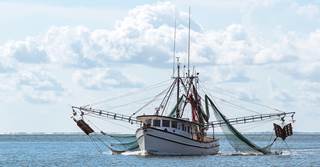 In Lafayette, I met up with George Graham, who grew up in south Louisiana. His father owned a caf that served daily blue-plate lunches to hungry mill workers from a nearby paper plant. The author of the cookbook Acadiana Table, Graham said his culinary education started as a youngster, standing on an orange crate to be able to reach the stovetop as he helped out in his father's kitchen. Graham has spent a lifetime exploring this special region and creating recipes that feature ingredients harvested from its marshes and open waters.
"It seems the rest of the world is just now discovering the secret to Louisiana's culinary obsession with fresh, locally sourced ingredients," Graham explained. "Using what is in season and close to home is what makes Cajun food so unique. We know the locations of the ponds that our crawfish came from, the shrimper who pulled a net full of fresh shrimp just for us, and the family smokehouse just down the road that supplies us with spicy andouille and tasso. Our heritage is steeped in the farm-to-table tradition."
Jay Owen appreciates these traditions, and he appreciates the gifts provided by the wetlands of coastal Louisiana. A DU regional vice president and lifelong waterfowler, Owen invited me and photographer John Hoffman to his corner of coastal Louisiana for three days of waterfowling, eating, and learning about the area's fascinating culture. A better tour guide for a south Louisiana marsh-to-table experience likely doesn't exist. Owen doesn't do anything halfway. He loves to hunt waterfowl, he loves to eat, and he loves to talk about his passion for the unique and fragile habitats in this part of the world.
We had planned to meet up with Owen at dinnertime, which proved to be a wise decision. He had a table ready for us at Shucks!, an Abbeville restaurant where the oysters and the hospitality have become a legend. Shucks! serves gulf oysters raw and charbroiled in about a dozen different ways, and Owen wanted us to try them all.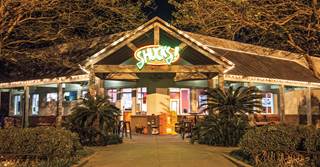 Owen's friend Jim Gossen joined us for dinner. Born and raised in Lafayette, Gossen was in the seafood business for 47 years, supplying restaurants around the country with fresh gulf oysters, shrimp, fish, and crabs. He is justifiably proud of the resources provided by the waters of the Gulf and the marshes along the coast. "People don't come here to eat salmon," he said, "and people here know the difference between gulf shrimp and shrimp from somewhere else."
The seafood industry is a powerful economic driver for the state. According to a report by the Louisiana Seafood Promotion and Marketing Board, one out of every 70 jobs in Louisiana is related to the seafood industry, which has an impact of over $2.4 billion annually for the state. The shrimp industry alone accounts for 15,000 jobs and has an annual impact of $1.3 billion.
Coastal wetlands and estuaries serve as nurseries for more than 68 percent of the nation's commercial fish catch and 80 percent of its recreational catch. Unfortunately, the marshes that support this industry, as well as the millions of waterfowl that winter here, are disappearing. More than 1.2 million acres of Louisiana's coastal marshes have been converted to open water since 1932, the victims of manmade and natural changes. "Without our estuary, we're cooked," Gossen said. "Without a nursery, we would all be out of business. When a guy at the dock doesn't make enough to feed his family, he'll go do something else. Our seafood is resilient but we have to help it. We can't just be harvesters; we have to be planters."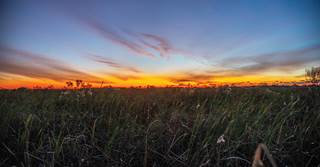 The next morning we took advantage of an opportunity to harvest some of the marsh's bounty for ourselves. Motoring out to Owen's duck blind in the predawn darkness, we encountered a rare occurrence for south Louisianaice. It was just a skim of ice, easily broken by the boat as we cruised through the marsh, but rare nonetheless. Joined by Owen's nephew, Matthew Stuller Jr., we headed for a blind on the edge of a small hole in the dense vegetation.
Whether you're in a boat on a cold morning or in front of a computer looking at satellite photos of the area, the marshes here seem vastseemingly endless acres of dense vegetation pockmarked with areas of open water. You can see why so many waterfowl flock here every winter. In fact, the North American Waterfowl Management Plan calls for wetlands along the coasts of Texas and Louisiana to winter up to 7.3 million ducks.
The ice and a dearth of any kind of wind made the hunting slow that morning, but we did manage to scratch out a few teal and gadwall ably retrieved by Owen's Lab, Banjeaux. It was just enough to make it an almost perfect morning, especially for a visitor like me. The horizon blazed with color as the sun broke into a clear blue sky and the ice began to melt. Marsh birds flitted among the vegetation. And all around us birdsong provided a soundtrack for our conversations about ducks, oysters, and just how fortunate we were to be there at that moment.
"You can't tell somebody what it's like down here," Owen said. "They have to experience it. Coming out here in the morning and watching the marsh come to life is one of the most amazing things there is. So many people who haven't experienced it don't understand it."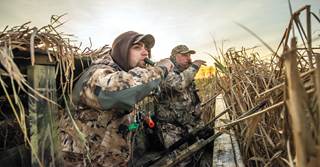 The following morning we hunted a different blind on a larger body of water, and the conditions were the exact opposite. It was cloudy, the wind blew, and the ducks flew. We picked our shots from among a diverse procession of waterfowl, but the highlight came when a pair of drake canvasbacks buzzed the decoys, and Owen and I each knocked one down. Owen and Banjeaux posed proudly with their can as Hoffman snapped a photo.
I asked Owen about the culture of hunting in this part of the world. "Hunting is not about killing," he said. "It's about respect for the gift that's given to us. It's hard to explain to a nonhunter. Whether you're hunting four-legged creatures, feathers, or fins, the people that have grown up doing it have respect for what's been given to them."
In addition to its cultural importance, hunting, like the seafood industry, is important to the economy of Louisiana. A study by the Louisiana Department of Wildlife and Fisheries estimates that hunting has a total economic effect of $975 million in the state and supports more than 13,000 jobs.
"If we lose the habitat, we're going to lose the culture," Owen said. "We have to restore it and protect it, and we have to introduce more people to it."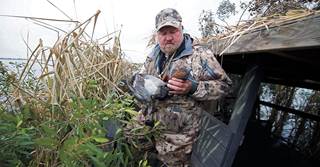 Later that afternoon, we found ourselves on a small boat off Pecan Island as Billy Broussard pulled crab traps out of the Gulf's waters like he has done for the past 20 years. "I am one of a dying breed," Broussard said. "The rest of my family has moved north and gone to the cities." Broussard is also an avid waterfowler who hunts ducks every day of the season. "The resources that come out of the marsh are Louisiana," he said. "It is what we are. The culture is who we identify ourselves as and what makes us unique."
It was starting to become a refrain. The locals we were meeting lamented the ongoing loss of these marshes and what that could mean for the people and the economy of the region. Broussard said he has seen 30 percent of the marsh disappear since he started crabbing. "Everything works better when the marsh is in sync," he said. "We're doing everything we can to fix it. It's definitely worth fighting for and to keep doing what we're doing."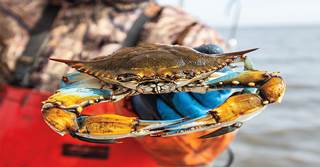 A bushel of the crabs that Broussard pulled from the water that afternoon were on the menu at Owen's Oak Ridge Lodge that evening. Owen and a group of friends from the local community gather regularly to cook and eat together, and many of the ingredients featured on the menu come from local waters. About 30 people showed up bearing sumptuous, Cajun-inspired dishes. "It's a diverse, great group of guys," Owen said. "Everything from neurosurgeons, police chiefs, politicians, machinists. It's also a good breeding ground for DU major donors. There is something that's very rewarding when you harvest the bounty, you clean it, you're very respectful of it, you cook it, and you eat it with friends."
Gossen was on hand frying soft-shelled shrimp. Graham was there too, with a huge pot of rabbit gumbo. Others brought crab, duck, sausage, and fresh vegetables. Most could tell you exactly where their ingredients came from.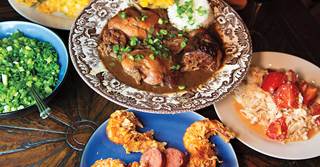 After dinner, I sat outside with Graham, Owen, and many of the other attendees, where we reflected on the fragile nature of the local resources and the gifts they provide. The marshes put food on the table, but their importance to these people and their culture runs much deeper. Graham summed it up nicely: "In Louisiana, family connections, friendships, and business relationships revolve around food. It is at the forefront of almost every social interaction. Our cuisine and culture are tied to the ecology of our coastal region. The health of our marshes and offshore waters is vital to the livelihood of the families who make a living off the land and to our tourism and restaurant economy. Halting erosion, preventing further pollution of our waters, and reversing the damage to our marshes is essential for sustaining our way of life. It should be everyone's priority."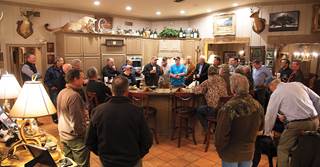 ---
Bringing the Coastal Marshes Back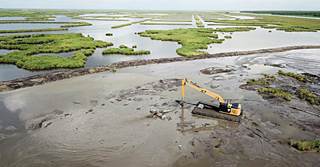 Restoring Gulf Coast wetlands is among Ducks Unlimited's highest priorities. Conservation work under DU's Gulf Coast Initiative focuses on the restoration and enhancement of key public land habitats with state and federal partners, as well as the protection of high quality waterfowl habitat on private lands, including seasonally flooded agricultural lands (mainly rice) and natural and managed freshwater and intermediate marshes. A key focus includes working with rice producers and the rice industry to develop a sustainable agricultural program that benefits wintering waterfowl. Public policy affecting Gulf Coast wetlands is also a major component of DU's work in this region. DU leverages its investments in this critical landscape with Farm Bill programs and agribusiness partners to have an impact at scale.