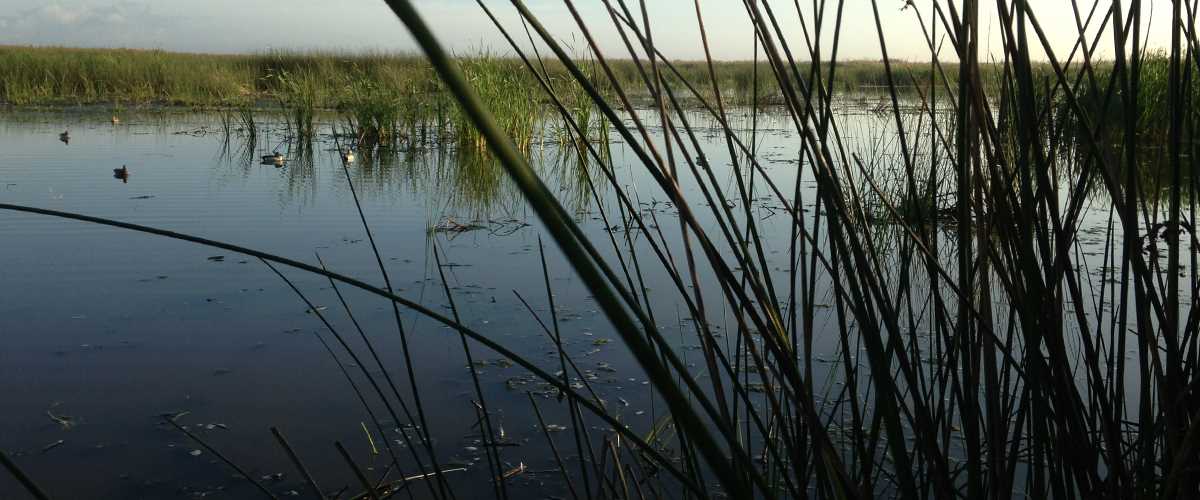 Ducks Unlimited has not conserved a single acre of wetland habitat alone. Every detail of our work relies on a web of partners like you. From the foundation and corporate partners that pour financial resources into critical conservation priorities, to the individual who funds conservation work in their state or region, to the landowner who calls on us to restore wetlands on his property or to donate a conservation easement, Ducks Unlimited counts on solid alliances to facilitate our success in protecting land and waterfowl habitat.
Land protection through conservation easements is one of the many ways Ducks Unlimited works to conserve wildlife habitat. Today, through extensive mapping and scientific data, we know that wetlands support millions of migrating birds, offer food sources and homes for more than 900 wildlife species, serve as the foundation for North America's clean water supply, and protect us from floods and storm surges while helping prevent erosion.
While conservation easements are a relatively recent creation in the arena of habitat protection, Ducks Unlimited and its partners played a leading role in the development of the early federal legislation and continue to advocate for landowner-friendly conservation law.
For more than 20 years, Ducks Unlimited has been using conservation easements to protect important waterfowl habitat across the nation from high-density development – affording landscapes better protection than could be accomplished through outright purchase. The survival of ducks and geese depends on healthy and adequate breeding, migration and wintering habitat throughout North America. These major habitats differ geographically but are linked biologically. As a result, without sufficient breeding grounds in the North, abundant habitat along all flyways, and wintering habitat in the South, duck populations would decline.
Across the prairies of the Missouri Coteau, through our Grasslands for Tomorrow and Rescue the Duck Factory initiatives, DU has an ambitious goal of protecting 2 million acres of the best-of-the-best remaining waterfowl breeding habitat in the U.S. Prairie Pothole Region. Most of this protection will be secured using perpetual wetland and grassland easements purchased from willing landowners.
Each spring, the skies of the Platte River and Rainwater Basin still flood with waterfowl, but the wetlands systems upon which these birds depend are at risk. Increased demand for water, wetland degradation from sedimentation and invasive plant species, and continued drainage of wetlands threatens this vulnerable bastion of migration habitat. Because of its enormous importance to migrating waterfowl and shorebirds, DU is also working to secure donated and purchased easements in Nebraska's Rainwater Basin and throughout the Platte River corridor.
Across the South, Ducks Unlimited is working with farmers, duck clubs and plantation owners to protect important wintering habitat – from the forested wetlands of the Mississippi Alluvial Valley to the ACE Basin of South Carolina. Primarily through donated easements, critical waterfowl habitat is protected from development while the landowner retains the right to use the land for farming and outdoor recreation. Conservation easements are one of the most popular conservation tools to protect landscapes across the nation because they efficiently extend conservation dollars further than could be accomplished by the outright purchase of land.
Of the almost 13 million acres protected by Ducks Unlimited, more than 358,000 acres have been protected through conservation easements. Ducks Unlimited has assisted other U.S. land trusts and public agencies in securing conservation easements on more than 860,000 additional acres—primarily in partnership with the U.S. Fish and Wildlife Service in the prairies of North and South Dakota.
If you are interested in learning more about conservation easements, please contact Jamie Brown, Director of Land Protection: 901-758-3787 or jbrown@ducks.org.