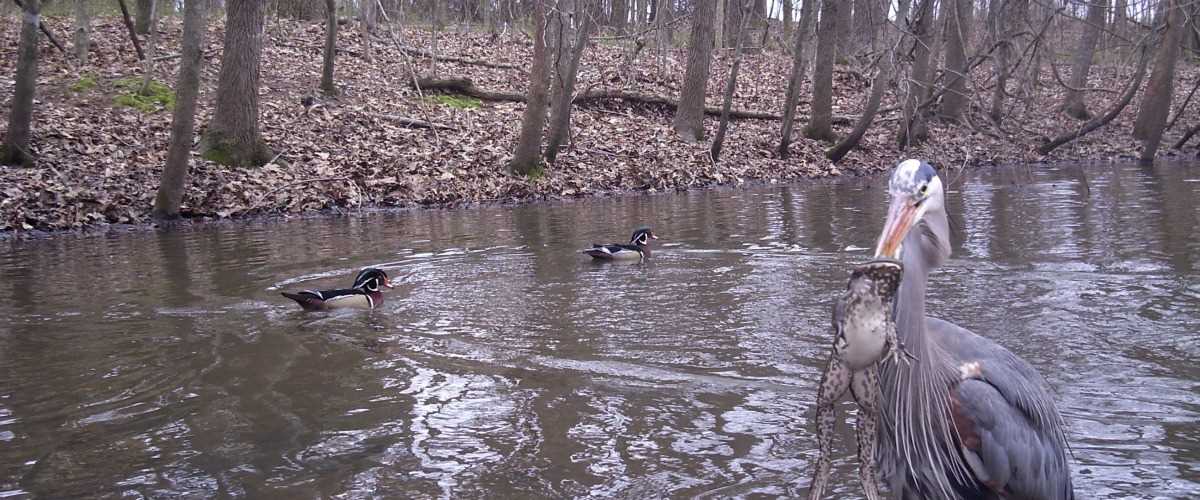 By David Marrone
There is a new conservation movement afoot in the flooded timber of the Mississippi River Valley. In fact, it is happening all across the country. Landowners are ensuring that their marshes, grasslands, forests, and farmland are not turned into subdivisions and shopping malls.
Conservation easements are sweeping the country as a tool that allows landowners to permanently protect the natural features and recreational activities on their property. A conservation easement is a legal agreement under which landowners can donate development rights on their property to DU; in exchange, they get tax benefits-mainly against income and estate taxes-and peace of mind that the resources and lifestyle they cherish will remain for future generations.
In the United States, nearly three-fourths of remaining wetlands and much of the best wildlife habitats are found on private land. Owners of recreational land, timber, and family farming and ranching operations containing critical wetland habitat can work with DU's conservation easement program to protect that habitat forever. DU, as a 501(C)(3) nonprofit organization, is eligible to accept (or hold) conservation easements.
The landowner determines the type and amount of future development rights to retain. For example, landowners may retain the right to selectively harvest timber, maintain wildlife-friendly agriculture, lease their land for hunting and fishing, and build a lodge or residence. The remaining rights, such as those for industrial use or for subdivision into residential housing, are donated to DU to hold forever. DU staff will visit the property for annual monitoring to make sure it remains in accordance with the terms of the conservation easement, which is recorded on the land records and becomes part of the title to the property.
There are some financial commitments that the landowner must make in order to complete a conservation easement. These include acquiring a real estate appraisal and a biologist's appraisal, as well as an attorney to complete the required paperwork. In addition, DU asks each easement donor for a gift to the Conservation Easement Endowment Fund, which generates revenue to offset the cost of the perpetual annual monitoring. Most landowners will agree it's not just tax benefits, but knowing also that the natural features of their property are secure for generations to come that make this well worth the investment. Landowners interested in conservation easements may contact the nearest DU office for more information.
Easements in Action
The Flemming family of Holmes County, Mississippi, used a conservation easement and the Wetlands Reserve Program (WRP) to save their family farm. As farm income declined, Mr. Flemming looked for a way to keep the property in the family. By combining a WRP easement on the original cropland with a conservation easement on the entire property, the Flemmings were able to pass the land to their children without the worry of it having to be sold.
Mills Lane Morrison wanted to protect his Rose Hill Plantation in South Carolina and be able to pass the property to his son as a place to hunt and fish, but with economic benefits. Morrison reserved the right to manage and selectively harvest timber on the plantation, providing annual revenue for maintenance and expenses. The tax savings he received for his donation will be used to enhance the waterfowl habitat.
The 40-plus members of the Ward Lake Land Co. club in Coahoma County, Mississippi, used a conservation easement to protect their 4,200-acre sporting club property. Recently, the club bought a new tract at a reduced price because they let the sellers retain money from future timber sales, and then used the money saved in taxes from the easement donation to pay down their mortgage.