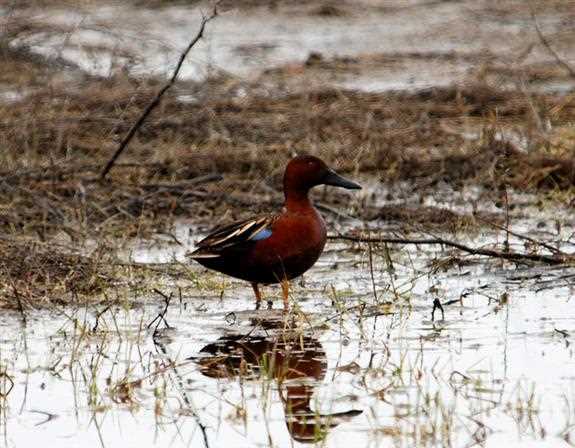 by Steve Adair, Ph.D.
With the establishment of the North American Waterfowl Management Plan (NAWMP) in 1986, the United States, Canada, and Mexico embarked on an unprecedented conservation journey. They set out to restore continental waterfowl populations to the levels of the 1970s through targeted conservation efforts in all three countries. Architects of the plan recognized that if its goals were to be achieved, broad public-private partnerships would be needed to work across international boundaries. Habitat delivery capabilities of participating organizations would have to be ramped up. Sound science would be needed continually to improve the plan's biological foundations, and funding partnerships would have to be greatly increased.
Driven by the passion of waterfowlers and conservation professionals, the NAWMP began to unfold. Private organizations, individuals, and government agencies organized into regional "joint ventures." These joint ventures provided an innovative framework for bringing together stakeholders within a region around one common objective: protecting and restoring more habitat to increase waterfowl populations.
In 1989, the U.S. Congress passed the North American Wetlands Conservation Act (NAWCA), a vital funding mechanism that initially authorized up to $15 million annually in federal funding to conserve wetlands and associated uplands in the three countries participating in the NAWMP. Congress, however, embedded two challenges in NAWCA to foster partnerships. First, all federal dollars would have to be matched by at least one nonfederal dollar before an applicant could qualify to receive funding. Second, because of the importance of Canadian habitats to waterfowl production, congress stipulated that at least half of NAWCA dollars had to be used for wetland conservation outside the United States, and those funds also had to be matched by nonfederal sources.
Rising to these challenges, state wildlife agencies rallied through the Association of Fish and Wildlife Agencies and established annual funding goals to support habitat conservation efforts in Canada. This was a crucial step for waterfowl habitat conservation in Canada, and important also for keeping NAWCA dollars flowing to fund waterfowl conservation needs in the United States and Mexico. This commitment by the states to support waterfowl habitat conservation in Canada has been above and beyond what each has long been doing for waterfowl within its borders, demonstrating a strong commitment to the shared international goals of the NAWMP.
Ducks Unlimited also embraced this challenge and committed to matching every state's contribution to Canadian NAWMP programs dollar for dollar. This multiplication effect created a powerful funding source to implement waterfowl habitat programs Canada. To date, state wildlife agencies have provided $59 million in funding for Canadian NAWMP programs through this partnership. These state funds, when combined with other nongovernmental and federal funds from the United States and Canada, have leveraged more than $280 million for habitat conservation in Canada. In total, the NAWMP partnership has conserved more than 10 million acres of waterfowl habitat across Canada, including nearly 8 million acres in the Prairie Pothole Region.
DU members, waterfowl hunters, and wildlife enthusiasts owe a great deal of appreciation to state wildlife agencies for their contributions to the NAWMP, which has produced one of the largest habitat conservation programs ever. DU looks forward to continued and expanded partnerships with state agencies as we work diligently to build a habitat base on the Canadian breeding grounds that will sustain waterfowl populations for the long term.