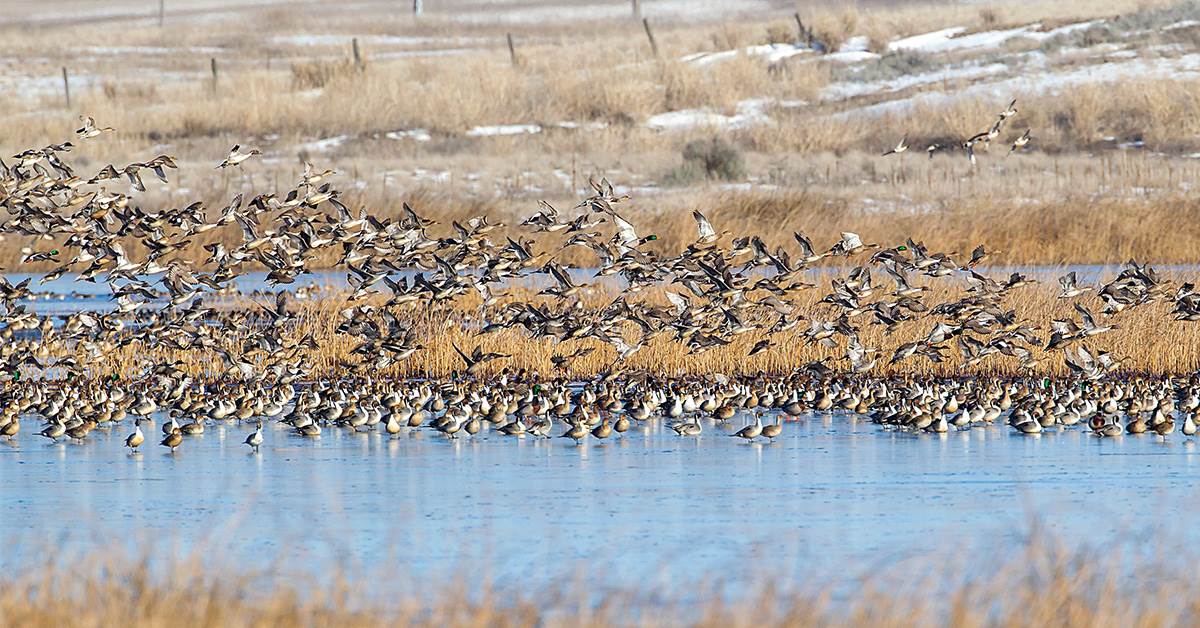 By Mike Brasher, PhD
As the calendar turned to August, waterfowl hunters and others in the conservation community eagerly awaited the release of the US Fish and Wildlife Service's Waterfowl Population Status, 2022—the first complete report of its kind since August 2019. The global pandemic and travel restrictions prevented pilot-biologists and ground crews from conducting spring waterfowl and habitat surveys in 2020 and 2021, resulting in a two-year gap in population data concerning North America's ducks and geese.
A lot happened during those two years, including the intensification of a multi-year drought across much of the western United States and the onset of the most severe and widespread prairie drought in at least 20 years. When the 2022 survey results were released, the data confirmed the effects of drought on waterfowl and their habitats, which Ducks Unlimited had been reporting since the last survey was conducted.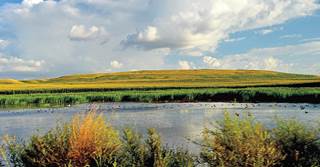 Following several years of drought, wetland conditions on eastern portions of the prairies improved this spring.
Photo © Rick Bohn
The estimate for total ducks in the traditional survey area, which spans from Alaska to western Ontario and south into the Dakotas and Montana, was 34.2 million birds, a 12 percent decline from the 2019 estimate and a 4 percent decline from the long-term average. The results from the eastern survey area, which covers central Ontario eastward to Newfoundland and south to Maine, were more encouraging. Populations of nine of the most abundant duck species in that area totaled 4.5 million birds, representing a 10 percent increase from 2019 and a level similar to the long-term average.