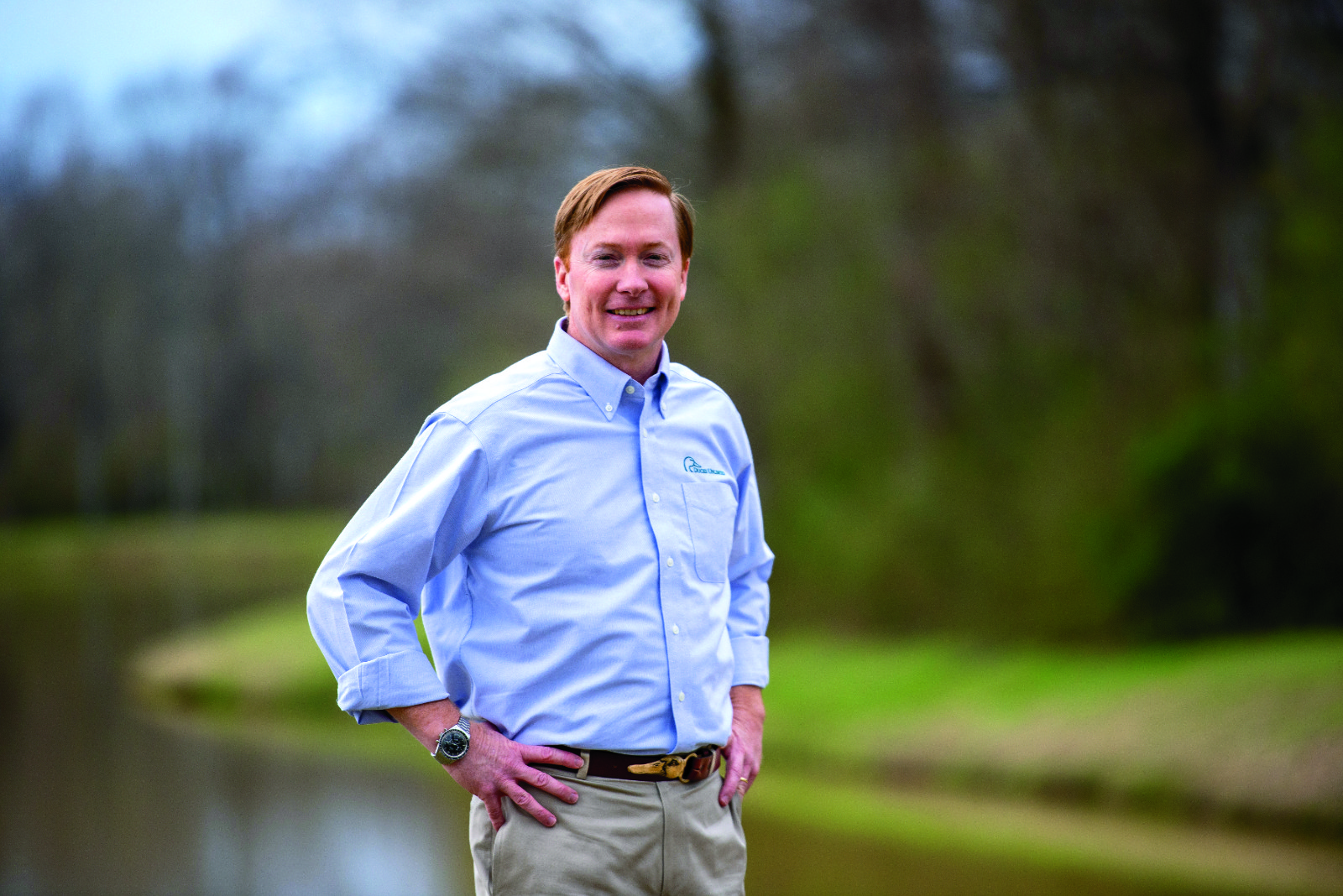 Whether it's the best of times or the worst of times, it's the only time we've got. —Art Buchwald
In a year like this, I've too often found myself wishing time away: "If we can just get past the next 14 days ... if we can make it till warmer temperatures ... surely things will be fine by August when the kids go back to school." This year has been like having a toddler—the weeks are long but the months fly by. So here we are, in the final stretch of this extraordinary year, desperately seeking a return to the quaintness of the ordinary. We also find ourselves in the beginning of the season we all long for—shorter, crisper days; paint-by-numbers foliage; and the southbound journey of the ducks and geese we all work to conserve.
Thanks to your work and that of prior generations of DU volunteers and members, the birds will come. Regardless of Canadian travel restrictions, they will cross the border. In defiance of social distancing, the great V-shaped formations will lift off, and whether there is football or in-person schooling or open restaurants, there will still be clouds of waterfowl above us following well-traveled yet invisible highways to wintering grounds across the continent. In the midst of all that has not gone according to plan this year, that great adventure is right on schedule, and it is a cause for celebration!
Our collective efforts across the decades, and in the face of any number of crises, have permanently protected millions of acres of the breeding grounds in the Boreal and on the prairies, secured resting areas up and down the flyways, and conserved the wintering habitat that prepares these avian travelers for their long flight home. Our work has also benefited other wildlife and certainly people, with cleaner water and healthier wetlands, flood mitigation, and strong partnerships with the farmers and ranchers who steward the land and feed the world. We've inspired the next generation to share our passion, invest in our cause, and grow our ambitions. Even in 2020, we have delivered on our promise and achieved our mission. This fiscal year alone, we impacted 608,000 acres, exceeding our pre-Covid goals by over 240,000 acres!
In [the September / October 2020] issue, you'll learn more about our science-based approach to conservation, which allows us to hit those audacious goals. Our chief scientist, Dr. Tom Moorman, describes DU's International Conservation Plan, and how we use a return-on-investment model to get more ducks for your bucks. "Nonprofit" is just an IRS definition; we operate DU with the same approach to efficiency and the entrepreneurial spirit you would expect from your own business, and it has served us well in this challenging time. We also feature some of the finest call makers and their secrets, new mobile blinds, and four species-specific experts with their tips for successful days in the marsh. Finally, we highlight a Lowcountry hunt with active-duty marines who remind us all what real heroes are all about.
With so much disrupted in all our lives this year, it is reassuring to hear honking and quacking in the skies above and know that some things remain constant. But given what we've learned about the interconnectedness of life—how a "novel" virus in a market halfway around the earth can bring mankind's whole world to a full stop—we should not take much at all for granted anymore. We should treasure moments of camaraderie, cherish our families and friends, and make the most of our time together again in common cause for conservation. Our time is fleeting but our impact can be ageless ... DU is built for the ages.
Stay well and be safe.
---
From the September/October 2020 issue of Ducks Unlimited magazine