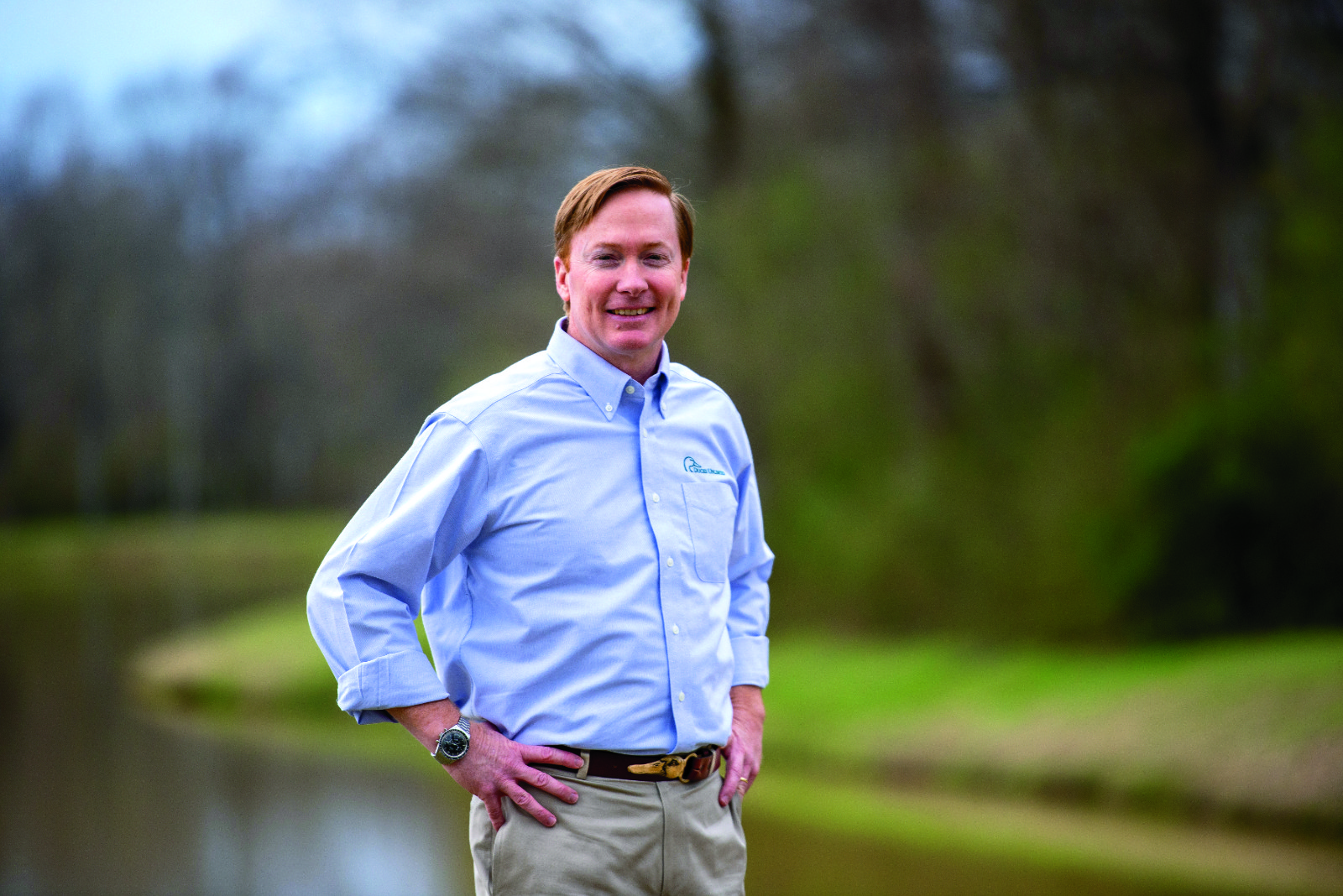 The final weeks of any year are generally characterized by some frantic holiday stress, fireside reflections on the year nearly past, and for many DU families, the heart of the waterfowl season This year has been wished away since March, and most people would just as soon see it quarantined in the petri dish of history. Are we really certain that the new year will be better than the last three-fourths of 2020? When do we get to the new "new normal?" Not soon enough. But let me take this small piece of print real estate to tell you that in spite of the obvious, 2020 has been a good year for conservation. That's right, a very good year indeed.
As you'll find in our Annual Report summary on page 84, we conserved a record 606,745 acres of habitat, over-performing our goal by nearly a quarter million acres! When we said we remained focused on the mission, we meant it. Our volunteers and staff adjusted to adversity and raised money in new ways, and, as always, in efficient ways.
This year we also kept our pledge of more lead on target with 83 cents of every dollar raised going to the conservation mission. Check out our virtual convention business sessions on the DU website to learn more about the financial strength of your organization.
Our policy team helped guide the Great American Outdoors Act and the American Conservation Enhancement Act to passage in Congress. This legislation provides substantial new funds to our treasured national parks, wildlife refuges, and other public lands, while also reauthorizing and funding NAWCA, our bread-and-butter tool for wetlands conservation. These are the public dollars we match to the philanthropic money we raise to get a multiplier effect on your raffle tickets and auction proceeds to make a difference on the landscape.
While we are on the topic of bidding, let me encourage you to check out one of the most unique auctions in our history. Like Disney, we have a vault: a mysterious and magnificent place full of vintage DU ball caps, first generation fleece vests, and other DU-branded items that have made an appearance in dinners and online offers over the decades. Among the shotgun shell bottle openers, coffee mugs, and mouse pads of yore are some real honest-to-goodness treasures: highly sought-after DU Guns of the Year, rare prints and originals from the early days of artists who went on to make it big, nice decoys that have been donated to be resold, and the most extensive collection of First of State duck stamps and prints you've ever seen. Some of these items will be on sale Thanksgiving week in our first ever "Into the Vault" online auction. You do not want to miss this one-of-a-kind opportunity.
In this issue we also have our Waterfowler's Holiday Wish List to help with your shopping this season, along with some remarkable stories from our scientists on how they approach their hunts from a unique perspective. We introduce you to some inspiring landowners from around the country who've created a legacy of conservation through easements on their land, and we celebrate the Louisiana culinary culture with a marsh-to-table feature written before parts of that state were hammered by multiple hurricanes that once again tested their resilience.
In lots of different ways, we've all been tested. But this is the season of thanksgiving, of hope and light, and the promise of a new year and all the excitement and anxiety of the unknown that turning the calendar entails. Yes, even in a year like this, we still have much to give thanks for. I count among those blessings our abundant natural resources and the freedom to enjoy them. Our health is likely not taken for granted as in years past, and simple pleasures, most often discovered outdoors, are cherished.
I think saying "Happy Thanksgiving" this year might actually mean what it was supposed to all along.
---
From the November/December 2020 issue of Ducks Unlimited magazine