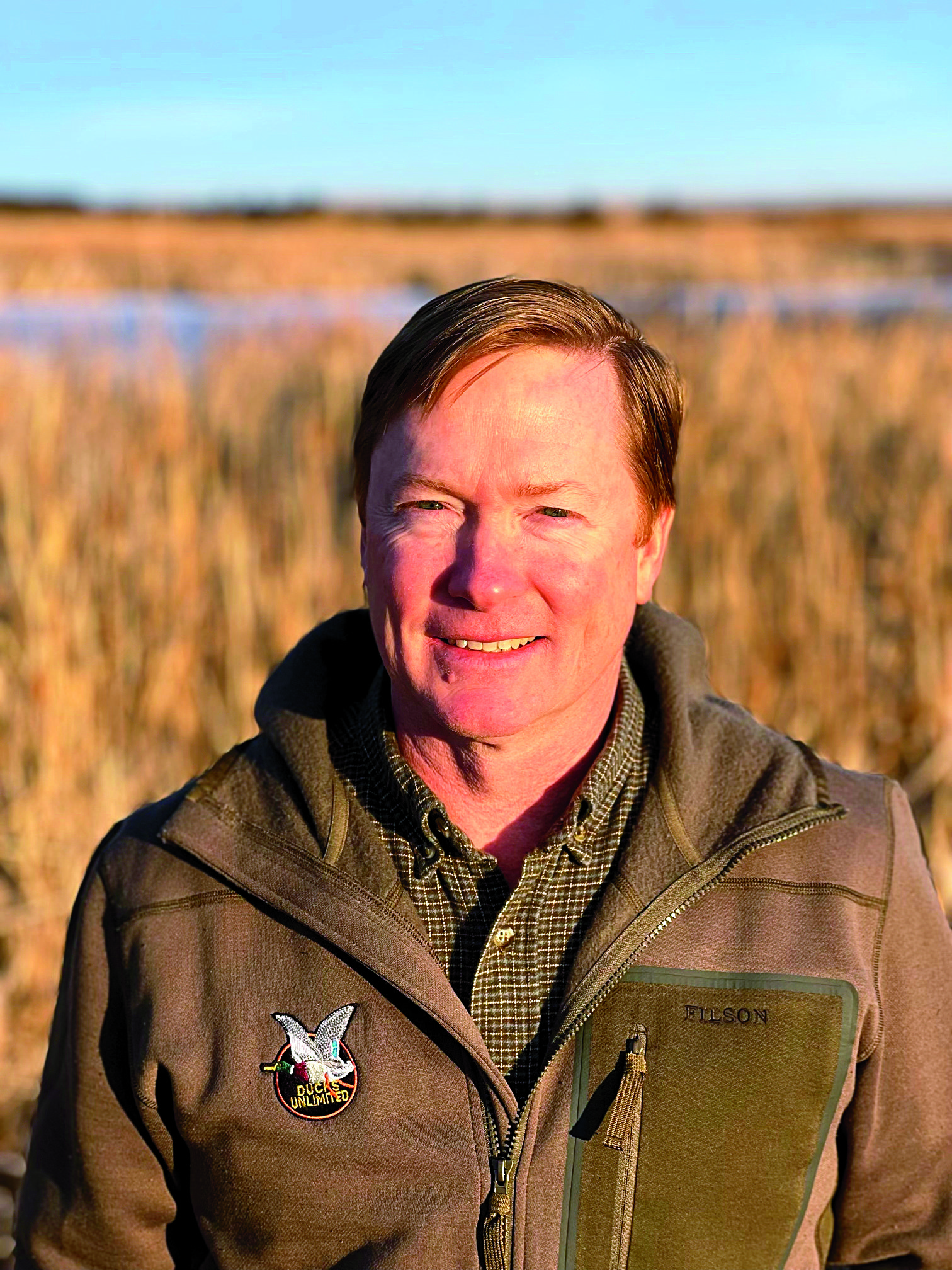 As we emerge from the whirlwind of the holidays, the promise of a new year greets us like a sunrise on the marsh. What surprises does it hide? What opportunities will it present? What storms must we endure to accomplish all we can?
Your DU had a strong 2022, and we are charging into '23 with both barrels loaded. We have endured and still grapple with persistent drought, rising costs of doing business, avian influenza, and shaky confidence about the economy. But we are on track to extend our streak of record years for conservation, and we are adding and rebuilding chapters across the country, pursuing new opportunities to energize our volunteers and supporters, and building relationships with public and corporate partners who see how effective our work is in delivering results for wildlife and people. That doesn't happen without everyone pulling together, and we appreciate all you do to advance our mission and enable us to "do more, faster."
One area we've targeted for emphasis is volunteer recruitment. While we held our own during covid, we did lose valuable volunteers when we experienced a slowdown in the momentum that our local in-person events create. So we are focused on rebuilding our volunteer ranks and attracting new talent to Team DU. We ask a lot of our volunteers because there is no DU without you. Consider becoming one, if you're not already. Bring a friend to your next meeting. Host a recruitment event and spread the enthusiasm. As you know, it's the most rewarding thing you can do, and it's a whole lot of fun too!
Science is in our DNA, and our Conservation team is best in class. This magazine, DU TV, Conserve films, and the DU Podcast continue to grow an audience hungry for timely, accurate information on everything from migration patterns to the spread of avian flu in wild and domestic bird populations.
We will be calling on our scientists, volunteers, and agricultural partners as Congress takes up the debate on the Farm Bill in earnest this year. Much of the habitat for supporting waterfowl and other wildlife is found on private lands, and most of those lands are in some form of agriculture. We value our partners in ag and work with them daily to help us accomplish our goals for conservation while also helping them be successful in feeding our nation and keeping the United States independent in food security. We have an important article on this topic inside this issue, and it won't be the last you will see about our important relationship with agriculture as we conserve wetlands and "fill the skies."
While we've always partnered on private working lands, we are expanding our work with local governments in an emerging field called "natural infrastructure." Examples of our work in this space can be found up and down the Mississippi River, along the Louisiana Gulf Coast, and around the Great Lakes. Our restoration of natural wetlands replaces and augments the traditional gray infrastructure of concrete and steel, while supporting the biodiversity, recreational, aesthetic, carbon capture, and coastal resilience benefits that come from this approach. These projects support the breeding, migration, and wintering needs of waterfowl, and we are excited that the rest of society is better understanding what we've known since our founding about the value of these wetlands. To accelerate our work, we've partnered with several top universities to leverage our science base and learn from theirs.
You know, some people think they have us figured out . . . that DU holds a bunch of rowdy dinners and raffles that result in little more than a headache and mild buyer's remorse the next day. In reality, your dinner dollars and major gift contributions fund cutting-edge research sought out by federal and state policy makers to guide wildlife, energy, infrastructure, water, and climate and disaster risk policies. Your work leaves a mark well beyond words: we move mud and make a difference. Since 1970, birds across the United States show downward trends in every habitat except wetlands. We conserve over a half million acres every year, thanks to you. We don't just talk, we do . . . in 2023 and beyond.
Happy New Year! Let's make it the best ever for the Ducks, and a whole lot more.
Adam H. Putnam, Publisher & Chief Executive Officer
---
From the January/February 2023 issue of Ducks Unlimited magazine