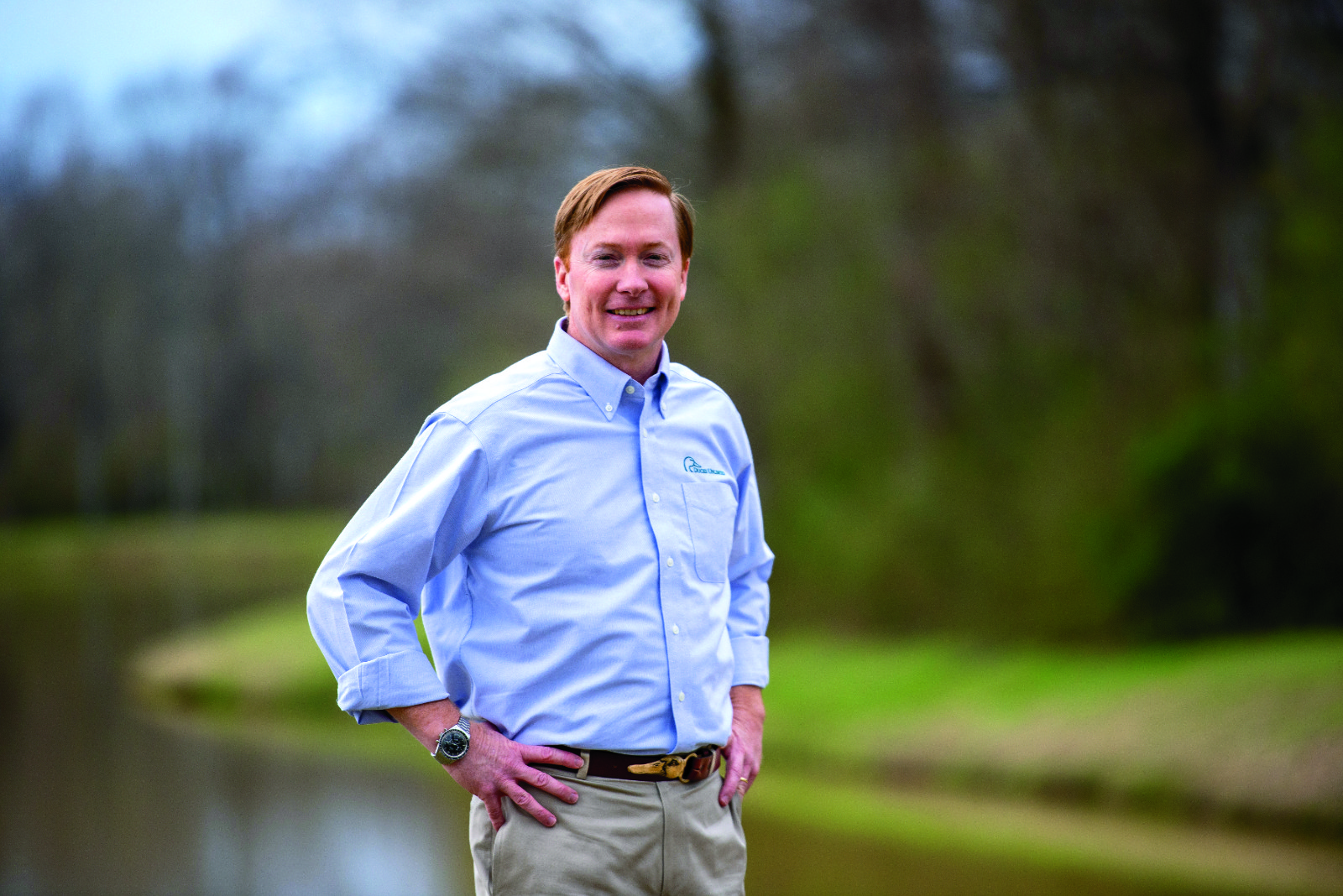 ". . . if you have to be crazy to hunt ducks, I do not wish to be sane."
—Robert Ruark, The Old Man and the Boy
You know the story well enough to recite it yourself: in 1937, conservation-minded duck hunters formed an organization dedicated to wetlands and waterfowl habitat. Ducks Unlimited's founders, who a few years earlier had worked to pass federal duck stamp legislation in the United States, focused on the Duck Factory in Canada, and they defied all the odds to succeed beyond their wildest dreams. We stand on their shoulders in doing our part to leave the waterfowl world better than we found it.
DU's recipe for success is simple yet powerful. We are led by our volunteers and our members, 750,000 strong. You are our heart and soul, our muscles and sinew to raise the funds and deliver habitat conservation. All charities have donors. We have passionate, hardworking members and volunteers who make things happen. We are science based. We invest in research—practical research—that guides our investment of your hard-earned dollars, and we put those dollars where they deliver the greatest return. Our members and our science-based approach have earned us our reputation for getting the job done. That includes over 14 million acres conserved across North America and millions more impacted in the Canadian Boreal Forest. Other groups ask you to "join the conversation." We move dirt and deliver habitat conservation. We do our talking at our banquets and in our blinds, but in the field we get things done.
This formula has been developed, honed, and adapted over the past 82 years. Like the ducks, we've seen a lot of changes in the world around us, and that's going to continue, maybe even at an accelerating rate. But our values remain constant.
As I humbly and joyfully begin my journey here at DU, I am reminded of the thrill of my first banquet with the Mulberry-Bartow chapter in Florida when I was 16. I recall my first credit card was a DU card, as were my first Christmas cards. Conservation . . . stewardship . . . giving back—these things were instilled in me by my family, who've farmed and ranched in central Florida for generations. I know I stand on their shoulders. I think about the dedication of Dale Hall, our retiring CEO, who devoted his life to service, and the 48,000 volunteers who make this organization what it is, and I know we all stand on their shoulders.
As we write the next chapter of DU's history together, we know the challenges we face. There will be good seasons and bad. There will be droughts and floods and threats to habitats. Our founders knew these things as well. But they persevered and changed the world along the way. We share their love of cold, wet mornings and misty sunrises. We hold in common the bonds formed around a warm fire, and the fellowship that it nurtures. We are part of a primal link between the gadgets of today's endless interruptions and the quiet decadence of an undisturbed morning outdoors. This is as true in the Louisiana bayous as it is in the Prairie Potholes, the Chesapeake, or the Great Lakes. These are ties that bind us to our ancestors, and to each other.
Of course, we do it for the ducks. But in doing so, we are really healing our own bruised souls, creating lifelong bonds with friends and family, and knowing we are connected to something far bigger than ourselves. The raffles, the dinners, the auctions—these are the means to the mission. Our tactics to fundraise and grow membership have evolved and will continue to evolve, but our values are timeless. DU was here before smartphones and apps, and we will still be conserving wetlands and waterfowl when the next big thing takes over as well.
Our people—you—make our mission possible: For the ducks, and for all mankind . . . even if they don't know it yet.
Adam H. Putnam,
Chief Executive Officer
---
From the July/August 2019 issue of Ducks Unlimited magazine