Shell Supports Conservation in Washington and across America
When you see the familiar red-and-yellow Shell pecten logo, you probably think of fuel for your car or a convenient snack shop as you travel from one place to another. For most people, the Shell logo does not immediately suggest habitat conservation. Except, of course, if you work for Ducks Unlimited. For almost four decades, Shell Oil Company has partnered with DU to deliver habitat conservation across the United States.
Since the early 1980s, Shell, DU, and their partners have invested more than $16 million to support shared conservation priorities. In the past 15 years alone, Shell has helped conserve more than 220,000 acres across Louisiana, Texas, Pennsylvania, and Washington. The companys giving has supported 21 projects and 11 programs in these states.
Most recently, Shells financial support helped DU complete a restoration project on Leque Island in the Puget Sound region. This multiphase project removed 2.4 miles of levee to restore 250 acres of tidal marsh habitat in the Stillaguamish River watershed, where 85 percent of historical tidal marsh has been lost.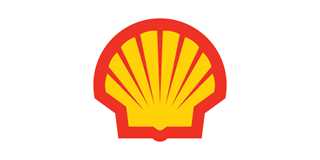 Ducks Unlimited provided engineering and experience to the Washington Department of Fish and Wildlife, while Shells contribution gave DU flexible funding to fill in gaps in a multimillion-dollar package that leveraged local, state, federal, and private monies. The $6 million project converted former agricultural lands back to marsh by filling in drainage ditches, creating low spots to hold ocean water, and digging tidal channels to allow the ocean tides to slowly flow back onto the land.
On March Point in Anacortes, Washington, Shell provided funding and volunteers to enhance a three-acre pocket estuary near its Puget Sound Refinery. Shell employees helped plant a buffer of nearly 1,500 trees and shrubs near the waters edge. The vegetation helps keep the shallow-water area cooler, promoting use by juvenile salmon. These vegetated estuarine beaches are prime areas for restoration because they provide excellent habitat for fish, migrating shorebirds, waterfowl, and many other wildlife species. In addition, DU installed fencing at the edge of the pocket estuary to prevent nearby grazing cattle from entering the project area.
For Shell, supporting projects like these is an important part of the corporate culture and helps meet the companys biodiversity goals. The projects on Leque Island and March Point are important for threatened Chinook salmon and their main predator, orcas, in addition to waterfowl. Shell also understands the many benefits of these projects for carbon sequestration, coastal protection, and public recreation areas.
Shell supports conservation work across the country and here in Washington, says Shirley Yap, Shell vice president of west coast manufacturing and general manager of the Shell Puget Sound Refinery. In the Pacific Northwest that work ranges from salmon habitat enhancement to backing killer whale recovery efforts toof coursesupporting the many local and migratory birds in our area.