Ducks Unlimited Celebrates Earth Day 2023
DU encourages you to get outdoors and experience the natural wonders around us.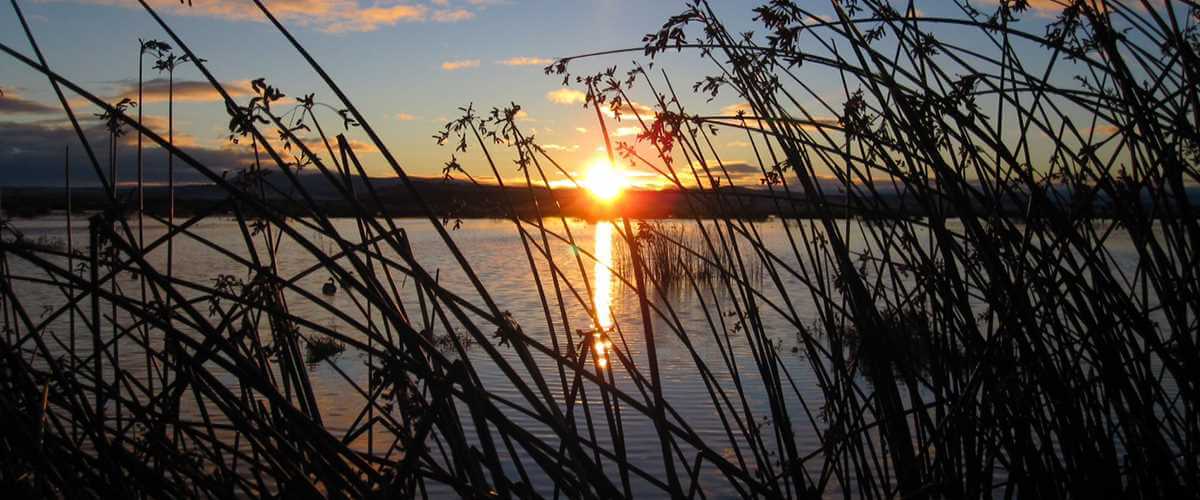 Ducks Unlimited (DU) encourages you to celebrate Earth Day by getting outdoors and experiencing the natural wonders around us. Earth Day 2023 is April 22, and, like 2022, this year's theme is "Invest in Our Planet."
DU has invested in our planet since its founding in 1937 because DU conserves, restores and manages wetlands and associated habitats for North America's waterfowl.
"Ducks Unlimited and our conservation partners provide on-the-ground solutions that benefit waterfowl populations and maximize water resources through the dynamic natural functions of wetlands," said DU Chief Conservation Officer Dr. Karen Waldrop. "In addition to providing habitat for waterfowl, wetlands slow and store water to help recharge watersheds and aquifers, improve water quality and provide important wildlife habitat and recreational opportunities."
Since it was founded in 1937, Ducks Unlimited has conserved more than 15 million acres of habitat, thanks to the contributions of more than a million supporters across North America.
See examples of DU conservation success here.
Thanks to 86 years of investing in our planet, Ducks Unlimited is the world's largest and most effective waterfowl and wetlands conservation organization. DU delivers its work on public and private lands through partnerships with private individuals, landowners, agencies, scientific communities and other entities.
There are many creative ways to celebrate Earth Day and invest in our planet right around your home," Waldrop said. "Examples include using a recyclable water bottle or planting a garden or a tree. You can also do fun activities like building a wood duck box or birdhouse. Brush up on your duck identification skills or just take a walk and clean up your neighborhood."
And when you look for more ways to invest in our planet, please visit www.ducks.org and learn more about DU and how we conserve wetlands and associated habitats.
"Joining and supporting Ducks Unlimited and our conservation mission is a great way to give back to the earth daily," Waldrop said. "The main thing is finding your own way to enjoy nature and give back to the planet and future generations."
For more information about Earth Day, visit http://www.earthday.org.
About Ducks Unlimited
Ducks Unlimited Inc. is the world's largest nonprofit organization dedicated to conserving North America's continually disappearing waterfowl habitats. Established in 1937, Ducks Unlimited has conserved more than 15 million acres thanks to contributions from more than a million supporters across the continent. Guided by science and dedicated to program efficiency, DU works toward the vision of wetlands sufficient to fill the skies with waterfowl today, tomorrow and forever. For more information on our work, visit www.ducks.org.