Ohio wetland enhancement good news for birds
337 acres to be enhanced in northwest Ohio
Ducks Unlimited, through the support of corporate partner Energy Transfer Partners, is partnering with the U.S. Fish and Wildlife Service (USFWS) to enhance a 337-acre tract of land on the popular Ottawa National Wildlife Refuge in northwest Ohio.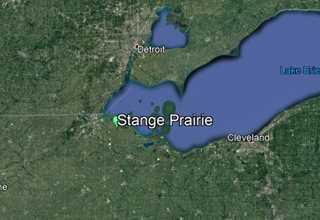 The land, called Stange Prairie, will be reconfigured to allow for more natural water flows from Lake Erie and encourage native vegetation and more productive wildlife habitat. Infrastructure including pipes and a water-control structure will allow the USFWS, which owns the land, to reconnect it to Lake Erie and manage water levels. A carp barrier will keep the damaging invasive fish out of the wetlands.
More than 1,600 feet of interior dikes and 500 feet of ditch banks will be removed to improve water flow. Restoring the water will enhance the prairie wetlands by returning the natural variability of water levels within the system. Removing dikes and other infrastructure will provide improved habitat for ducks, reptiles, amphibians, marsh birds and other migratory birds.
The location features a large observation platform, and is a visible spot for birders and waterfowl hunters.
Ohio has lost more than 90 percent of its wetlands, which are critical to waterfowl and waterbirds. Wetlands also provide groundwater recharge, water quality improvement, flood abatement and areas for hunting and other recreation.
The enhanced Stange Prairie will provide migration habitat for mallards, American black ducks, wood ducks and many other dabbling duck species. Shorebirds, wading birds, songbirds, reptiles, amphibians, and mammals will use the enhanced wetlands.
The project is scheduled for completion this year.