Monthly Giving Helps Conserve Vital Natural Resources for Wildlife and People
There are many ways to support Ducks Unlimited, each expressive of the donors particular interests. Your gift of cash can have an immediate impact on Ducks Unlimiteds mission. And you can help secure the future of our wetlands and waterfowl by giving every month. Monthly giving eliminates many overhead costs and allows DU to direct more funds to habitat initiatives.
Want to become a monthly donor? Choose the amount that fits your budget, sign up online, and DU will do the rest.
Its easy. You can make regular donations in affordable monthly payments.
Its flexible and secure. You can manage your account online to change, pause, or stop your gift at any time.
Its tax deductible. A cumulative tax receipt will be mailed to you annually.
With your sustained gift, we can continue the fight against wetland loss and conserve vital habitat for waterfowl, other wildlife, and people. Make a difference today. Enroll in monthly giving at ducks.org/monthlygiving.
---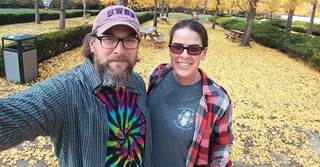 Sponsors in Perpetuity and Silver Feather Society members Jayson and Laura Dodge of Leavenworth, Kansas, have been generous DU supporters and volunteers for more than 12 years. They signed up for monthly giving and love it. Jayson commented on the program: We decided to sign up for monthly giving and become major donors after getting involved with our Leavenworth DU chapter. Signing up for monthly giving was easy, and it allows us to give within our budget on a monthly basis. Having the ability to see where our money is going and the impact it has had in northeast Kansas is very rewarding. There is nothing better than seeing people enjoy the DU projects we have been a part of over the past 10 years, especially seeing parents taking their kids out hunting.
---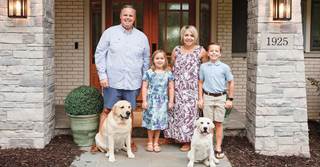 DU Heritage Sponsors Drew and Louisa Gerling of Wayzata, Minnesota, have supported Ducks Unlimited for more than 18 years. Drew has served as a volunteer on the Lake Minnetonka committee for eight years. He works for Thrivent as a wealth adviser specializing in estate planning. Not only does he take advantage of DUs monthly payment program, he also participates in his companys matching gift program. Drew and Louisa say they feel like they made the right decision to give to DU on a monthly basis: We want our children and our childrens children to be able to enjoy the thrill of duck hunting, the beautiful sunrises over duck-filled lakes, and the family time spent in the duck blind as much as we have in our lifetime. There are few more exciting feelings than leaving for the cabin on Friday after school with our family and looking northwestward at an approaching cold front knowing its bringing ducks from Canada!