Make Your DU Donation Go Further Through A Matching Gift Program
Many companies will double (or sometimes triple) the value of their employees donations to Ducks Unlimited. To find out if your company has a matching gift policy, visit ducks.org/get-involved/giftmatch. You can also request a matching gift form from your employer and send it to Ducks Unlimited, completed and signed, with your gift. DU will do the rest. Its that easy! The impact of your gift to Ducks Unlimited will go further than you imagined.
---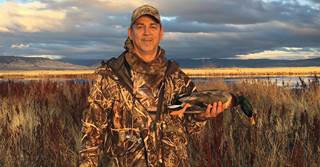 Diamond Life Sponsor Pat Mastrantonio of Granite Bay, California, has had a passion for Ducks Unlimiteds mission from an early age. At age 13, Pat went on his very first hunt with his father, near the Sacramento National Wildlife Refuge. Being in the marsh and seeing it come to life in the morning with thousands of birds completely hooked me, Pat recalls. He became a Ducks Unlimited member in 1989, when he and his wife, Leigh, attended their first DU banquet with Pats college roommate (whom he still hunts with today) and his wife.
In 1995 Pat began his 23-year career with Intel Corporation, where he realized that participating in the companys matching gift program could enable him to leverage the dollars that he contributed to make twice the impact on DUs mission. Even after retiring from Intel in 2018, he continues to take advantage of the companys matching gift program. Having the opportunity to give back to organizations like Ducks Unlimited and California Waterfowl Association [where Pat currently works] is so critical to preserving waterfowl, wetlands, and hunting opportunities for future generations, Pat says. Matching gift programs are an easy and painless way to magnify the impact of your contributions, and I encourage anyone who has access to a program like this to participate.
---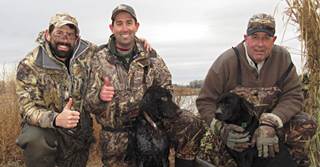 Mercer Island, Washington, brothers Ben and Will Orndorff have deep roots in the mission of Ducks Unlimited. Support for DUs continental conservation work dates back four generations in their family. Ben and Will recall growing up in Boise, Idaho, collecting DU magazines from a very early age and attending banquets and winning guns with their father, who was on the DU event committee in Boise for many years. DU has always been a family affair for them.
They both work for Microsoft and make use of the companys generous matching gift program. Microsoft matches traditional gifts dollar for dollar and donates additional funds based on the number of volunteer hours worked by employees. I donate my time and money to Ducks Unlimited, so participating in the matching gift program at Microsoft not only gives me the chance to make twice the impact but provides the opportunity to inform others in my community about the DU mission and how they can support it as well, Will says.
As Diamond Life Sponsors, Ben and Will and their families have earmarked where their dollars are used. When we heard that we could direct our funds, it was icing on the cake. Knowing that our money was going to support conservation programs in Idaho helped my wife and I realize that not only would we see the impact, but our children will benefit for many years to come, Ben says.