H2Ohio Receives $270 Million to Improve State's Water Quality
Ohio DNR has awarded seven grants—totaling $7.86 million—to DU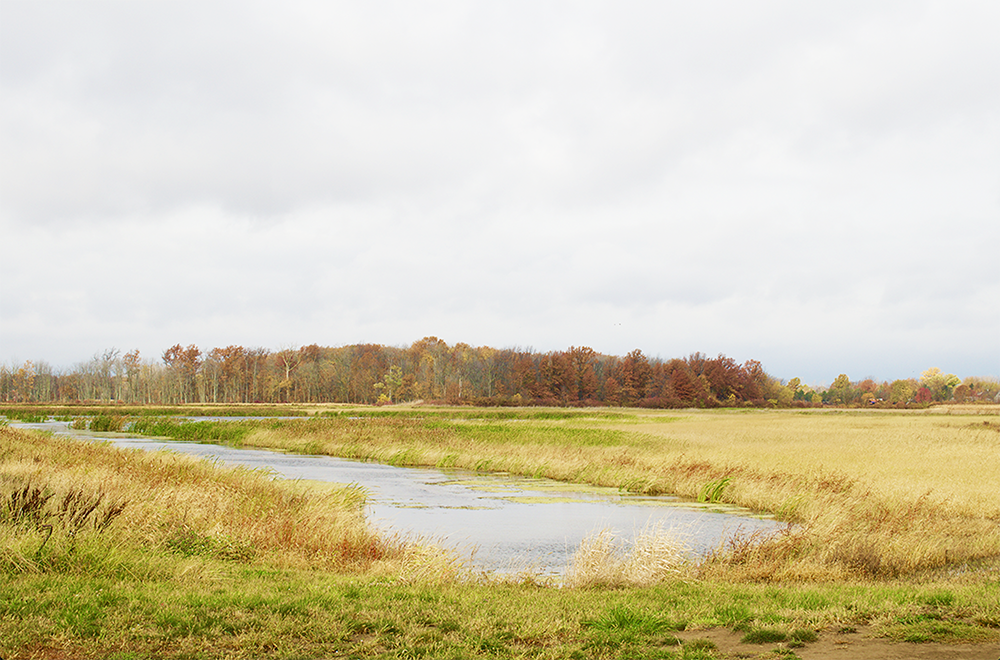 H2Ohio is widely regarded as one of the most progressive water quality management programs in the U.S. The state made an initial investment of $172 million in 2020 but has increased that amount to a total of $270 million with the passage of the 2024-25 budget, a major victory for the future of conservation in Ohio. Legislators have made wetlands a priority, allocating $30 million per year (over the next two years) to habitat restoration, a $5 million per year increase to this arm of the H2Ohio initiative.
"At the heart of every sportsman is the desire to conserve and protect the delicate balance of our ecosystems," said Senate Finance Chair Matt Dolan. "I'm proud that H2Ohio will continue to have the resources needed to protect Ohio's waterways and ensure they are enjoyed by not just hunters and fishermen, but all Ohioans for years to come."
H2Ohio was created to address harmful algal blooms (HABs) on Lake Erie (caused by nutrient runoff), failing drinking water supplies, wastewater, home sewage treatment systems and lead contamination from aging water pipes and fixtures. Ducks Unlimited (DU) has partnered with the Ohio Department of Natural Resources (ODNR), Ohio Water Partnership (OWP), and more than 40 other organizations on the restoration and enhancement of wetlands for the primary purpose of filtering nutrients before they reach waterways. This reduces the impact of HABs, responsible for the degradation of native habitat and water quality in Lake Erie, which supplies more than 12 million people with drinking water.
"DU is excited to be one of the lead conservation organizations charged with the implementation of H2Ohio," said Russ Terry, Senior Regional Biologist for DU. "It is our goal to help the Ohio Department of Natural Resources with wetland restoration and enhancement projects that will effectively provide habitat for fish, wildlife and outdoor recreation, while also meeting the primary objective to improve surface water quality, particularly in western Lake Erie."
ODNR has already awarded seven H2Ohio grants—totaling $7.86 million—to DU. Collectively, these projects will protect, restore, and enhance more than 1,200 acres of habitat and filter millions more gallons of agricultural run-off.
"We know that restoring and protecting Ohio's rivers, lakes, and streams not only improves water quality, but it also improves conservation efforts for wildlife all across the state," ODNR Director Mary Mertz said. "We're grateful for the continued funding of this important work and we look forward to growing our partnership with groups like Ducks Unlimited who provide an invaluable contribution to conservation."
Here's a breakdown of where the H2Ohio funds from the latest state budget will be directed:
• $121.3 million for the Ohio Department of Agriculture. ODA's primary role is creating and funding programs to help farmers implement best management practices (BMPs) to reduce soil erosion and nutrient runoff.
• $55 million for the Ohio Environmental Protection Agency. OEPA's primary focus is funding infrastructure improvements across Ohio, improving community drinking water and wastewater infrastructure, replacing failing home sewage treatment systems, and addressing lead service lines.
• $93.2 million for the Ohio Department of Natural Resources. ODNR's primary focus is building, restoring and enhancing nutrient-trapping wetlands. In addition, they will be the primary funders of the new H2Ohio Rivers Initiative.
• $264,000 for the Lake Erie Commission. The LEC helps to quarterback many of the H2Ohio multi-agency meetings, tracking reports and publishing the H2Ohio Annual Report.
"By prioritizing clean water through H2Ohio funding, Ohio is ensuring that the future is bright and clear for our lakes, rivers, ponds, streams, and wetlands," said Sen. Shane Wilkin, co-chair of the Ohio Legislative Sportsmen's Caucus. "This investment ensures that not just Ohioans, but those that visit our state, have quality water in which to conduct commerce, enjoy water sports, and hunt and fish."