Excellent Minnesota Wild Rice Crop Expected
2017 wild rice crop expected to be outstanding throughout most of state.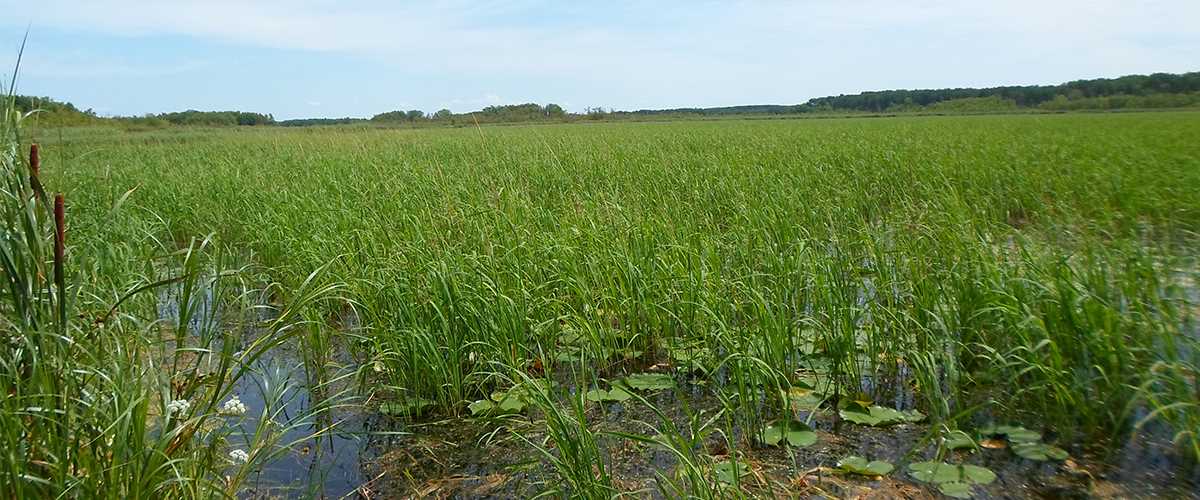 MINNEAPOLIS, Minnesota — Aug. 1, 2017 — The wild rice crop this year is expected to be outstanding throughout most of Minnesota.
Rod Ustipak, Ducks Unlimiteds wild rice lake management coordinator, said baring a series of heavy thunderstorms this month, chances are good for an excellent rice production year across the state.
All rice producing areas of the state look very good, with a possible exception of the northeast and some isolated areas of western Minnesota, which still have good rice on several lakes. Variability exists in the ripeness of the stands from region to region and lake to lake, but harvesters should enjoy a longer, sustained harvest, weather permitting. This also will greatly improve shallow lake and wetland habitat for migrating waterfowl and waterfowl hunters in northern Minnesota.
This is good news for waterfowlers and wild rice harvesters, as they will not have to travel far to find good rice as it ripens, Ustipak said. It also makes it unlikely that a single big storm can destroy rice throughout the whole region.
Ducks Unlimited helps ensure healthy stands of wild rice for ducks and humans through a partnership with Minnesota Department of Natural Resources. Under contract with Ducks Unlimited and with the support of Minnesota DNR Section of Wildlife field staff, Ustipak and his assistants manage outlets of more than 100 wild rice lakes involving more than 30,000 acres throughout central and northern Minnesota to keep them free-flowing and clear of beaver dams and other debris.
Ducks Unlimited Inc. is the world's largest nonprofit organization dedicated to conserving North America's continually disappearing waterfowl habitats. Established in 1937, Ducks Unlimited has conserved more than 14 million acres thanks to contributions from more than a million supporters across the continent. Guided by science and dedicated to program efficiency, DU works toward the vision of wetlands sufficient to fill the skies with waterfowl today, tomorrow and forever. For more information on our work, visit www.ducks.org.
Media Contact:
Chris Sebastian
(734) 623-2017
csebastian@ducks.org
@GLARducks