Energy Transfer helps create two new Ohio wetlands
Land will be included into Ottawa National Wildlife Refuge
Lake Eries southwest coastal region has lost more than 95 percent of its historic wetlands to human development. Birds no longer have these places to nest and rest. Western Lake Erie each summer is plagued with algae that blooms from nutrient runoff from surrounding agriculture land.
Ducks Unlimiteds conservation strategies in the Great Lakes are focused on restoring and protecting breeding habitat in upland/wetland complexes in Ohio and other states, and on migration habitats in large coastal marsh systems along the lakes.
To improve Great Lakes region's ability to support both waterfowl and people, Ducks Unlimited within the last year purchased two farms from willing landowners with the intent to restore them to wetland habitat.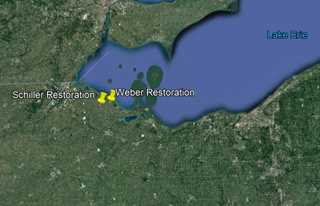 The former farmland is in Ottawa County. The first, a 50-acre tract called the Weber property, was purchased in 2017. The second, a 78-acre tract called the Schiller property, was purchased in 2018.
With financial support from Energy Transfer Partners, Ducks Unlimited will restore this land back to wetlands and upland habitat, directly improving bird habitat and Great Lakes water quality.
The land will be transferred to the U.S. Fish and Wildlife Service for inclusion in the Ottawa National Wildlife Refuge.
Ducks Unlimited hopes to have the properties transferred this year and restored in 2019.