Ducks Unlimited Safeguards 935-acre Utah Wetland
Diverse and threatened habitat neighboring the Bear River Migratory Bird Refuge now protected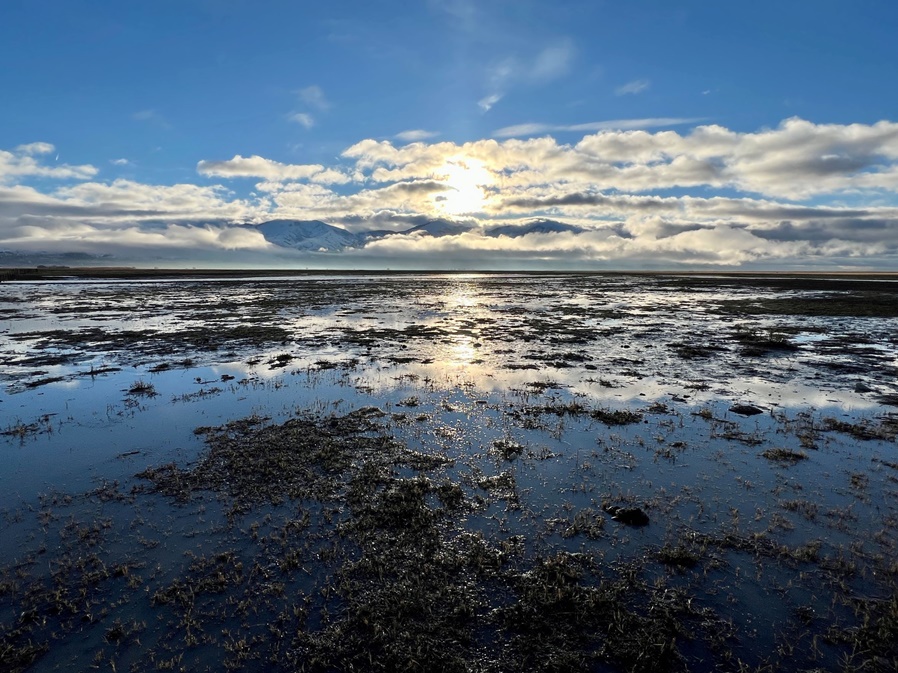 SALT LAKE CITY, Utah – Nov. 20, 2023 – Ducks Unlimited (DU) and Wetlands America Trust (WAT) permanently protect a one-of-a-kind, 935-acre property rich with wetlands and waterfowl habitat next door to Utah's Bear River Migratory Bird Refuge, the largest federal wildlife refuge in the state.

Previously privately owned and used mainly for cattle grazing, the property borders the refuge on three sides, sits adjacent to the lower Bear River, the largest freshwater inflow to the Great Salt Lake, and is home to countless species of waterfowl and other migratory birds.

"We were particularly interested in protecting this parcel because of its high conservation value for wildlife and its proximity to protected federal land," said Chris Bonsignore, DU's manager of conservation programs in Utah. "This acquisition will result in the conservation of more than 900 acres of diverse and threatened habitat in Box Elder County. Additionally, a portion of the property is on the south shore of the Bear River and contains a small percentage of riparian habitat."

DU and WAT originally expressed interest in the property at the beginning of 2023, but another buyer offered cash. Fortunately, the deal fell through, and DU and WAT, eager to preserve the habitat rather than see it used for other purposes, were poised to close the sale.

"The property's size and location make it an excellent candidate for protection," Bonsignore said. "The neighboring refuge is part of the continentally significant Great Salt Lake wetland complex. Preserving land like this in perpetuity is critical as agricultural land in northern Utah is increasingly converted for residential or commercial use."

DU plans to find a long-term steward for the property that will ensure its conservation in perpetuity and facilitate public access in the future There is currently no public access.

To support DU's land protection and wetland restoration efforts in Utah, donations are accepted through the Great Salt Lake Initiative (www.ducks.org/greatsaltlake). Donor support through the Initiative helps DU staff to pursue other conservation opportunities like this, which are big wins for the people and wildlife of Utah.

Ducks Unlimited Inc. is the world's largest nonprofit organization dedicated to conserving North America's continually disappearing wetlands, grasslands and other waterfowl habitats. Established in 1937, Ducks Unlimited has restored or protected more than 16 million acres thanks to contributions from more than a million supporters across the continent. Guided by science, DU's projects benefit waterfowl, wildlife and people in all 50 states. DU is growing its mission through a historic $3 billion Conservation For A Continent capital campaign. Learn more at www.ducks.org.
Media Contact:
Ben Romans
(208) 761-7775
bromans@ducks.org