The Southeastern Wildlife Exposition (SEWE) is the largest event of its kind on the East Coast. With the rich history and charm of Charleston, South Carolina, as its backdrop, the event draws more than 40,000+ attendees each year. To help celebrate its long partnership with SEWE and mark the event's 41st anniversary this year, DU stepped up as a title sponsor of the event. Below is just some of the fun you will have as an attendee at this year's SEWE, February 17-19, 2023! Learn more about SEWE weekend and how to get your tickets HERE.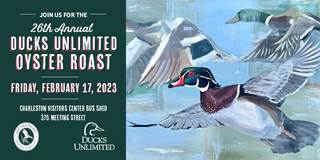 26th Annual DU Oyster Roast at SEWE
Join us for the 26th annual oyster roast on Friday, February 17 at the Charleston Visitor Center Bus Shed! Doors open at 6:30 pm. GET YOUR TICKETS!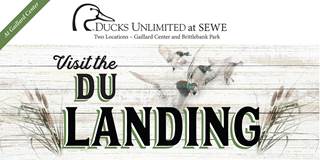 DU Landing at SEWE
Come purchase exclusive Ducks Unlimited co-branded items from Filson, GUNNER Kennels, YETI and more! Items can be shipped to your home no need to carry out.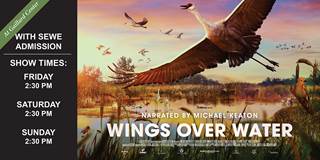 Wings Over Water
Learn more about the conservation efforts of Ducks Unlimited in the Lowcountry and watch the featured film Wings Over Water, narrated by Michael Keaton, inside the Gaillard, including a Q& session with DU executive volunteers and staff after the showing.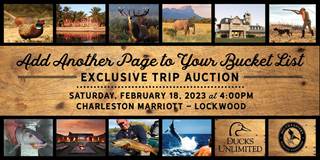 Exclusive Trip Auction at SEWE
Are you looking for that once-in-a-lifetime hunt, landing your dream fish, or your next family vacation? If so, come join Ducks Unlimited and SEWE for an exclusive trip auction at the Marriott on Saturday, February 18 at 4:00 PM. All are welcome to attend and there is no cost to enter. Click here to view the trips!