Doug Frey elected to DU Board
Doug Frey, of Austin, Texas, was elected the Advisory Senior Vice President for Development.
MEMPHIS, Tenn. - June 29, 2017 - Doug Frey, of Austin, Texas, was elected to Ducks Unlimited's national board of directors during the organization's 80th annual national convention held recently in San Antonio. He was elected as the Advisory Senior Vice President for Development.
"The leadership provided by Ducks Unlimited's board of directors ensures we are fulfilling our mission to conserve, restore and manage wetlands and associated habitats for North America's waterfowl," said DU CEO Dale Hall. "Our board members are not paid for their work; rather they volunteer their time and resources because they feel so strongly about conservation. I welcome each new board member and look forward to working with them in the years to come."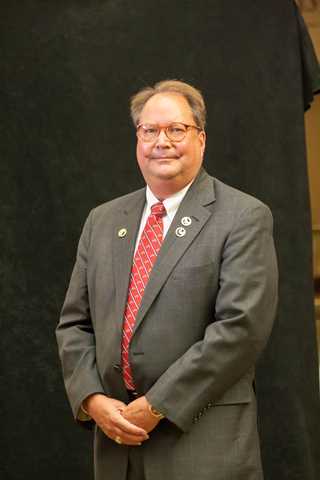 Frey is the former owner of Desert X-Ray and current owner of ATX Glazing, a fast growing Austin based company that does commercial glass installation. He is an active DU volunteer at the local and national levels, and he and his wife, Allison, are Diamond Legacy Sponsors, Grand Slam Life Sponsors, and members of both DUI's President's Council and DUMAC's John E. Walker III Society. Frey is also a trustee of the Wetlands America Trust board, one of the nation's largest accredited land trusts and the land trust for Ducks Unlimited.
As the new board head of development, Frey led by example during his remarks at the national convention. He and his wife committed a significant gift to Ducks Unlimited's Rescue Our Wetlands campaign. Doug is originally from Nebraska, and maintains a strong interest in that region's important waterfowl habitats along the Platte River and their impact on the Ogallala Aquifer.
In addition to new board member elections, this year's convention featured opportunities for conservation-related education, special tours, entertainment and presentations by
Texas Parks and Wildlife Department
Executive Director Carter Smith,
ConocoPhillips
CEO Ryan Lance and Axalta Coating Systems Chairman and CEO Charlie Shaver, who delivered the keynote address.
In a videotaped message to the audience, U.S. Secretary of Agriculture Sonny Purdue expressed his gratitude to Ducks Unlimited for their long-time partnership with USDA putting conservation on working ag lands and said he is looking forward to working together on the upcoming farm bill.
Special thanks to First National Bank of Omaha, provider of the official Ducks Unlimited Visa card, Purina Pro Plan, Argo, ConocoPhillips, Sweet Water Brewing Company, Holland & Knight and United Country Real Estate for sponsoring this year's convention.
Next year's Ducks Unlimited National Convention will be held May 30 - June 2 in Indianapolis.