Costa Rica Fishing Trips Available at Local DU Events
Costa Ricas northwest coast has become a hot spot for surfers and anglers. Record catches of marlin, sailfish, giant tuna, and other species have become legendary near Tamarindo, in the province of Guanacaste. This is where Go Fish Costa Rica has established itself as a premier provider of offshore sport fishing and inland experiences.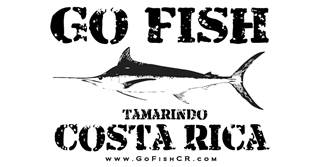 In 2014, owners Steve and Liisa Quinn joined Ducks Unlimiteds Approved Outfitter Program and opened the gates of this sportsmans paradise to DUs event supporters. Excursions include four nights lodging and two days of deep-sea blue-water fishing or bottom fishing on the reef with expert guides and equipment. Also included are transfers to and from Liberia International Airport, a welcome reception, daily sunset cocktails, and a staff committed to providing the utmost in service and attention to detail.
Since joining the DU Approved Outfitter Program, Go Fish Costa Rica has helped generate $1.7 million for conservation through trips offered at DU events. Visit ducks.org/events to learn more about DU events in your area and opportunities for your next exciting vacation.