Ducks Unlimited and ConocoPhillips Celebrating 10 Years of Coastal Conservation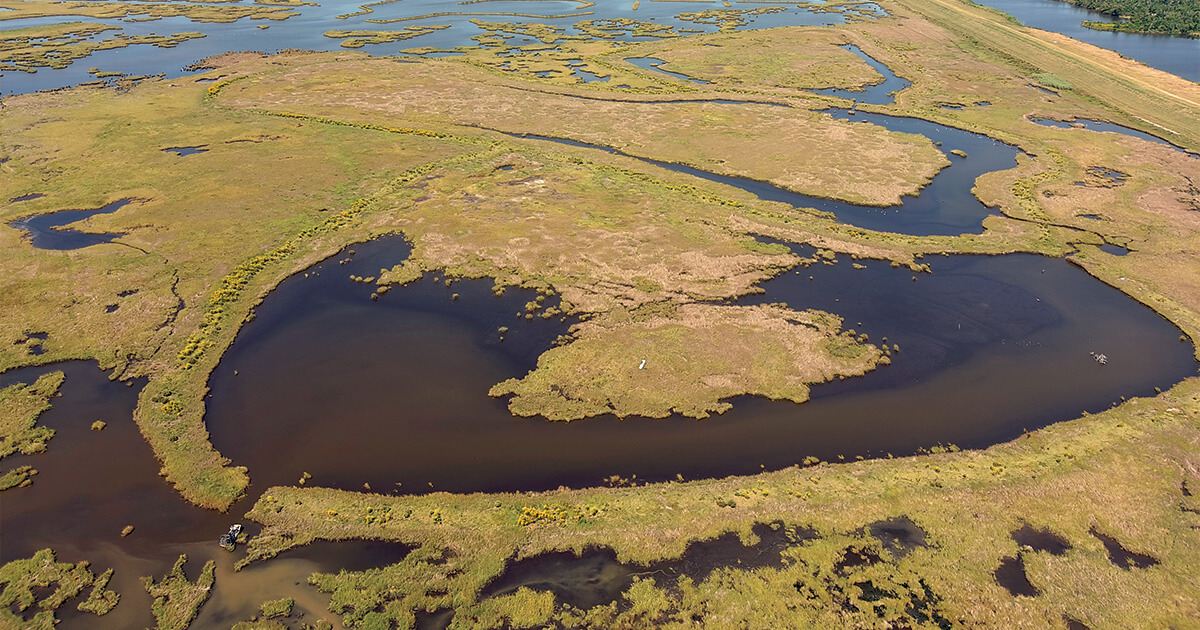 When people picture Louisiana's coastal wetlands, they might think of crawfish, salt marshes, and Spanish moss swaying in the wind. Many people may not realize that coastal wetlands are not only beautiful but also a vital environmental resource.
Many endangered or threatened species rely on coastal wetland habitats, but these unique ecosystems also support Louisiana's tremendous culture and tourism industry and provide crucial storm protection for the nation's shipping, seafood, and energy industries. Wildlife species that use coastal wetlands support more than 75 percent of our nation's commercial fishing and 80 to 90 percent of recreational fishing. Millions of migratory birds, including wintering waterfowl, depend on the Gulf Coast's prairies and marshes.
Such a critical resource is worth protecting. The growing need to conserve Louisiana's wetlands ultimately inspired Ducks Unlimited and ConocoPhillips to join forces 10 years ago, creating a partnership dedicated to coastal conservation and restoration.
"In 2012, Ducks Unlimited and ConocoPhillips came together to develop a plan to help slow and ultimately push back against coastal land loss in Louisiana," said John Harrington, director of coastal wetlands for ConocoPhillips. "ConocoPhillips has collaborated with Ducks Unlimited on conservation projects in other areas in North America, so we were confident their expertise in wetland restoration coupled with our footprint as the largest private wetlands owner in Louisiana would be a strong partnership. Through this partnership, we're helping conserve wetlands that preserve biodiversity, improve water quality, and protect our shared communities across the continent."
"The partnership between our organizations is a perfect fit," said Dr. Karen Waldrop, DU's chief conservation officer. "DU's science-backed strategies for coastal protection, including terracing and marsh creation, and our ability to deliver results in on-the-ground wetland restoration project implementation is in line with ConocoPhillips's ongoing commitment to environmental stewardship and helping protect the area where they live, work, and recreate."
From the first project in Terrebonne Parish to current terracing work in Port Fourchon and Grand Bayou, ConocoPhillips has supported over 20 coastal restoration projects, providing direct and indirect benefits to more than 20,000 acres of coastal habitat.