A Lifetime of Conservation Work
Major Sponsor Spotlight: William K. duPont
In 1969, near the northern Manitoba town of The Pas, several Delaware hunters were on a summer tour of the prairies. Led by an energetic William K. Bill duPont, they were there to learn about the challenges facing waterfowl in this wetland paradise. Bill was on a mission to drive home the need to form a third Delaware volunteer committee to raise funds for Ducks Unlimited.
The last few years have seen the passing of some of these individuals, including Bill. It seems appropriate to reflect on the legacy that Ducks Unlimited pioneers like Bill leave. Sometimes we look at the passing of an individual as the end of an era.
Perhaps it is more appropriate to examine his or her legacy for what endures.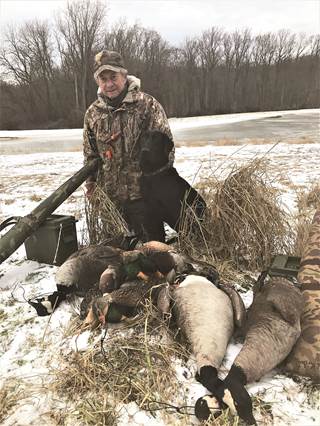 Bill went to great lengths to recruit volunteers for the fledgling DU event systemthe group that he took to Manitoba is but one example. His passion could be seen in his letters and in his actions, as he looked toward the future and developed a lasting conservation movement in his home state. To this day, and for the foreseeable future, the outsized success of Ducks Unlimited Delaware is a testament to his work.
Those visits to DU projects in Canada convinced Ernest Council, Everett Lofland, and Louis Edgell that, as Bill wrote, Kent County, Delaware, could and should raise funds for the improvement of the habitat on the Canadian wetlands for the breeding of all waterfowl, and that the three of them should lead such a movement.
Louiss son, Bob Edgell, says this about Bill: He was a unique person who, when he put his mind to something, it was full speed ahead and researched in depth, and he finished what he started.
Bill was one of several pivotal Ducks Unlimited individuals in Delaware, says DU Senior Vice President Peter MacGaffin of Bear, Delaware. He used not only his reputation as a member of the respected duPont family but as a passionate sportsman to build up organizations and people to support them so that they would last.
In addition to his work with Ducks Unlimited, Bill was an instrumental supporter of Delaware Wild Lands, one of Ducks Unlimiteds finest partner organizations. I think it would be difficult, and nearly impossible, to overstate the impact Bill had on Delawares landscape, says Kate Hackett, executive director of Delaware Wild Lands. He, along with a cohort of others, was instrumental in bringing Ducks Unlimited to Delaware, leveraging the strength of this national organization to achieve on-the-ground conservation in Delaware.
Sabrina duPont-Langenegger, Bills daughter, says, Growing up, Dad would take me hunting quite often. Much to his dismay, I didnt like to shoot ducks myself, but I loved to help handle his beloved retrievers in the field. I spent countless hours in the duck blind and at the target range.
Bill was a true gentleman hunter, dog trainer, competitive pistol shooter, and collector of antiques and rare waterfowling memorabilia. Most important, Bill amassed a collection of friends, philanthropists, and volunteers and leaves a legacy of healthy wetlands not just in Delaware but across the continent.