$8.8 Million Dedicated to Wisconsin's Wetland Reserve Easement Program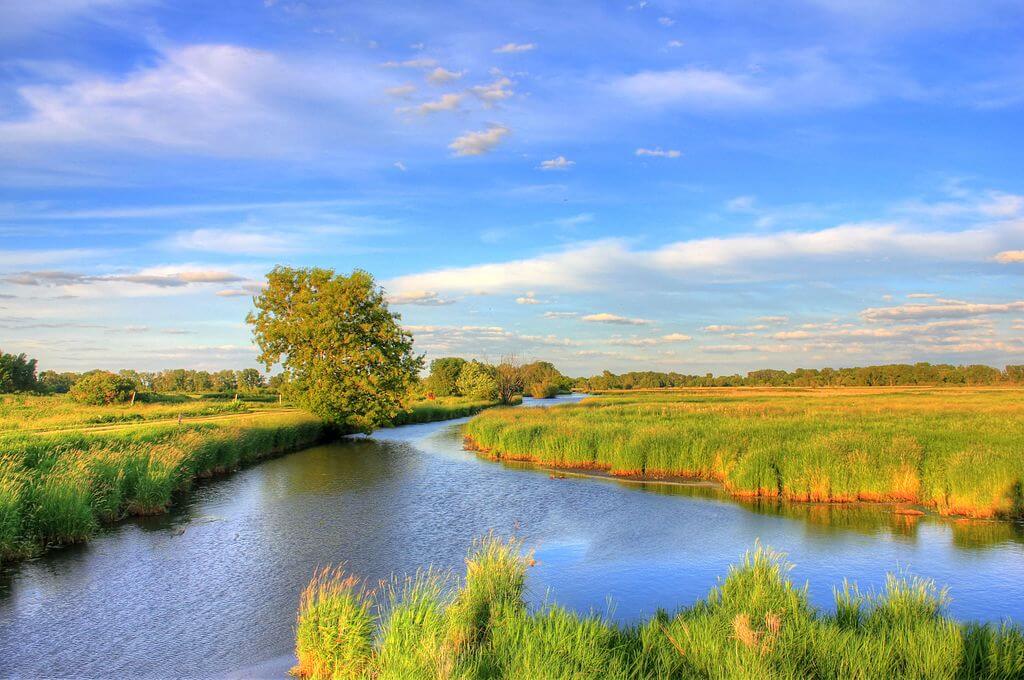 The U.S. Department of Agriculture (USDA) is making a landmark investment in climate-smart agricultural practices, allocating $1.7 billion to support farmers and ranchers by offering additional revenue streams to landowners through incentive-based sustainability grants. This funding will also benefit native habitats waterfowl and other wildlife species depend on for survival.
Ducks Unlimited (DU) received $52 million from the USDA under the Regional Conservation Partnership Program (RCPP), which incentivizes a voluntary, partnership-driven approach to conservation on working agricultural lands. The funds will be spread across four different projects in five states. One of those efforts will be focused on southern Wisconsin where a total of 800 acres will be conserved as part of the Wetland Reserve Easement (WRE) program.
The $8.8 million Wisconsin Priority Watershed Protection project will restore and protect wetlands and associated upland areas, resulting in lasting improvements in water quality, carbon sequestration and biodiversity. This project aims to improve water quality and reduce net greenhouse gas emissions through soil health improvements targeting highly organic soils.
"This isn't just an investment in habitat or agriculture, it's a down payment on the long-term sustainability of our land, wildlife and natural resources," said DU Chief Conservation Officer Dr. Karen Waldrop . "From helping to sequester carbon and improve soil health to preventing erosion and filtering and storing water, each of these projects offers an immense amount of value to our environment that far exceeds the habitat benefits alone. These grants will help DU magnify that impact on a larger scale."
The purpose of WRE is to protect, restore and enhance wetlands degraded due to agricultural development. The Natural Resources Conservation Service (NRCS) pays private landowners fair market value to enroll acreage into a wetland reserve easement, which can be permanent or for a set amount of time.
DU will be collaborating with NRCS to support the delivery of the program. Technicians will work one-on-one with private landowners to facilitate WRE enrollment, develop wetland restoration designs, facilitate engineering and oversee construction management associated with the restoration of these wetlands.
"We have a long-standing partnership with NRCS aimed at restoring and protecting priority habitat in the state," said DU Senior Regional Biologist Brian Glenzinski.  "DU is very excited to take this partnership to the next level through this RCPP opportunity and continue the conservation of Wisconsin's wetlands. WRE is one of the biggest and best tools for securing and restoring native habitat."