Perfect Grilled Duck
The magic ingredient in this simple recipe is homemade barbecue sauce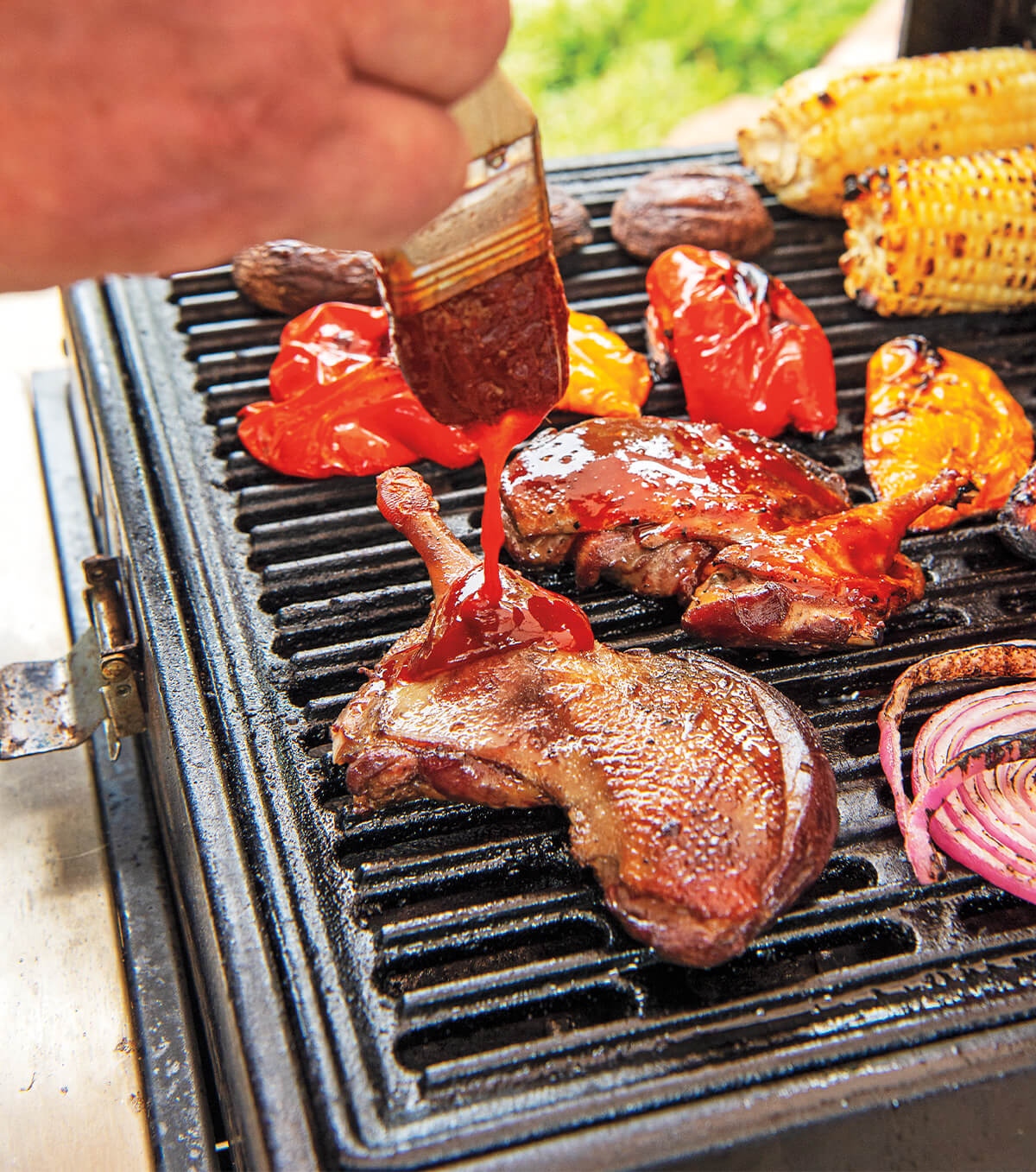 I'm sure you have noticed all the different barbecue sauces on the grocery store shelves these days. Maybe it's just me, but I like the taste of homemade sauces much better.
Occasionally, if I'm short on time, I'll crack open a bottle of store-bought sauce, but I always add other ingredients to make it suit my taste. I usually start by sautéing some minced onion and garlic in a little olive oil. Once they are lightly browned, I stir in the bottled barbecue sauce and simmer for 10 minutes. If you like it spicy, you can add in some minced hot peppers or a dash of your favorite hot sauce. Brown sugar is a standard ingredient, but I also like the natural sweetness of diced mango, pineapple, or any fruit puree. Giving any barbecue sauce a big squeeze of lemon or lime adds high notes. If you have a taste for bourbon, adding a splash of your favorite dark liquor while the sauce is simmering will add another element of flavor.
Thick, syrupy-sweet barbecue sauces will taste burned and bitter if exposed to open flame for too long. I like to make a thinner version with fewer sugary elements for marinating and a thicker, reduced sauce to use for basting just before I remove the meat from the flame. It's also a good idea to balance sauce with seasoning. Pair spicy rubbed meats with a sauce that is a little on the sweet side.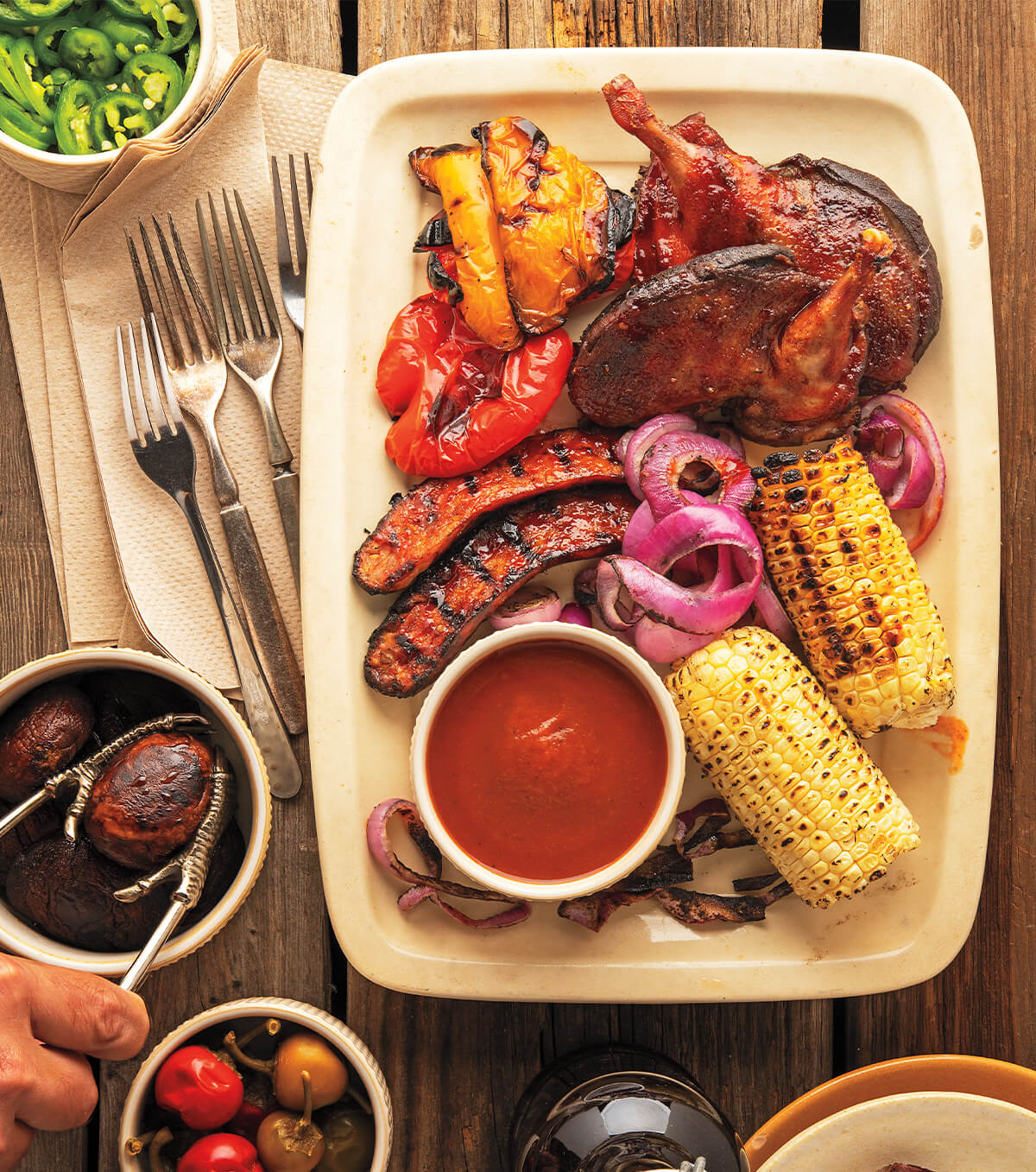 Grilled Duck with Barbecue Sauce
Yields: 4 Servings
Ingredients
2 large ducks, split, preferably with skin on
Salt and pepper
Barbecue Sauce (makes about 2 cups)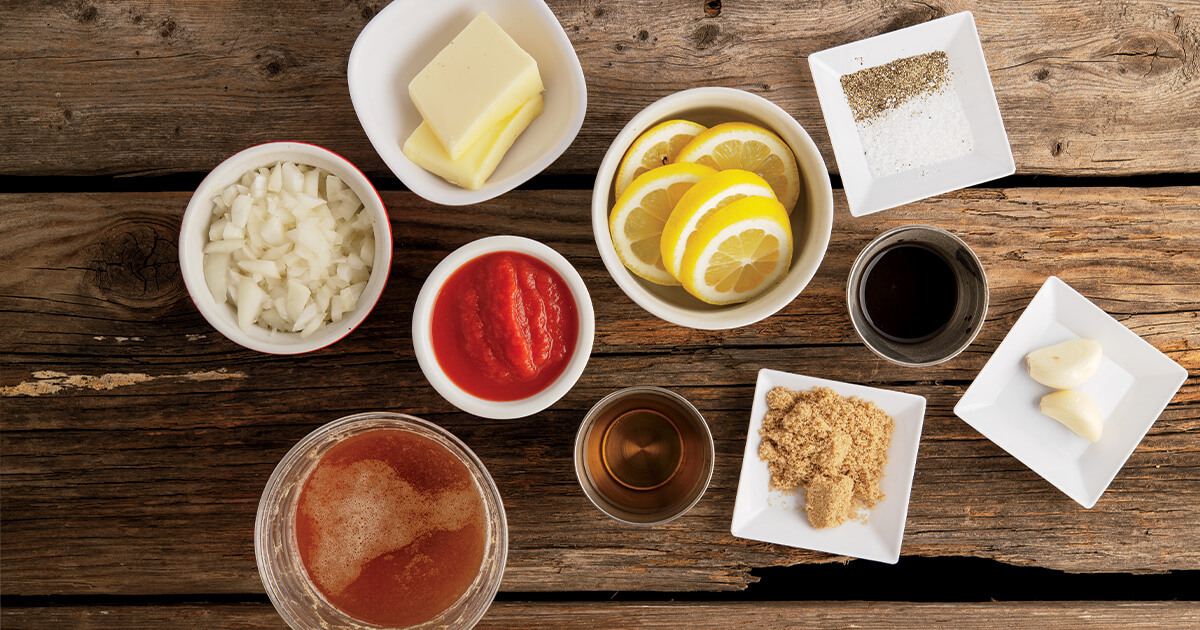 2 tablespoons butter
1 medium yellow onion, finely diced
2 tablespoons brown sugar
6 garlic cloves, minced
12 ounces of beer (try different varieties)
2 sliced lemons
1/4 cup Worcestershire sauce
1 cup tomato puree
1/2 teaspoon liquid smoke (optional)
1/4 cup cider vinegar
Salt and pepper
Preparation
1. Prepare the barbecue sauce. Melt butter in a saucepan over medium heat. Add onion and cook until translucent. Add brown sugar and garlic and cook for 2 to 3 minutes. Add remaining ingredients except salt and pepper. Stir well, bring to a boil, and then simmer until the sauce thickens. It should be the consistency of thick tomato sauce. Season with salt and pepper to taste. Remove lemon slices before serving. For a smoother sauce, process in a blender or food processor.
2. Season duck with salt and pepper. Grill over white-hot coals to desired temperature. For medium-rare, the internal temperature should be 135 to 140 degrees. Just before you remove the meat from the grill, baste it with the barbecue sauce. Allow meat to rest at room temperature for about 5 minutes to allow the internal juices to distribute evenly. Then slice and serve with additional sauce on the side or drizzled over the meat.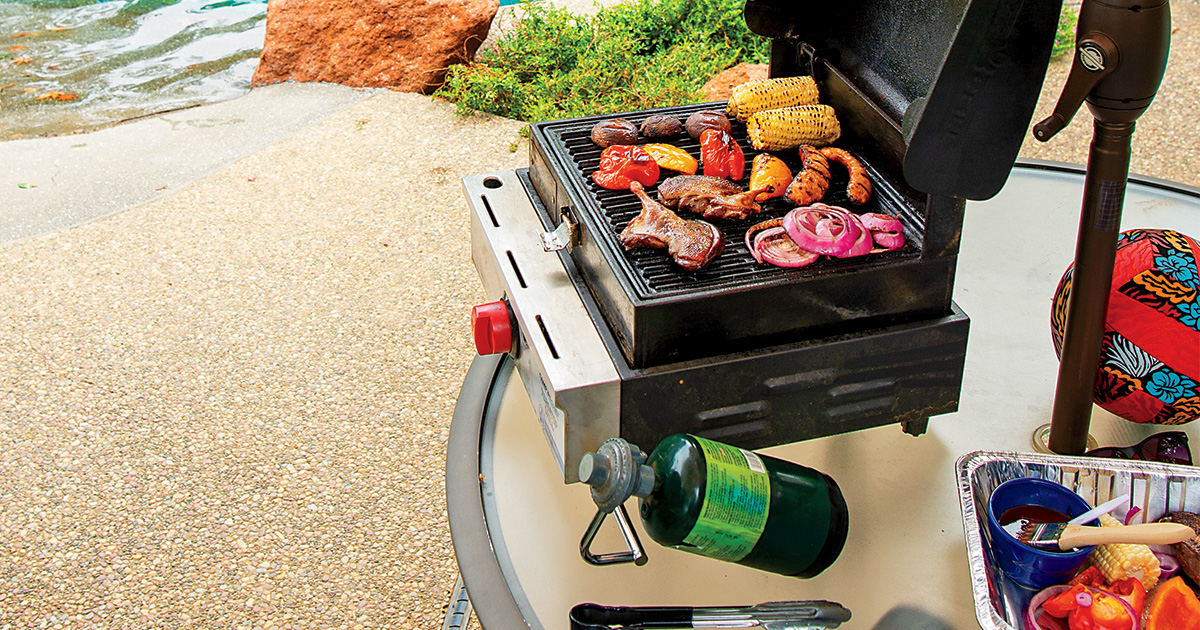 ---
Parting Out
If you have some extra time and you like your duck legs exceptionally succulent and tasty, here's a great variation on this recipe: Before cooking, remove the legs from the split breasts. In a bowl, toss the legs with enough olive oil to coat them, and then sprinkle with salt and pepper. Place the legs in a lightly oiled roasting pan, cover, and cook in a 350-degree oven until the meat is tender and pulls away from the bone with minimal effort (about two hours). Then grill the duck breasts as instructed in the recipe, and when they're just about done, add the tenderized legs to the grill and baste all the meat with the homemade barbecue sauce.